Posts

193

Joined

Last visited

Days Won

3

Feedback

0%
About Choatecav

Profile Information
Location
Gender
Occupation
Miscellaneous
Handgun Carry Permit
Law Enforcement
Military
NRA
Carry Weapon #1

Springfield Armory XDs 45

Carry Weapon #2
Choatecav's Achievements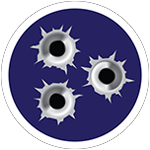 Established Contributor (3/5)
Beautiful. Almost bought a Bisley original a while back. Have always wanted to shoot one to see how that grip felt compared to a standard Colt grip.

Well, I do like the stippling job, but seeing this thread made me start digging around on the Staccato C2 and I have found that I love what I am seeing. I need to have the "hots" for another $2,200 pistol like I need "stack heels" (I'm 6'6"). David, I hope you are proud of yourself....................................

Yep, nowadays, all of the efforts of protection and "rights" would be focused on Butch Anderson and making sure he was treated fairly. You would be the one getting punished. Just like in the courts of today.................

Nice post and I am like you in that I don't set any records with my scoring, ha. I would like to do more of it as I think I could improve, but will never set the woods on fire...... To try and answer your question, some of the stations are close enough to easily walk, but some are further off. But, I would warn you that the terrain is hilly and very wooded. Their attempt seems to be to use the hills, valleys, etc. and the woods to carve out a "wild-life rich" type of environment. The clay launchers are strategically placed to give interesting patterns that compliment the roll of the terrain. Could a person walk it??? Yes, but to carry your shotgun, ammo and whatever else, you would need to be in very good shape.

Not bad.......... Would look good with some of those smooth wood grips that you are known for.

You're welcome. We shot the red (easiest) and the white (medium) courses. I have done very little clay shooting in my life as I mostly do rifle and handgun target shooting, but this opens up a whole new dimension of gun sport. As to the Nashville Gun Club course, no, I have not shot there but my friend was well acquainted with it. He said that the Cross Creek facility was substantially nicer, in his opinion.

I am not sure how many of you who like to shoot sporting clays are familiar with this but I visited a "gem" of a facility right here in middle TN. Cross Creek Clays is located in Palmyra, TN (just south of Clarksville) and is just an absolutely wonderful facility. Imagine about three large golf courses blended together and accessible by carts but dedicated to the sporting clays. I was not aware of it and a friend who had been singing the praises, finally took me there today. They are having a large national tournament this weekend and many of you may be attending. If this sort of thing is up your alley, then check out the link below and check it out. Cross Creek Clays | Sporting Clays, 5-Stand, Make-A-Break, FITASC

Life's mighty rough for you, Brer Rabbit...................

Grayfox, where did you get those smooth wood grips? They look nice.

I got mine early on at the $699 price but had to drive about 70 miles as well. I certainly do love shooting it.

As I posted earlier in this thread, my Python is unquestionably my favorite .357. But, that being said, my Ruger Blackhawk in .357 is mighty fine, too.

Well, David, I gotta say that you bring some "eye-opening" data to the discussion on not one, but two different guns going down. Can't say that I blame you for being a bit squeamish on them, given what you've experienced. I can't dispute your findings but I can say that I have had mine for about six years and have over 2,000 rounds through it with nary a problem. Of course, in fairness, I did not run those rounds through the gun at the pace that you did in the training course. But I have had a couple of sessions that I ran close to 300 through it at a time. And it has been beat up some with a fall out of the truck on one occassion. With due respect, I still appreciate the weapon and consider it my most often selected EDC. Thanks for the info.

Hear, hear!!!! I cannot agree with this post more!!! The XDs does not get NEARLY the love that it should. I mean, heck, a .45 that is less than one inch in width!! Amazing.

It was in excellent condition. He paid about $2900 for it, but it was a great price considering what they go for elsewhere. Actually, he did not realize it was made in 1894 until he got home and ran the serial number.