Posts

233

Joined

Last visited

Days Won

3

Feedback

0%
About Choatecav
Profile Information
Location
Gender
Occupation
Miscellaneous
Handgun Carry Permit
Law Enforcement
Military
NRA
Carry Weapon #1

Springfield Armory XDs 45

Carry Weapon #2
Choatecav's Achievements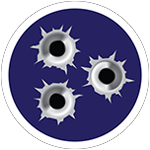 Established Contributor (3/5)
I owned one Rossi (.357) years ago and never had a problem with it. That is the extent of my Rossi experience. As to Taurus, I have owned 3 or four and again, no problems. In fact, their model 1911 is one of the most accurate and solid functioning 1911's that I have ever owned. Perhaps some have had problems and that is unfortunate but knowing human nature, sometimes it is "cool" to kick the fat kid in the teeth. I have about 75 guns and have had a few clunkers, but Taurus has always performed for me.

Best answer in the thread...........

Agree with Greg. Is there a period of history that is of most interest to you? (ie. Civil War, WWI, WWII, Viet Nam, etc.) or just older hunting rifles, etc? Just to let you know, next Sat/Sunday, the largest Civil War show will be held in Franklin, TN. at the Ag/Expo Ctr just off I-65 at Peytonsville Rd. There will be everything imaginable there. You won't find a larger selection, if that era is your thing.

Got to agree that shooting my Mark IV is perhaps the most fun plinking of all of my guns.

And a very Happy Thanksgiving to you and yours

I can't say that it makes every range (my "range" is on an old part of my farm) trip with me, but it is along for most of them.... It's a Ruger Blackhawk "three screw" made back in '67. Very satisfying to shoot.

I'm too lazy to lay them all out for a picture so I just went into the safe room..... This is about half of the collection as the rest are around the house on display or hidden or in vehicles.....

I hope I am posting this in an appropriate area...... Today I had to meet my son in Nashville. Had some spare time and went to the GlockStore over off of Elm Hill Pike on east side of town. There were lots of cool things to look at and it seems to be a thriving business. What I was wanting to ask is if any of the members have been there to use the gun range. If so, how was your experience and what are the pros and cons. Actually, the range at Royal Range in Bellview is much closer for me and I have an area on my farm that I can shoot most of the time, but wondered if the GS range was worth trying? Thanks,

Beautiful collection of classics. Thanks for sharing.

Don't worry...... Daddy Biden is taking care of us..................

Best be cautious quoting those old classic Disney movies that we all grew up with. ..... Some liberal will accuse you of being a racist...............

Gotta watch out for those water jugs...... they're killers.

And THEN buy the CZ75........................

Yep..... Couldn't have said it better, myself.

Thanks for reporting. Please let us know how it runs after you install those.