 Marine Dad
TGO Benefactor
Posts

63

Joined

Last visited

Feedback

100%
About Marine Dad

Marine Dad's Achievements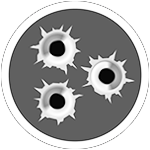 Just Getting Started (2/5)
Thanks for all the suggestions.

Not sure if this is the correct place to ask, but I recently moved to Knoxville and need some recommendations for FFL dealers in this area. Thanks

Gone pending meetup with KharMan

I have the following reloading equipment, brass and bullets that would make a good setup for someone beginning reloading. - Lee Classic Turret Press -Dies for. 38, .357, .40, .45 ACP, .44 Special and .45 Colt. -RCBS Scale - Franklin Arsenal Rotary Tumbler -Brass for .38, .357, .44 Special and .45 Colt. Not sure of the count of each. -Bayou Bullets- all lead coated - in .38 (100) 158 gr. SWC, .44 Special (150) 240 gr. SWC, .45 ACP (200) 230 gr. RN, .40 (450) 175 gr. SWC and .40 (500) 180 gr. TCG. All counts in parentheses are approximate. I will not break this up as I am moving to Knoxville and need to move this quickly. I am located just south of Franklin. Please PM me for the pick up location. Thanks

Great deal on this combo! The LCR is a great gun with a great trigger.

This an unfired Model 10-5 snub. The serial # puts it around 1974. Original numbered grips and box. It is pictured with a BK grip adapter. Also will come with a custom lined Lobo Gunleather Enhanced Pancake holster. FTF in Middle TN. Must show TN DL or HCP. $800

Model 19-3. Pinned and recessed. No box, not original grips. Must be able to legally own. TN DL or HCP required. FTF in Middle TN. $825 cash

Does the P227 come with 2 - 10 round magazines? Do you have the original grips? Thanks

Sunday bump for a great TGO seller!

I would like to be next in line to purchase.

S&W Model 65-6, 4 inch barrel, round butt. Included are the Altamont round to square butt conversion grips pictured on the gun along with the original Uncle Mike's rubber grips and the original blue S&W plastic box. Excellent condition with a very faint turn line. $850 or OBO cash FTF in Middle TN only. Must be a TN resident and legal to own a handgun in TN. Must show a TDL and/or HCP.