LeeTheToolGuy
Authorized Vendor
Posts

18

Joined

Last visited

Feedback

100%
About LeeTheToolGuy

Profile Information
Location
Gender
Occupation

MAC Tools franchise owner
Miscellaneous
Handgun Carry Permit
Law Enforcement
Military
NRA
Carry Weapon #1
Carry Weapon #2
Recent Profile Visitors
The recent visitors block is disabled and is not being shown to other users.
LeeTheToolGuy's Achievements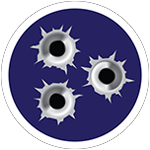 Established Contributor (3/5)
Saturday bump. Thanks for looking

Maybe And I'm always willing to discuss trading tools for firearms or accessories.

Bought it when I moved here almost 4 years ago. Maybe 250 rounds through it, I have multiple WASRs. Unmodified. Sight is straight but it's a Century Arms so that's to be expected. Selling to fund a purchase. ONLY trade considered would be a 9mm AR pistol, no longer than 10.5" barrel. No home-mades, I'm not smart enough to troubleshoot I can offer up to 1000 rounds of factory ammo, RAS, Barnaul, Tula, Brown or Golden Bear. $700 cash for firearm, ammo at current price on ammoseek. Ammo only available to buyer. I live in Jefferson City, I also travel regularly on my MAC route through Greeneville, Mosheim, Bulls Gap New Market, Rogersville and surrounding areas. I'll travel 30 minutes from my home. HCP or TN d/l flash required.

Hold onto it for me, one day I'll venture to the "big city" from the sticks in East Tennessee and pick it up Or you can come east and you can give it a good send-off on my backyard range, ammo on me If I wasn't driving my tool truck 60 hours a week I'd have picked it up long ago, but a 9 hour round trip on a Saturday would end up with me cuddling the new arrival in the chicken coop, and my wife is a LOT warmer If anybody is traveling back and forth Jefferson City/Dandridge/Morristown/Knoxville area to Nashville aandd wants to transport a package for me I'll happily throw some gas/food/beer money in

I'll take it. It'll either fit my 1911 or xD45. PM sent.

I'll buy it cash or trade new Tools (MAC or DeWalt, I'm a dealer) for it. Looking for a case, maybe 2. Looking for 145 or so, not reloading, not shooting suppressed, not looking for sub-moa. I have a 10.5" truck gun that needs fed, think "minute-of-man-get-me-outta-here" quality. Steel is OK if it's quality and will feed/cycle reliably. I'm in Jefferson City, so within an hour would be nice unless you're willing to ship. I work 60 hours a week so driving far is out of the question. If we trade for tools I'll ship UPS to your door.