Posts

1,389

Joined

Feedback

100%
Profile Information
Location
Gender
Interests

Hunting, fishing, shooting paper

Occupation
Miscellaneous
Handgun Carry Permit
Law Enforcement
Military
NRA
Carry Weapon #1
Carry Weapon #2
Recent Profile Visitors
The recent visitors block is disabled and is not being shown to other users.
xd shooter's Achievements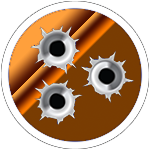 Prolific Contributor (4/5)
It's been around 2 years for me also.

Thank ya sir. Been a long time.

It has been a long while. Kinda had life going on, plus a frozen shoulder made me to not even want to think of a gun. Anyway, I'm trying to get back in the swing of things.

Wich brings up my recipe. Good ammo! Good ammo! remington hull, Winchester primer, ,27gr winchester WSF, federal 12s3 wad, with 1-1/8 oz 7.5 shot. Low pressure & 1400fps. Can take out birds others don't even pull up their guns for.

I love the fact that with my Marlin 1894 in 357 mag I practically can't miss a target at 100 yards with iron sights, standing up, off hand ! It it is my FAVORITE gun to shoot.

Seeing any CCI 22 WMR (AKA 22 MAG)??? I would love another 50 to 100 rds.

My best one on RCBS was, I bought an older Rockchucker that had the straight green pull handle & while I was on the phone getting a new hopper for my $10 Uniflow I mentioned I would like to have the ball type pull handle for the Rockchucker. Yup got one of those to (just because I waned a different one).

I have acquired a Dillon 450JR. It is not a RL 450 is is a 450JR. There is not a lot of info on this one out there that I am finding.

I'll give it a try there Caster.

I would do 500 to 1000 gun clubs if they are the brass coated heads.

That was how I came up wit the 256 win mag myself, but mine is in a Marlin model 62. I have a sweet spot for Marlin leverguns.

Years of collecting little things.

& the 12 ga is Winchester 209 primer with a clay buster wad Federal 12s3 I beleive, 29gr Winchester WSF powder behind 1 1/8 oz shot. Hits within 10FPS of 1400 every shot.