Posts

3,808

Joined

Last visited

Days Won

25

Feedback

100%
About Randall53

Profile Information
Location
Gender
Interests

Anything outdoors on the water or in the mountains!

Occupation
Miscellaneous
Handgun Carry Permit
Law Enforcement
Military
NRA
Carry Weapon #1
Carry Weapon #2
Randall53's Achievements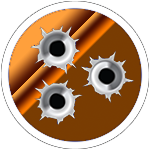 Prolific Contributor (4/5)
Well, you won't see THAT in the woods!! If you do don't ever tell anybody! LOL

I've been retired six years. I go fishing and hunting in the middle of the week. No crowds. I do things with family on weekends when they are off from work. Other than that, every day is Saturday! Do what you want. I've just started taking wildlife photos. Sometimes while driving in the WMA's I've never been to, sometimes from my trusty favorite tree stand because you can see just about anything in the woods and the season is always open. Good luck and enjoy yourself.

I've never run braid on my light reels, just my heavy bass reels for spinnerbaits and frogs. It's a great idea though. I'll rig up a 6' dock shooting crappie rod like that for Norris. Thanks for the tip!

thank you Mac. Do you upgrade your equipment size? I've read about some really large trout coming out of there.

I took the wife for a "get me out of this house" drive yesterday to Norris Dam. I've wanted to check this place out for a while. I've read some articles that the trout fishing below the dam is great, with some really nice size fish being there. I didn't fish yesterday, just a general scouting trip. The river sure looks good and very promising. I'm going to make the next trip a fishing one for sure in the next couple of weeks maybe, before deer season starts at least. I'm thinking heavier gear would be in order since I'm so used to catching stockers with ultralight equipment. I also read that shallow diving crank baits or stick like baits similar to the rapala is really productive. Anyone here fished there? Any tips would be appreciated. Not honey holes of course….finding my own fish is part of the fun. Anyways. Ya'll have a great day and be safe out there.

Well, I was thinking this idea of Biden's of banning Ammo imports was sure to spread. Maybe even spread to firearms…..you know, to place further limits on availability. I'm sure glad there is nothing to worry about.

https://www.libertynation.com/killing-ammo-supplies-biden-bans-imports/

Helps them win elections I'm sure he gets a signed "" valentine from Pelosi and Schumer every year for that.

The GOP may not be perfect, and honestly a few members act like covert Democrat party members, but don't kid yourself. Your party has been clear about all guns. If they could completely disarm us all, they would.

Have you ever seen the complete version? By no means is it a "case closer", but it does look innocent enough.

That reminds me of the old dude going fishing in bear country with 3 young dudes. As they was getting their gear out of the truck, Young Dudes saw Old Dude put a .22 revolver in his pocket. They asked him "what's that?" Old Dude says, "My bear gun." Young Dudes started laughing and one said "that ain't gonna stop no bear!!" As they all just laughed and laughed……he said. "It ain't for the bear, they's 3 of you and if I shoot each of you in the knee, I think I'll have time to get back here to the truck."

They musta been last on stage. Hard to see or stand by then…..lol

We've been riding that train for the last seven months.