Posts

193

Joined

Last visited

Feedback

100%
About MPGlock

Profile Information
Location
Gender
Interests

Guns, guitars, knives, and slow smokin

Occupation
Miscellaneous
Handgun Carry Permit
Law Enforcement
Military
NRA
Carry Weapon #1
Carry Weapon #2
MPGlock's Achievements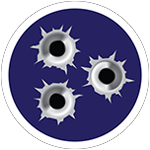 Established Contributor (3/5)
I can say as of the beginning of this school year, my son's private Christian school has a retired, armed LEO there at all times students are in. But as stated previously, had to be paid for out of pocket. Well worth the increase in tuition this year if you ask me, would gladly have paid double!

It's showing correct on my end?

Appreciate it but just updated post to 45LC/45acp. Think that's what I'm really after

Bump. Thought I had a lead but responder has gone silent

Someone please hurry up and buy this or I'm gonna get in a lot of trouble with the wife cuz I'm gonna take it

UPDATE - posting back up. Had one that we'd agreed upon, seller went to check it this morning and realized it was out of spec. Greatly appreciate his honesty and communication. However, with that being said, search continues. Probably a long shot but does anyone out there have a Ruger Blackhawk convertible they'd wanna get rid of (can be either the .357/9mm or 45LC/45acp). Cash in hand in SE Nashville.

Posted this up in the knife discussion group but only one response so trying to possibly find someone who could build what I need. Looking for someone who does custom kydex or leather work to do a sheath for a knife I got in a trade. It's a ZT 0121 fixed blade and the knife is PHENOMENAL but the sheath is strictly for a righty and I'm a southpaw. Looked at several different ways to try to covert the sheath to lefty but no go by design without some permanent modifications and I'd like to keep the factory sheath OEM. Will pay good money for someone who could possibly help me out with this. I'm in SE Nashville if that helps (assuming anyone who can do the work would need the knife to mold around). Admins - if not allowed, please let me know…or if you know someone, I'll take any suggestions. Google search etc has produced 0 results and rather give the business to a group member anyway

Appreciate it, thought about reaching out to him but wasn't sure if he just does them for his own knives or not

Think I saw on here awhile back that we have a member or two that does custom kydex work. Got a ZT 0121 in a trade and LOVE the blade, problem is I'm a southpaw and no way to do the sheath for lefties. Anyone on here (or know someone) that can do custom kydex work (or maybe leather if it comes down to that). Want to carry the blade so bad but even looked at the BladeTech Tek Lol And there's just no way to make it work.

C'mon, no one has a Gen 4-5 G17, G21, G41 laying around they don't shoot?! Lol. I'm a sucker for Glocks!