Posts

99

Joined

Last visited

Days Won

1

Feedback

100%
About tgtmasterchuck

Profile Information
Location

Between Franklin and Bellevue, TN

Gender
Occupation
Miscellaneous
Handgun Carry Permit
Law Enforcement
Military
NRA
Carry Weapon #1
Carry Weapon #2
Recent Profile Visitors
The recent visitors block is disabled and is not being shown to other users.
tgtmasterchuck's Achievements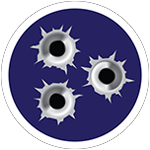 Established Contributor (3/5)
I'm impressed ammo is available. It makes the rifle that much more appealing

https://www.buffaloarms.com/ammunition.html

Thank you. I found one just a few weeks ago. TGO - these do not come available very often at such a fair price. GLWS

Did these sell on TGO or were they listed elsewhere?

Winchester Ammunition 22 Long Rifle 36 Grain Plated Lead Hollow Point - 2,220 round factory sealed case $160 cash or trade for .380 ACP or .32 ACP ammo (preferably self-defense) Face-to-Face transaction. I live between Franklin and Bellevue (Nashville area) Here is the description I found on the internet: Cartridge: .22 Long Rifle Number of Rounds: 222 Bullet Type: Jacketed Hollow Point (JHP) Bullet Weight: 36 grain Cartridge Case Material: Brass Muzzle Velocity: 1085 ft/s Application: Recreational Shooting, Small Game Package Type: Box Primer Style: Rimfire Lead Free: No Muzzle Energy: 94 ft-lbs

I no longer reload for the AR platform. The following is from my personal inventory. I am simply trying to recapture some of my cost (and labor): 5.56 NATO Range Brass (240 each total) Spent Primer removed Stainless Steel Pin Cleaned Small Base Die Sized Length Trimmed Case mouth deburred inside/out Primer Pocket crimp removed Primed with CCI #400 Small Rifle Primer (non-magnum) Ready to add your powder and seat bullets 62 gr. FMJ Bullets with cannelure (300 each total) I purchased them bulk at The Reloading Bench in Mount Juliet I believe they are Winchester $75 $100 for the total package. I would consider trades including .380 ACP or .32 ACP ammo (preferably self-defense ammo).

5.56 NATO LC 12 Green Tip Ammo - 250 rounds Head Stamp - LC 12 Several years old Stored indoors/climate controlled. I'll throw in the 40 round box of surplus pictured. $100 cash Trades considered: .380 ACP Factory Ammo (preferably self-defense) I'll look at anything for trade - if I need it, I'll consider it. PM with trade offers Between Franklin and Bellevue (Nashville)

Thank you for the post. I enjoy my Hornady LNL press. I have everything I need for 9mm, .38 Special and .45 ACP. It would be nice to have a dedicated press for each. I must enjoy it. I have more ammo loaded than I seem to find time to shoot. I may need to try DG Bullets. I shoot a 124 gr. coated bullet by Missouri Bullet Company using Unique. They shoot well.

I'll check it out. Thank you.