Posts

101

Joined

Last visited

Days Won

1

Feedback

100%
About tgtmasterchuck

Profile Information
Location

Between Franklin and Bellevue, TN

Gender
Occupation
Miscellaneous
Handgun Carry Permit
Law Enforcement
Military
NRA
Carry Weapon #1
Carry Weapon #2
Recent Profile Visitors
The recent visitors block is disabled and is not being shown to other users.
tgtmasterchuck's Achievements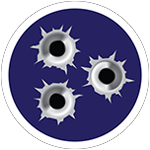 Established Contributor (3/5)
The "bulge" mentioned above reminds me of an issue I ran into years ago. Some of the mixed range brass I picked up would produce a bulge in the case when using heavier bullets. I discovered that the cases in question had a ledge inside the case. I assume the manufacturer had the ledge to prevent bullet set-back under recoil. I separated that brand from my heavy 100 gr. Load and the issue went away. It my not be an issue with lighter bullets.

I find myself shooting so I can reload. That's how much I enjoy the reloading process. As mentioned above, get a good single stage press. Better yet, several manufacturers offer a "kit" with the basic tools you will eventually need. My recommendation is pursue casting your own projectiles later. After you get the basics of reloading better understood. I have loaded off and on for 30 years and never cast a bullet on my own. I'd like to try it after I retire. My opinion is it may be a little too much to become proficient with all at once. There are several sources out there for good cast bullets. It is good to see someone taking up this fun hobby. Be prepared. It can become an obsession.

Unfortunately, I do not travel with work in that direction. About the closest I would get is Cookeville.

I had not used the Bluetooth appt before. I loaded it tonight. It turns out there are 41 hours on it. I changed the oil after a couple of nights use and again tonight. I used the recommended oil.

I always used non-ethanol gas and it never ran in the rain.

My best guess is under 40 hours. It stayed in the sealed box the first 12-18 months I owned it. I only opened it when we had a power outage. It is in great shape.