 Posts

292

Joined

Last visited

Days Won

1

Feedback

100%
About jh225

Miscellaneous
Handgun Carry Permit
Law Enforcement
Military
NRA
jh225's Achievements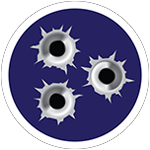 Established Contributor (3/5)
Pic showing box label, please.

Anyone have a S&W 340PD they no longer want (or are scared to shoot)? Does not need to be NIB or Mint, Mint, Mint, but would prefer that it not have been kicked across a parking lot. It will be shot and carried. Keep in mind they are readily available for under $1K new, so please don't think yours is made out of gold. Pics and price in PM, please. Notice to scammers. If you are not an established member, your PM will be ignored.

OK, first things first……. I am not 100% sure these parts are original USGI, BUT I have had them for likely 30+ years, they appear by all measures to be USGI, but as there were no markings way back when, I can't be 100% sure. So basically, it is up to the buyer to know these parts and know what you are buying!! I will NOT be accepting returns on these parts. That being said………… 1 Pair of Triangle M16A1 Handguards. They are a perfect match to each other, even down to a small mark across the rear portion. They were not pieced together. 12" Long Aluminum Heat Shield NO broken teeth There is a very small chip on the outside of one tooth These are USED handguards and have honest wear. There are no deep gouges or scratches. There ARE plenty of superficial scrapes and scratches. I believe these to have originally been the semi gloss finish judging by the interior plastic. I have NOT tried to polish or clean them in any way. I do believe they will clean up nicely. Looking to get a very reasonable $100 shipped Paypal F&F with no comment, USPS money order, or personal check if I know you. USGI Buttstock The buttstock itself is pretty trashed. It was stored with a bunch of WWII stuff that had cosmoline or something on it that dried onto the stock. It will not readily come off. I am basically selling this for the Trap Door. It is the plastic variant, but it is in outstanding condition. I can obviously take the trap door off and send it without the stock. $55 shipped for the entire stock $25 shipped for just the trap door Paypal F&F with no comment, USPS money order, or personal check if I know you. Magpul Carbine STR STR is a collapsible stock with storage for batteries on both sides STR® Carbine Stock – Mil-Spec A storage-capable version of the CTR magpul.com Stock is in As New Condition $50 shipped Paypal F&F with no comment, USPS money order, or personal check if I know you. WORKING ON GETTING OTHER PICS POSTED

Back Up with Crazy New Price!

You certainly won't find a nicer Hi-Power with a bunch of mags for this kind of money! Re-listing this outstanding 1994 Hi-Power at not only a lower price, but now includes 7 mags! This pistol is in incredible condition. Bluing is outstandingly bright and shiny. Barrel rifling is beautiful. Very tight overall fit. One very faint hairline scratch on left side of frame near front of trigger guard, barely visible to the naked eye, but it is there. I have fired exactly 30 rounds through it. Unsure of previous count, but obviously extremely low as evidenced by the lack of wear.. Basically, an incredibly clean example of a 30 year old Hi Power. 1994 Browning Hi Power .40 S&W Steel Frame Ring Hammer Single Side Safety Novak Night Sights Still Glow Fairly Well (Dated 2005) 2 Stainless Mecgar 10 Round Mags 5 Blued Mecgar 10 Round Mags VZ G10 Grips No Box or Papers There is also a beautiful set of High Figure Cocobolo checkered grips available to buyer at additional cost. Pistol with 7 mags…… SOLD Pistol with all of the above AND the High Figure Cocobolo grips…… SOLD Please feel free to PM with any questions. I am NOT interested in any trades at this time.

OEM Sig Sauer P365 X-Macro Grip Module with 3 backstraps Mag Release installed $50 FTF in West Knox area or $55 shipped PP F&F, USPS Money Order, Personal Check if I know you.