 Donnysunshine
Active Member
Posts

159

Joined

Last visited

Feedback

100%
Profile Information
Location
Gender
Occupation
Miscellaneous
Handgun Carry Permit
Law Enforcement
Military
NRA
Carry Weapon #1
Carry Weapon #2
Donnysunshine's Achievements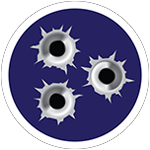 Established Contributor (3/5)
I have some assorted ammo left that I will not use. I checked ammoseek for cheapest brass pricing, and lowered it from there. Should be priced to sell fast...if not, put me in check! 1104 rounds of 7.62x39...consists of 500 rounds Golden Tiger and 604 rounds assorted Wolf, etc SPF 430 rounds of mixed all brass .308 all factory with 20 rounds of Silver Bear brass rounds SPF 200 rounds of unknown 8mm. Shoots great. $120 20 rounds of .270 will not separate, except for calibers, of course.

Hold on a minute now…I will never willingly get rid of all of my pill slingers! Thanks for the question. I recently purchased land (with the help of some thinning of my herd), and the equipment for upkeep and the foundation/digging/grading is a money pit! I am merely getting rid of some of the stuff that I haven't used, or won't use anytime in the near future. I am a little flexible on most of my listings…within 5-10% normally. Let's haggle in the pm's before we meet, though. I am a minimalist. I am a minimalist. I am a minimalist. When you see me put up my Sabre Defence for Calexiter to buy…then get worried!! I've bought a couple from here in the last month…so it's not all selling! I've got issues…

Okay…this is one of the last that I'll be letting go of. For awhile at least. Scorpion Evo3 S1 with box. Comes with the following upgrades. All original equipment is included in purchase. VG6 Gamma muzzle brake Magpul grip Extended charging handle 11-32 round mags 2-20 round mags Protac Streamlight Rail mount 1 with strobe. Comes with pressure pad. Holosun HE510C-GR SB tactical folding brace -or- Zhukov(needs form1) Oh yeah…it also has a Franklin Binary bang bang in it. Closest thing I've fired to full auto. So fun. The best that I could find was a $2800 set up in Fayetteville. They has 2 larger mags, but I have more and mine is better(I'm meticulous with my cleaning) and the Holosun is way better! With that in mind, I'll say we start at $2800. If you think I'm way off base, as always, you are free to go screw yourself. Jk. Shoot me a note letting me know if I am off and I'll adjust after research. Approximately 500 rounds through this beaut. *****SOLD PENDING MEET*****

Says who??!! Great price on a nice piece…glws.

If you try to offer me a lower price an hour before we meet, I will cut off all communication. That, in my opinion, is an amateur move and is a direct reflection of character. The time for price haggling is BEFORE you say that you want it. When you state that you want it, the price is then set. I am beyond fair and reasonable and have always welcomed offers and lowered prices on some of the firearms that I sell…but not after someone has agreed to purchase the item. Please use decorum when using this forum…let's not have it turn into another harmslist. Good luck, stay safe, and happy selling and buying. my .02 and that's about it's worth…

11

Back up for sale. Buyer backed out. Thank you.

Great deal here…nice real deal stopping power in a carrying profile. Let me know when you're coming by mid-state area… Real nice looking gun! Glws

Heard! SPM…I just saw your text brother.