Posts

17

Joined

Feedback

100%
Miscellaneous
Handgun Carry Permit
NRA
Carry Weapon #1
Carry Weapon #2
SoldMyHat's Achievements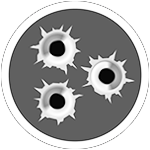 Just Getting Started (2/5)
I haven't bought anything yet for a dedicated truck gun. I keep a ccw in the console since I can't carry at work. I instead decided to build a bolt action 308 for long range. I still think about it quite often though. I am thinking more towards a Ruger American compact 308 with a low power scope. It would cover a lot of holes and be pretty cheap. But I have a few more items to buy for my lrp rifle right now.

What about .357 in a 16-18" barrel in a lever gun?

With the help of another friend I think I've decided on a lever action 30-30. Going to start my search for a decent used one. Seems to be the best of both worlds and doesn't look all tactical in case I need it for a worst case scenario. I liked what one guy said on another thread "don't look like the bad guy". And the lever gun would be a good woods gun as well and deer rifle if needed.

and i will say, I held some at a store and the lever guns felt way more comfortable from a standing position compared to the longer hunting rifles.

well i have been thinking hard about a Marlin 336. maybe i can find an old used one for 300 or so

yeah. i'm trying to multipurpose. deer rifle, SHTF, zombies, long range, cheap, relatively compact. i don't have the budget for dedicated rifles for everything

Thanks for all the suggestion guys. I guess I should have specified that it would be my only deer/large game rifle as well. I was looking hard at a Marlin 336 youth. But I worry a little about the 30/30 for deer past 100 yards especially with a 16" barrel. Keep em coming

Hi guys, I am looking to get a Tuffy lock box that fits under the rear seat of a truck. I would like to know everyone's thoughts of a good rifle under $500 for the whole package. My current pick is a Ruger American Compact 308 with a Vortex Crossfire 2 3-9x scope. That pretty much maxes out my budget. I would like it to be a capable deer caliber out to 200 yards and be under 38" long.

I think it's marketing. It's kind of cumbersome to engage the strobe. It's a fast reset to go back to constant.

Some govt services are higher in TN, but we don't have state income tax. That's a pretty big deal. Hunting licenses are high as well. All in all, I'll take the bigger paycheck over occasional expenses being lower. Welcome to Tennesee!

I used to do all my trading on FB since it was free and seemed pretty safe. Since the ban, it has encouraged me to stop just browsing TGO and buy a membership. That is at least a bright side to this whole thing. :)

Awesome Jacob! Always good to hear people wanting more training. I talk to wayyyyyy too many people that already know everything they need to know from shooting paper at the range. PM me if you need his phone #.

Golden Triangle Defensive Tactics - Essential Carbine Skills Skills and Topics covered: Weapon selection Rapid and Tactical Reloading Ammunition Terminal Ballistics Sight Adjustment Sight Offset Weapon accessories Weapon modifications Maintenance Equipment Requirements: Rifle (semi auto) with a detachable magazine Three magazines of at least 15 rounds Sling or carry strap 300 rounds of ammo (at least) Handgun - holster and 50 rounds of ammo Eye and ear protection Water Rain Gear (rain will not cancel the class) Chair Lunch OR cash for lunch. There is a GREAT little burger place. ***The above was taken pretty much verbatim from GTDT. http://www.goldentriangledefensivetactics.com Intro: Let me start by saying that I am essentially a novice shooter. I have been shooting for about 4 years, but I have only really taken in seriously in the last year or so. I have taken levels 1,2 and 3 from GTDT for Handgun. Those classes were fantastic, and they really helped me learn how to carry, draw and deploy a handgun in a defensive situation. This review is not about those classes, but just know that they are excellent. Will Dougan is the instructor, and he is a very good teacher. His resume is on the website above. The classes I have taken have been very informative and entertaining; there is never a dull moment. I walked away knowing how to properly operate my firearm and how and what I need to work on in practice. If you are looking for a place to train in the Memphis or west Tennessee area, you will be hard pressed to find a better school. The classes offered are usually single day classes, and the prices are very reasonable. Will is also a very generous guy. If there is ANY gear in the list that you don't have, just reach out to Will, and he will line it up for you to borrow for the class. This includes basic gear such as the rifle itself. If you want to take a class before buying your first rifle, this is your place. Flow of the Class: Hopefully I don't leave anything out. We started off with 2 round drills from low ready and progressively started mixing in mag changes and 4 round drills. After that we moved into different ways of holding the rifle with your support hand, so you have an opportunity to find what was more natural and works better for you. We then went to shooting on the move. After that was different types of ways to carry your rifle and present from standing. We covered standard 2 point, single point, and African carry. At this point in the class there is a lot of repetition and correction going on to make sure that you have practiced enough of each skill to build up muscle memory and work on smoothing out the drill. Once through that we continued to run some drills involving several mag changes and shooting from standing (non-ready). We also covered some different ways of aiming such as standard shouldering, shouldering in the middle of your chest, and granny style and over the shoulder for extreme close range. Then there was lunch. There is a fantastic little place a block away called The Burger Basket. I would almost drive the hour from Memphis to get one. After lunch, we introduced cover to the mix and talked about the difference between cover and concealment. Once we got the hang of that on how to hide and aim, we were introduced to a more dynamic part of the course with multiple points of cover and moving to and from cover. We also covered retaining your weapon in a struggle which included different ways of regaining control and aiming while someone is holding your rifle and transitioning to your sidearm if need be. After that, we moved into sidearm transitions which were made more dynamic with incorporating them into moving to and from different cover points. I am sure there is some stuff that I left out, but you should have an idea of what the class looks like. Conclusion: GTDT is a great place to train. Will is a fantastic instructor, the course content was great, and the prices are reasonable. We went through about 350 rounds total. This is not a high round count kind of class. The count is kept intentionally low to drive more focus on reloading and weapon manipulation and to help with the high cost of ammo. There was a brand new shooter in the mix at the class. It was literally his first time to ever shoot a gun. He did fantastic. Will was able to show him how to run his rifle, and he left a much more confident man. This class is really great for first time shooters and experienced shooter alike. If you get nothing else from this review, please know that YouTube, Magazines, DVDs and hunting can NOT replace real, personal, professional firearms instruction. There is a difference in "knowing" how to do something and actually learning how to do it and have a pro correct and instruct you. So, if you are in the Memphis or West TN area, and you want some quality training on your firearm, do not hesitate to train with GTDT. They are stand up folks and a great school. I am eagerly looking forward to Essential Shotgun at the end of the month!

If you get the Defender model it should have a clicky tailcap already installed.

Streamlight TLR-1 HL would be the best bang for buck while still getting a reliable light. I wouldn't trust anything less. Anything surefire would be great too but more expensive.