 Posts

418

Joined

Feedback

0%
samson7x's Achievements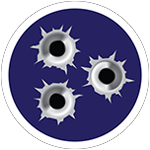 Established Contributor (3/5)
Yes. http://blog.silencershop.com/atf-41f-guarantee/

I've got a 16" version as well and love it. It makes a great suppressor host beater gun that manages nice groups with good ammo. I polished up the trigger on mine and it made a significant difference.

I bought one from Midway on sale several years ago and have loaded many thousands of rounds with it. The main issue I have is due to my laziness. I don't swage primer pockets with 223 and sometimes brass shavings will get caught where the primer seats and it will lock up. I have adjusted the pawls a couple times for alignment which is no big deal. Hornady quick change bushing system is great. It is really fast and easy to change calibers. I have changed the handle to the inline fab ergo roller handle. That's personal preference....nothing wrong with the factory one. I bent the rod that the primer doohickey slides on which was my fault. A quick call to Hornady and they shipped one out at no charge the same day...great customer service. Overall I've been very pleased with it and would buy another if I was in the market today.

Well forms go to different examiners so you wouldn't want the 4 on the desk while the 3 was still processing. That wouldn't make the ATF happy and dealer would get a slap on the wrist. However, silencershop will file the 4 a few weeks after the 3. Supposedly they've gotten clearance or something with the ATF. I spoke to a rep about that last week in fact.

No, so it will be a while before I see it. Luckily my SOT has a range so I'll get to shoot it while it's in jail.

Maybe I missed it, but have you stated a max budget? You could purchase a savage action and criterion barrel from Northland shooter supply and put them together yourself. You would be in it about $650 per barreled action, trigger and stock of your choice, and optic of your choice. That should be a solid <1moa rifle with match ammo. I use Varget for 308 and typically load either 175smk or 178 amax. I use Hornady dies with no problems. My factory rem 700 action with B&C stock, 16" barrel 1:10 twist and Timney trigger will shoot 1/2moa with handloads.

Just closed the deal on one!! My first MG....looking forward to it.

Consider purchasing a suppressor. That and a quality trigger are my favorite upgrades.

Ouch. I'll be paying a bit more than that when I find one.

Anyone have a lead on one for sale? I'd like to add a subgun to my collection.

You sell guns?! I'm just giving you a hard time. I do grip reductions/stippling on all my glocks because they feel terrible to me from the factory. They are just tools to me so I'm not concerned with resale. Anyways, I'm derailing the thread so carry on.

Oh come on. You scared of making a glock ugly?

So dremel em off. That's what I do on all my glocks.

I got a G20sf and love it. I did some grip modifications to fit my hand better, but it's a beast for sure. I mounted a vortex red dot on top and took it hog hunting a month ago. Killed a 100 pounder with it.

I have both and carry the shield appendix. It's just so much more slim and lightweight when you actually carry it that it was an easy choice for me. My G26 rides in the car. Both have been flawless and I shoot both equally as well. It took 100rds or so for me to dial in the shield simply because it is such a slim gun. I was so accustomed to double stack guns, it took me a little time at the range to get comfortable with it.