Posts

18,104

Joined

Last visited

Days Won

237

Feedback

100%
About gregintenn

Profile Information
Location
Gender
Interests

Smiths, old Savages, Colts, and Winchesters.

Occupation
Miscellaneous
Handgun Carry Permit
Law Enforcement
Military
NRA
Carry Weapon #1
Carry Weapon #2
gregintenn's Achievements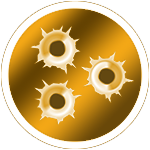 Postus Maximus (5/5)
2
Community Answers
I have noticed a trend of venture capitalists buying up quality brands, replacing the products with cheap crap, and then bleeding it dry. Winchester, Remington, Craftsman, etc. come to mind. I suppose something similar could happen with internet sites.

Right next door! I didn't dine there, but I figure the shirt will bring in the chicks. The wife talked me into one of those bus trips that took us to the U.P. Aside from the 3 1/2 hours we spent on the side of the interstate with a blown tire, it was a lot more fun than I expected. Most everybody else on it we're my parents' age. This would be a great place for older single men to pick up women. Had my wife not been with me, I'm pretty sure I could have gotten my name on several wills.

You are close, sir, but not quite.

Did the no politics rule become obsolete after the site crash?

That's about where we are. We've had a very good year garden wise. There is still a great balance g watermelon that hasn't got ripe yet. I'm looking forward to that.

I built my reloading bench from 2x4 and 2x6 material; top and all. Screw it to the wall.

Took me a minute. LOL!!! That reminds me…I'm running low on ammo!

I prefer rabbit, but squirrel meat is pretty good. You can't eat an old boar fox squirrel though. A pressure cooker won't get them tender enough to chew.

They often have parasites in their skin that look like ring shaped sores. Old folks I grew up around called them wolves or wools or something similar. I've read on the internet that they are still safe to eat, but the old folks wouldn't eat em, and they weren't real particular about their dining habits. Good enough for me!

I haven't seen a squirrel since this episode. Either the gas killed it, or it reads my TGO posts and got the hell outta dodge.

I'll eat a squirrel, but not in the summer.