Posts

17,304

Joined

Last visited

Days Won

221

Feedback

100%
About gregintenn

Profile Information
Location
Gender
Interests

Smiths, old Savages, Colts, and Winchesters.

Occupation
Miscellaneous
Handgun Carry Permit
Law Enforcement
Military
NRA
Carry Weapon #1
Carry Weapon #2
gregintenn's Achievements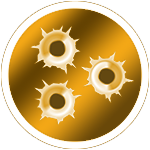 Postus Maximus (5/5)
2
Community Answers
Cut an empty 2 liter bottle just above the label. Put in sugar and bread crumbs for bait. Turn the top 180 degrees and insert into the bottle. Place where crickets are. I have an old building where crickets inhabit. After one day, this has seemed to decrease their population considerably. I may take them fishing in their near future.

Looks like a very memorable trip, KahrMan! I think I'd enjoy that.

Chicago is such a lovely place.

I think I read she was in Jamaica last time they were "catching up."

Be patient. Finally got em worn down, but then we ran out of clock.

Look out! Here come the Commodores!

Bump for fair pricing! Wish I wasn't a day's drive away.

https://www.newschannel5.com/news/macon-county-deputys-car-careens-with-rogue-suv-to-save-homecoming-crowd I'm not usually a big banner waving supporter of LEO in general, but may God bless the RSO who stopped this idiot. For years, I would have kids standing in his path during the annual homecoming parade. I don't know what the hell is wrong with people, but something has to change. Thanks for tolerating my rant.

Wasn't your county clerk's office closed just a few weeks ago? She on vacation again? Private party is the way to go unless you insist on a new car of just have to have one today!

As long as the value of my guns is going up and the value of the dollar is going down, I can't see a good reason to trade them for dollars.

Riding a dirt bike off-road requires an athlete. Several years ago, I decided to buy a dirt bike to ride with buddies. Well, we went out riding through the woods just like we did 30 years ago. It went well for a while. Later, while I was flying over the handlebars and through the woods like Superman, I decided I might be a bit old for this chit now. Loaded the bike up, went home and dressed my wounds, and sold the bike. I'll stick to paved roads or four shells from now on out.

Just move your legs like you're pedaling a bicycle if you see a cop looking at you and you should be good to go.

They were only made a couple of years. No idea how many were made, but they were a different gun than the other 219s.