Posts

57

Joined

Last visited

Feedback

100%
About Sreduos.

Miscellaneous
Handgun Carry Permit
Law Enforcement
Military
NRA
Carry Weapon #1
Carry Weapon #2
Sreduos.'s Achievements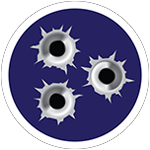 Established Contributor (3/5)
Got an offer but person backed out. Still available.

If you want to buy it shoot me an offer.

I have a pretty darn nice, lightly used Smith & Wesson M&P10 in .308 Winchester or 7.62x51NATO that I am putting back up on the for sale. I have shot probably 50 rounds through it, would be surprised if the previous owner shot many more. Looks like almost new, some handling marks. I'm not an AR afficionato so I don't know much about it or what to look for. I have disassembled to remove the bolt and look at it but that is it. It has a nice floating heat shield installed but comes with the stock one. M-Lock angled foregrip installed on it. Has some nice Troy Industries flip up sights that will go with it as well. 5 Mags with 1 all metal 10 round mag. It is a nice rifle, with everything included, in the bag, ready to go, first $1,300.00 takes it.

Bump for still available and a new price.

Appreciate the offer, happy with my Sig P365 SAS.

1

I think 1997ish it looks like.

Ok I guess I'm interested in trades now. 9mm, 12G, .308/7.62x51, 22lr, 22mag

You sure about trades? (free bump)

Here is a pic of one from their Belgium website: https://www.benelli-guns.be/menu-shotguns/semi-automatic-shotguns/m2/51-m2-wood

Yeah, this M2 is not clean by any means and the stock that is coming is a blemished discount stock so I may just run it. I do have the new one coming but if this holds together I think I'll take the $200 back and return the new one. I got the stuff to refinish it as well so might sand it if the crack bothers me. The larger part where my hand is near is smooth and level at least.

Looks like the stock won't make it here today... didn't make the trek from Memphis to Nashville nor delivered like was planned. The wood glue said to clamp 30 minutes then dry overnight. I clamped it for a few hours and will let it dry overnight. It ain't as pretty as it could be but it just might work! I'd love to send the other one back and save that $200...