 Posts

128

Joined

Last visited

Feedback

100%
About scatman

Miscellaneous
Handgun Carry Permit
Law Enforcement
Military
NRA
scatman's Achievements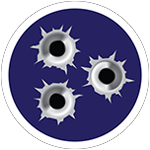 Established Contributor (3/5)
Last bump before it gets taken down tomorrow.

Sorry I didnt check your location.

Walmart, Fairview has some Winchester Defender

Over 1k worth of goodies here y'all, don't let a deal go to waste.

This is why I love Lapua brass. Always get the longest life out of them, but that being said indeed you are correct. I assumed that this person wasn't a "newer loader," just a new member to our community.

I only resize every 4-5 reloads and even then my cases don't usually last one or two more past that point with the loads I use.

If you're firing from and loading for the same bore and not running hot loads, you won't need to resize, and will find that in not doing so produces more accurate ammo for that rifle. Bores aren't truly straight to chambers, a once fired brass that is going to be reloaded for the same exact chamber it was shot from will already be formed to your rifle's minute differences. @Huntin101 has a book I gave him that explains this phenomenon very well and in greater detail if you'd perhaps like to message him about it.

I have a 7.5" 5.56, does everything I need it to.

Any trade interests by chance?

Interested in any trades?