 Momsgonnabemad
TGO Benefactor
Posts

49

Joined

Last visited

Days Won

1

Feedback

100%
About Momsgonnabemad

Miscellaneous
Handgun Carry Permit
Law Enforcement
Military
NRA
Momsgonnabemad's Achievements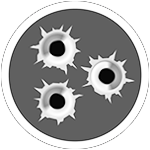 Just Getting Started (2/5)
SOLD. Offering my Browning Buckmark.22 pistol for sale. I am the original owner and have had it for a while now. It has been a great little pistol. Comes with the original box, paperwork, one magazine, and a factory picatinny scope base. It has a very good trigger and is very accurate. The factory sights will be included. It currently has the scope rail installed. In full disclosure I started to take the rail off but had a hard time trying to remove the front screw so I just left the rail on. If you are going to install a red dot it won't matter anyway. If you are more mechanically savvy than me you'll probably be able to remove it but I didn't try to go beyond my abilities. Must be legally allowed to purchase and show your CCP.

TriStar Bristol English side by side 20 gauge sold. The shotgun has auto ejectors, Turkish walnut stock, 28" barrels with 3" chambers, 5 chokes, and a selective top tang safety. If you want a nice, elegant, small frame side by side without breaking the bank, you really owe it to yourself to look at this one. This shotgun has only four boxes of shells through it. I have other shotguns that I use more. If you do some research you will see these are really good guns and this is really a good deal. Must be a resident of TN with CCP. PM if interested or have questions. Thx!

This is a fantastic little rifle that I know I'll regret selling but I need one with a threaded muzzle. I purchased the rifle from another individual but it only has around 500 rounds through it. It has the stainless fluted barrel with a 1:8 twist. It will come with one magazine and a picatinny rail. The rings in the picture are long gone as I threw them away when I got the rifle because I have seen them bend on other rifles over time. If it doesn't sell I'll be glad to keep it because of the way it shoots. I am including pictures of two targets I shot the first time I went to the range with it. They are only three shot groups from 100 yards but I was very impressed for such a light weight rifle. Must be TN CCW holder TN DL and be able to meet in the Franklin - Brentwood area. Cash only and not interested in trades.

SOLD. New never fired Remington 870 Tac-14 in 12ga. I am listing it for a friend who purchased it but has developed stage 4 cancer and will not be able to use it. FTF near Franklin/Brentwood Tn. Concealed permit preferred. Must sign sales receipt. Your help would be appreciated. Thx.

I ran across a Ruger factory 10/22 stock and barrel that I never used. Just bought the rifle for a build. Price is $25. Must meet around the Cool Springs area in Franklin. PM if interested. Thx SOLD

I have for sale 1900 CCI No. 41 small rifle primers. Primers sold. Next is 4 bricks of CCI Standard Velocity.22LR. (One is not shown) SOLD Last is 18 boxes of Wolf Match Extra. SOLD If interested PM me. Have to meet near Cool Springs area in Franklin. Thx

SOLD. I used this box when I had more pistols but I have culled the herd and don't need it anymore. The box will hold four pistols with room underneath to stow ammo, cleaning supplies, or whatever. It is in good shape but it does have one pick in the covering on the front door. It comes with one key. FTF around Franklin/Cool Springs area. Check out prices online and you will see that I'm giving it away. PM me if interested. Thx

Any "Chance" you could post a price?