Posts

11

Joined

Feedback

0%
Profile Information
Location
Gender
Occupation
Miscellaneous
Handgun Carry Permit
Law Enforcement
Military
NRA
Carry Weapon #1
Quiet Tirant's Achievements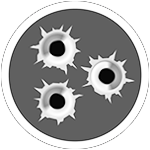 Just Getting Started (2/5)
Awesome Dave I'll send you a pm.

I'm looking for anyone interested for training up for the President's Hundred up in Camp Perry. I'm currently deployed and will have a short time to train prior to the event. I'll be shooting at least two to three times a week near the Clarksville/Fort Campbell area. Just let me know if you interested. Also, does anyone know of any clubs in the TN area that hold Bullseye matches.

Good point, I practice a lot and usually bring multiple pistols to the range. I carry a few guns with safety, but because the safety is easy to manipulate like the 1911. You can think about like being a race car driver (since many drivers race multiple platforms). Drag car and stock car two different cars, but near same skill set and you got to practice both to be proficient. In the end I'm fully confident in ability to engage with effective shots with any pistol I decide to carry, except revolvers. Sent from my LG-H810 using Tapatalk

Out of curiosity I was wondering if anyone besides myself changes out their carry gun. Personal I use whatever fits the job and take the gun out to the range before I carry it. My go to is usually my glock 19. I've taken it to competitions and I'm really comfortable with it. However, sometimes I need a lower profile and use my glock 43 or P938. In the winter months I go with a heavy caliber .45ACP or a .357SIG. I look forward to everyone's input and why. Sent from my LG-H810 using Tapatalk

... And that's why I need to start proofreading myself.

I know that the old Soviet 81mm mortars can fire US 80mm, but not the other way around.

You'll find what your looking for on page 4. https://fortress.wa.gov › docs › classes

Good share. A good way besides wrapping everything in foil is using ammo cans. You can also test whether it works or not by putting a cell phone or radio in it and try calling it.

I completely agree. Missed that part about the pistol length.

I had the same problem when I built a 16" BO for a buddy of mine. Before you drill out the gas port or anything like that I would check the receiver and bolt carrier. Remove the lower reciever then hold the upper vertically with the muzzle pointed to the ground. Leaving the charging handle locked in the forward position pull back the bolt carrier all the way to the rear and let it go. The bolt should drop all the way forward and lock. If it stops before the bolt touches the chamber you have a bend in the reciever probably on the ejection port(which I had from torquing the barrel nut). However, if the bolt slides back and forth smoothly then you might want to consider enlarging the gas port to .125 inch(1/8inch). I hope this helps.

I see that. Glad it's not all guys.

Hey, my name is Spence from clarksville, TN. I've been into guns since I came from the womb. I compete in IDPA and spend alot of time at Montgomery county shooting complex. I got more guns than I wish to list, but I'll share a few of my favorite. Colt AR-15 9mm SBR with a tirant (super fun gun) Glock 19 (placed 2nd in IL IDPA state championship marksman ssp) Luger P-08 I came here interested in joining a gun forum and actual found someone that use to work in a building next door to me. So I figure why not.