 Donnysunshine
TGO Benefactor
Posts

159

Joined

Last visited

Feedback

100%
About Donnysunshine

Profile Information
Location
Gender
Occupation
Miscellaneous
Handgun Carry Permit
Law Enforcement
Military
NRA
Carry Weapon #1
Carry Weapon #2
Donnysunshine's Achievements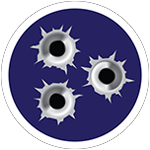 Established Contributor (3/5)
Up for grabs is a very well cared for P320 X Carry with a holosun X2 target acquiring machine on top. You get a case and 2 mags(or clips fer ya rooks), the pistola, and the red dot magic…all for 8 hundo. 8 big 'uns. $800 in the 'boro area.

Wow…softer Sabre market than I thought. I will lower the price one last time before trying the Gunbroker route. $1050 for the gun and $1400 for the ammo and gun. Leggo!!

Let's get her gone bump and price drop!!!! $1350 for the pew pew and $1700 for the whole kit and kaboodle(sp?)

A transmission gentlemen, a transmission. This below is what Smokeybaer published when I bought from him. I put a mag or two through…so like new condition. I just do not use it. At all. Comes with 600 rounds of the Fiocchi Extrema 50gr polymer tipped, which is her preferred food and 2 Sabre magazines $ 1400 for gun and 600 Fiocchi bullets $1050 for gun alone Not everyone will remember Sabre Defense but they were a top tier military supplier right out of Nashville for years. Unfortunately, the feds did not cater to some speculative back door sales and yanked the wheels off the whole operation. Before that happened, my late buddy bought this tack driver off a cable tv show that aired lonng time ago. Anyways, he wanted it because they were making 400 yard shots easy. I got it from his wife after his passing and it has been a semi safe queen. I have run maybe 4 mags through it and i don't think my buddy ever did shoot it. I can say it shoots way better than i can with Fiochi Extrema 50 grainers.

Great, solid guy to deal with…even better pow pows!! If you haven't experienced one…you owe yourself. glwt

I have some assorted ammo left that I will not use. I checked ammoseek for cheapest brass pricing, and lowered it from there. Should be priced to sell fast...if not, put me in check! 1104 rounds of 7.62x39...consists of 500 rounds Golden Tiger and 604 rounds assorted Wolf, etc SPF 430 rounds of mixed all brass .308 all factory with 20 rounds of Silver Bear brass rounds SPF 200 rounds of unknown 8mm. Shoots great. $120 20 rounds of .270 will not separate, except for calibers, of course.