Posts

2,657

Joined

Last visited

Days Won

6

Feedback

100%
About tercel89

Profile Information
Location
Gender
Interests
Miscellaneous
Handgun Carry Permit
Law Enforcement
Military
Carry Weapon #1
Carry Weapon #2
tercel89's Achievements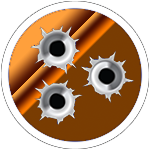 Prolific Contributor (4/5)
You got it . I sent you a message

This is an EAA Witness in .40S&W that is all steel. Has iron sights and front and rear slide serrations. Made in Italy , it is a CZ75 type design that has the slide that rides inside the frame. It is DA/SA and can be carried "cocked and locked". Comes with 4 magazines. This gun is a great shooter and being all steel it soaks up a lot of the powerful .40S&W recoil. $350. I'm in Clarksville but can travel up to 25 miles for a TGO member to buy it. Thanks for looking.

BUMP WITH CASH PRICE : I'll take $260 cash for it today or tomorrow only

Thanks every one . These are great ideas !

LOL . I'm just nervous I guess. Heck I was even nervous to lean my fishing poles against the sheetrock walls.

Thanks for all the ideas guys. It's a new house and at this minute I don't want to start drilling things into the walls. So that's why I'm trying to keep it mobile like a table.

I've been reloading a few years now and have my press and powder measure are mounted and bolted onto my dining room table. It sounds funny but we never eat at that table and it's just a place to put things on and holds groceries and things. We are now moving into a different house and I'll finally have a garage to myself. I am trying to find a small table or something that doesn't take up much room to mount my press and powder measure on. The garage isn't very big , just enough to hold 2 cars but I want something easy to move but stable enough to use the press. My press is a single-stage press so it's not huge. Do you fellas have any good ideas or is there something out there made for what I just described ? I'd like it kinda small but stable enough for me to pull down on my press handle and the table still be nice and stable. Any ideas and information is appreciated.

I guess not . I'm thinking that TALO had bad sales with the 28 that maybe the 25 wasn't worth it. But still pretty neat to get a gun in the US that we never had a chance to get. Especially since it has been made for over 26 years.

I make Burgoo all year round. It's between a soup and stew. I make my own BBQ with my old school homemade open pit. I cook pork , deer , and mutton on it and mixed up all those meats and put them into my Burgoo . It some of the best stew/soup you'll ever eat.

Someone has to have a .40 caliber pistol out there wanting to switch to a 9mm . I thought everyone hated .40 LOL . I didn't care for it until a few moths ago and now I can't seem to find anyone wanting to let them go. Any pistol in .40 including Glock , S&W , maybe a Ruger , and so on .