 Posts

518

Joined

Last visited

Feedback

100%
About Will

Profile Information
Location
Gender
Interests
Occupation
Miscellaneous
Handgun Carry Permit
Law Enforcement
Military
NRA
Recent Profile Visitors
The recent visitors block is disabled and is not being shown to other users.
Will's Achievements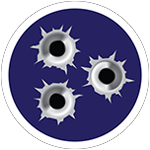 Established Contributor (3/5)
Go to CMP.com Forum For Sale-Other most makers pop up there and normaly under GB price. Free to join. They also sell them on there to general public you get approved and wait to see your turn when they are doing it.

That said I am hooked on Matech rear flip ups at three times the price. They are the USMC issue sight.

Right on,as Cevan above says.

Glock 43 9mm VG+ Cond orig factory box two mags loader &booklet grip tape about 300 flawless rounds through it. $450 not looking for any offers. Only trade wanted Ruger Single Six S.S 4/58 Bbl fixed sights.

When they were running with the hybrids below Priest Dam most folks were keeping them and said great eating. I seen a special on TV saying the Govt is opening a facility to process and give to shelters and cut back the numbers.

Did not see story here,was not there for it. Out of State gang member buying many guns and aftermath. Many news stories Google Knoxville ATF Knoxville Gunshow.

Yes in most States. Some FFL's will not honor them so in state =background out of state=ship to FFL

Was up that way Friday and stopped in as it was a Fri/Sat show. Biggest small town gunshow I seen in a while,lots of nice guns came in and on tables. Lot was full and a little crowded inside but have seen worse. went through a couple of large tables of parts and found a WWI 1911 Colt pinned tutone mag for ten bucks.

2

VG Cond. Has been with me since new 1988 Orig grips about 300 rounds through it and most were .44 Special. Tight lockup. $1450.00 Cash No trades wanted. Local pickup not shipping. No box. This was Pre Lew Horton as per Smith&Wesson.

As I was told a sap is legal to own,but not legal to use as they have been outlawed for Police/Security. The Baton class will only cover you for a collapsible or straight baton but not Mondock with handle. You have to have a baton permit to carry one as a civilian even with a gun permit.

1

A few years after we got our HCP were were not allowed to walk into armed to the corner gas station that sold beer,or a food joint that served booze,school parking lots and other things . I was involved with TFA and would bring up at meetings that some states after and before us allowed firearm to be carried almost anywhere even long guns with a Carry Permit and we needed to start chipping away at this and it fell on deaf ears. Now many years later we are now trying to get it in place and this is wth a Super Majority in place. I am glad to see it but this and other things should have been worked in place years ago.

Send me a PM I had a local FFL dealer tell me he had a few that were in back. I am going to look through them first in a few days and see what he has then I will let you know.

Local WM had .22 short H. P. last week,have not seen in two years.