Posts

35

Joined

Last visited

Feedback

100%
About cannonball

Profile Information
Location
Gender
Occupation
Miscellaneous
Handgun Carry Permit
Law Enforcement
Military
NRA
Recent Profile Visitors
The recent visitors block is disabled and is not being shown to other users.
cannonball's Achievements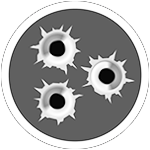 Just Getting Started (2/5)
Bergara B-14 HMR in 6.5 Creedmoor. Rifle is new in box and in mint condition. I'm asking $800, FTF transaction in the Knoxville area. Buyer or trader must be willing to show TN drivers license or HCP. Trades also considered.

Mine is a G26 gen 5 with XS Big Dot sights. I also have a G19 gen 3 but since getting the G26 it doesn't leave the house much.

I bought this rifle when I was still in my 30's and could get well below 1" groups at 200 yards at that time with factory ammo. Now that I'm 50 I don't think I could do as well, I'm just not as steady as I used to be. I haven't shot groups with it in some time but that hasn't helped the coyote population either. I'll go back to shooting targets whenever I start missing coyotes. Ammo is too hard to find and expensive when you do find it.

I'm going to say .204 Ruger since I enjoy shooting my Remington VTR especially at the range. It's a good conversation starter as I had several people come up and ask me what kind of rifle I'm shooting.

Thanks, I reached out to them via PM.

Sold!! I have a Kel-Tec P-32 in very good condition. It comes with one magazine, full 20 round box of Speer Gold Dots, 12 rounds of Remington UMC and the factory soft case. I purchased this new and the total round count is what's missing from the UMC box. I am asking SOLD , FTF transaction in North Knoxville (Halls). Buyer must be a Tennessee resident over 21 and be legally able to purchase a firearm. Tennessee Handgun Carry Permit flash is required. I will consider trades on big bore revolvers or lever action rifles, cash on my end to make up the difference.

Thank you, I replied to your PM.

I had a Cheetah years ago and it was good pistol. With the numerous offerings of .380 models today, I can't see myself buying another.

I'm looking for a big bore revolver to use for hunting. I would like a .44 mag or larger caliber with at least a 6 inch barrel. I'm open to brands and it being single or double action. I'm in Knoxville and willing to drive a couple hours to meet someone on a Saturday or Sunday. I have a Tennessee HCP if that matters, I know some people would rather deal with a carry permit holder. If you have something available, please send me a PM with price and pictures if possible. Thanks!

That's extremely nice! Congrats on getting it completed.

I am still trying for my first one. I'm heading out in the morning, good luck to everyone going.