Posts

10

Joined

Last visited

Feedback

100%
About 22mag

Profile Information
Location
Gender
Occupation
Miscellaneous
Handgun Carry Permit
Law Enforcement
Military
NRA
Recent Profile Visitors
The recent visitors block is disabled and is not being shown to other users.
22mag's Achievements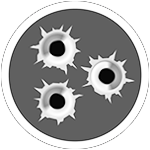 Just Getting Started (2/5)
Clearing out some I'm not interested in shooting anymore. Cash FTF, within reason of Greeneville. $600 Beretta 950 in .22 short with the target barrel. 1 mag; accurate; early-mid 50's production; made in Italy. -purchased in January 2022 and it did not fire. Replaced the firing pin spring and it's shot fine since. Thanks,

I read your post this morning then headed out for the show. Only 25 minutes for me and I enjoyed it, definitely going to be a regular unless I have plans that weekend. Saw some things I haven't seen before (.219 Zipper caliber) and some that I want but I've been too cheap (Savage model 24). Nearly bought some 92 mags but I only bought a box of ammo. Nice drive for me as well from South Greene.

Well if it's a total bust, great, or something in between, please update though I may go regardless as it has been too long since my last show (maybe March).

Any locals headed to the Ottway Ruritan club gun show this upcoming weekend? I'll be there Sunday morning as it is only about 25 minutes away. Not looking for anything in particular but might take enough cash for ammo at the right price or a backup holster. Gunshowtrader - Ottway Ruritan No website but they have a FB page.

I've heard a lot of good things about the TX22, wouldn't mind picking one up sometime. I do have an 856 which is a solid snub that although I wouldn't CC it, it certainly makes for a solid "leave at the cabin" backup. Would also like to see a 942 in 22mag with the 3in barrel or the Tracker 992.

PM please - I am interested. Maybe in your green dot as well. Thanks

The barrel length is something I hadn't consider before as I was looking into getting a stock on the Contender my grandfather left me. Fortunately the barrels I'm interested in picking up would likely be longer than 16". On the other hand, I believe there is a <16" .223 barrel and I'm not sure what length the .30-30 or .45-70 barrels are off hand. Thanks for bringing this to my attention.

It is nice, tempting even but I'll wait and see how they are. Dunno about getting into $0.66 cpr either. I'd already have one if it was 22mag!

Thank you. Looks like it's typically twice a year, March and October. Next one is October 15th-16th. Info on Ottway Ruritan's FB page and gunshowtrader - ottway

That's the dream. In-laws have a few rural acres good for some rimfire and shotgun so I make it a point to enjoy that when I can.

New to Greene, waiting to close on our house south of town. Hoping to find some decent shops nearby at some point in case I need an FFL... Saw there was a new one in Parrotsville so might stop by on the way to my in-laws. Plus there's a few pawn shops in town might stop by as well. Me too. Might take the Henry to the Greene county range or one of the NF ranges this week or next.

P238 in t-shirt weather, 84 in flannel/jacket weather. Much prefer the 84 from a competence perspective but it's slightly bulky in a t-shirt.

CC only, the same IWB Desantis holster (different size) for both of my two CC guns: P238 - summer carry Beretta 84 - winter carry Both at 9:00-10:30 (lefty) depending on walking, sitting, etc. If I were to open carry it would be a thigh holster, likely the same one my father uses with his 92. Edit: extra mag(s) in pocket.