Posts

253

Joined

Last visited

Feedback

100%
About JustEd

Profile Information
Location
Gender
Interests
Occupation
Miscellaneous
Handgun Carry Permit
Law Enforcement
Military
NRA
Carry Weapon #1
Carry Weapon #2
Recent Profile Visitors
The recent visitors block is disabled and is not being shown to other users.
JustEd's Achievements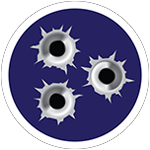 Established Contributor (3/5)
Different strokes. Works for you, digital scale seems a cheap investment to me. Now if you are talking about my classic Ohaus and RCBS balance beam scales....those are a bit more of an investment than needed, but are nice to own.

For reloaders, this is the new bright age of..."try it and see what happens" Don't use "magnum" primers in any of my reloads, but have swapped rifle for pistol primers. SP vs SR primers make no measurable difference in velocity, 9mm and 38 spl. To my understanding the base material is thicker and that is about all. On magnum primers, I do not know if it is simply a matter of thicker base or if they are indeed hotter. Work up some loads with the standard primers and look for primer deformation to tell you when it is getting too hot.

Spend 20-30 bucks for a cheap electronic scale. The scoop "can" get you close, but better to do it right.

As I posted elsewhere … Target Sports USA has cci and federal small rifle primers in stock. In 5k lots only with free shipping. That works out to 60-65 bucks per k, depending on brand. Not bad by todays standard. No small pistol though if you are interested in reloading. This is the way to start off. Get the supplies while you can. Presses and dies aren't that hard to come by

That sounds like a good answer. It looks like new ammo rather than a reload. Was thinking it is agency ammo used for training. That would explain why they were at the 75 yard mark. They often do their own thing, in my experience.

I would go for the six shot 38 with +P as the ammo is easy to find. If you find .357 in a store it is most likely fmj. Am not talking about bear, neither are very good at that, though the .357 is obviously better.

btw, it looks like it was a new cartridge, to me at least. edit: ok possibly the circles mean reloaded twice. That would explain the lack of crimp. Just seems like a rather busy headstamp to me.

Yes, figured its NATO spec and possibly crimped, just not obvious. A bit better pic, don't own a macro lens. Just don't understand the numerous circles and dot. Have seen a couple on LC ammo before but not this many.

Found a bunch of these on the 75 yard marker at local range...not supposed to shoot from there btw. LC is obviously Lake City, Nato round and 22 for this year. Question is, why so many circles and dot. I know they mean something, but don't know exactly what. Doesn't look crimped but could change my mind after de-priming them. Sorry for low quality cell phone pic.

Hope you find one, its a great idea!

I recently purchased a completed DelTon AR15 16" m4. It did have a problem with the front sight being a bit off center, not much. It was a rack display gun at very popular lgs so, who knows. DelTon promptly replaced the barrel and front sight. IT shoots absolutely great. Sight in group, after refit, is 3/8" by 9/16" at 25 yards....dead center. That is using factory iron sights off a rest. Fit and finish is good, but its not as slick operating as say a S&W or Ruger AR. Still, I have no complaints as a knock around gun.

Target Sports just emailed me that they have CCI small rifle primers at 599.99 for 5000. Hey, that's only twice what they used to cost before the idiots got control of our supply chain. Anyway, said they are in stock....sooooooooo reload

i am happy to run 223 through my 5.56 AR as manufacturer lists same velocity (Hornady) for bullet weight. Point is, if I have to label my ammo 223 instead of the vil 5.56 but get the same performance...fine! Joke is on them at that point.