Posts

3,381

Joined

Last visited

Days Won

50

Feedback

100%
About FUJIMO

Profile Information
Location
Gender
Interests
Occupation
Miscellaneous
Handgun Carry Permit
Law Enforcement
Military
Carry Weapon #1
Carry Weapon #2
Recent Profile Visitors
The recent visitors block is disabled and is not being shown to other users.
FUJIMO's Achievements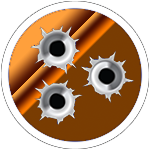 Prolific Contributor (4/5)
Well we knew it was coming... https://news.yahoo.com/attorney-ben-crump-announces-plan-125443003.html

Put your phone in landscape or swipe

If its like my Fords and its a weak or dead battery, "boosting" it or replacing the battery could activate the antitheft. If that occurs it could no longer recognize the pats key.If this is the case and depending on the year model you'll need someone with a scan tool or the dealer to reprogram the key to the pc. You can see the theft blink red in your video and it appeared to blink out of sequence to the other lights as you began to engage the starter, or attempt to. This is of course a WAG but I've owned Fords for decades and detest the invention of the PATS key . My .02

Someone at Fox f'd up and let this guy speak freely. Clearly he gets it and he's the Black King FFS

Well all I can say is they should know what to expect when they get here

Not me brother. I have a pre 18 from a local collection from some years back though. Last auction snags for me were from Powell. And if you know Powell that's unheard of.

It's like the lottery if you don't play you're guaranteed not to win. While many are pointless you'd be surprised the items I've brought home because ppl don't pay attention. And that extends beyond firearms

Explain this one @Garufasince you're a Knox County tax payer (i assume). They had a city auction recently and charged 12% tax . My understanding was it currently sits at 9.25%

So I ask because I saw a recent local auction with similar prices AND a 28% add on for BP and tax .

Just dumb luck brother as I stole it from another site. Wanted to get it out there as you know who know was already stumbling and bumbling along this morning preaching new gun control measures coming. And that was before this mess

https://buffalonews.com/news/local/ten-killed-in-mass-shooting-at-jefferson-avenue-supermarket-shooter-in-custody/article_6e8132fa-d3b7-11ec-a714-2b3fbeaf848c.html

1983 Smith & Wesson Model 64-2 Stainless Finish Chambered in 38 special 2" barrel Original S&W grips No box $800 obo 1992 Smith & Wesson Model 17-6 Blued Finish Chambered in 22 LR 6" FULL LUG barrel Target Hammer Target Trigger Target Grips No box $1250 obo East Tennessee

Were these prices including tax, buyers premium , background ,etc ? That's assuming any of that was applicable.