Posts

3,071

Joined

Last visited

Days Won

14

Feedback

100%
About Worriedman

Profile Information
Location
Gender
Interests

Hunting, shooting, reloading

Occupation

Sr. Project Manager, Construction
Miscellaneous
Handgun Carry Permit
Law Enforcement
Military
NRA
Carry Weapon #1
Carry Weapon #2
Recent Profile Visitors
The recent visitors block is disabled and is not being shown to other users.
Worriedman's Achievements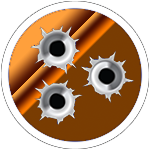 Prolific Contributor (4/5)
TN Governor calls out NRA for wanting to use laws on the books instead of passing Red Flag. From the article: "Tennessee Gov. Bill Lee's administration accused the National Rifle Association of wanting to use involuntary commitment laws "to round up mentally ill people and deprive them of other liberties," according to documents drafted by the Republican's staffers as part of their initial attempt to pass a gun control proposal earlier this year. Tennessee laws that allow committing people without their permission if they pose "a substantial likelihood of serious harm" due to a "mental illness or serious emotional disturbance." "Not only is the NRA's proposal impractical — it would drastically expand the scope of government," one of the memos reads." Yeah, we had mental hospitals for those who needed treatment, and to keep those who were serious dangers to themselves or others off out streets, now they are the "homeless" and wander about panhandling and stealing to survive. Lets don't use the laws on our books, just give more power to the 4th branch of government (LE) to determine how we live our lives. The current involuntary committal laws use medical professionals to determine who gets held as a danger, the governor's plan is like the FBI taking people re Jan. 06, more power for his pet Departments. How about we take some of the half billion dollars we gave the Kneeling Titans for their new stadium and put it back to work opening up our closed mental hospitals? Lee is exactly what I thought he would be, second in the line of Haslam Democrats wearing an "R". He has met with the "Tennessee Three" and is working with them to institute "common sense gun laws" in his "Official Oppression Special Session"!

9

Could not agree more, we are about the business of filing suits currently. Plus, we are instituting a 501 (c) (3) for the sole purpose of litigation. We currently have a suit, in concert with Gun Owners of America against the State regarding carry in parks, as it will be the easiest to win, in which we assert that the State has invoked a "gun free zone" on the entire state under 39-17-1307 (a) (1). We have standing and have been granted the case. They moved to dismiss of course as we named Lee and Skrmetti as defendants, as is required, but have refiled naming Commissioner of Department of Safety and the Gibson County Sheriff and their DA as that is the district we filed in. Narrow set of facts, but if you take the low hanging fruit, you start the lineage of wins to come out on top. To your point, I attach a copy of the suit. It should be noted that the jurisdiction it is filed in required TFA to NOT be a party to the suit, so we got with GOA to invest time and money in it as well, though we will argue the case. https://tennesseefirearms.com/2023/02/state-of-tennessee-sued-in-action-seeking-to-declare-the-parks-statute-to-be-unconstitutional/

All 4 Memphis area Senators are on the Judiciary committee, with Gardenhire that is a 5 vote block what will keep anything restorative from passing out of the committee, giving cover to the rest of the Senate to say they never got a chance to vote on any 2nd Amendment issue. Uniparty at it's finest. Straight line Bill Lee to Randy McNally to continue to violate their oath of office.

Taylor thinks we are all incapable of enjoying the natural rights enshrined in our Constitutions...not only did he kill the long gun carry, but the removal of the criminal intent to go armed.

Just cut off the State funds till they remove illegal laws. TCA 39-17-1314. Preemption of local regulation of firearms, ammunition, and knives — Actions against firearms or ammunition manufacturer, trade association, or dealer — Party adversely affected by local regulation. (a) Except as otherwise provided by state law or as specifically provided in subsection (b), the general assembly preempts the whole field of the regulation of firearms, ammunition, or components of firearms or ammunition, or combinations thereof including, but not limited to, the use, purchase, transfer, taxation, manufacture, ownership, possession, carrying, sale, acquisition, gift, devise, licensing, registration, storage, and transportation thereof, to the exclusion of all county, city, town, municipality, or metropolitan government law, ordinances, resolutions, enactments or regulation. No county, city, town, municipality, or metropolitan government nor any local agency, department, or official shall occupy any part of the field regulation of firearms, ammunition or components of firearms or ammunition, or combinations thereof. (b) A city, county, town, municipality or metropolitan government is expressly authorized to regulate by ordinance, resolution, policy, rule or other enactment the following: (1) The carrying of firearms by employees or independent contractors of the city, county, town municipality or metropolitan government when acting in the course and scope of their employment or contract, except as otherwise provided in § 39-17-1313; (2) The discharge of firearms within the boundaries of the applicable city, county, town, municipality or metropolitan government, except when and where the discharge of a firearm is expressly authorized or permitted by state law; (3) The location of a sport shooting range, except as otherwise provided in §§ 39-17-316 and 13-3-412. To the extent that a city, county, town, municipality, or metropolitan government has or enforces any regulation of privately owned or operated sport shooting ranges, the city, county, town, municipality, or metropolitan government shall not impose greater restrictions or requirements on privately owned or operated ranges than are applicable to any range located within the same unit of local government and owned or operated by a government entity. A party may challenge any regulation of a sport shooting range that violates this subdivision (b)(3) in the manner described in subsection (g); and (4) The enforcement of any state or federal law pertaining to firearms, ammunition, or components of firearms or ammunition, or combinations thereof, except as prohibited by § 38-3-115.

Being armed IN the Capitol is illegal (unless you are a legislator or POST Certified Police officer in pursuance of duty, or private security guard for important people), but in the meeting rooms for committees in Cordell Hull or the offices of the legislators themselves, if you have a permit and conceal it, is legal and permissible to be armed with the intent to go armed. (handguns only and certainly on the "grounds" outside the capitol building it is legal)

How may were jailed in 2020 in Virginia? https://apnews.com/article/ap-top-news-richmond-virginia-charlottesville-us-news-2c997c92fa7acd394f7cbb89882d9b5b

The MSM is not letting this crisis go to waste, nor is your governor, his minions and the Lt. governor. and most of the Senate. It all depends on what is important to you. I can tell you that as restorative laws come up in committee, I am normally the only one there in support of the 2nd. Elsewhere it was mentioned that T-Rex Arms will show up form time to time for a bill that Tobi Maire has written, but to date I find his expat understanding of our language and laws to be lacking depth. He was of the opinion that it was illegal to carry a shotgun for any reason when he wrote the short barreled rifle and shotgun bill for Rep. Grills a few years back. It was a nothing-burger as the ATF does not recognize state laws on SBRs. He is paid by T-Rex and he inserts himself in every instance that he can to whatever degree he can. His insistence on including carrying by permittees or those under Lee's permitless carry statute on school grounds K-12 killed the latest campus carry bill dead. His testimony in the Senate Judiciary on that bill was disjointed and ineffective at best and bordering on embarrassing for 2ndAmendment advocates...but hey, at least he is showing up. I have never been able to get him to understand that the "intent to go armed" clause in our statures is anathema to Liberty. He insist we must keep it, as I am not an attorney and do not understand the law like he does... Speaking with a number of legislators who are actually on our side or returning Tennessee to the rights intended by our founders, they say it is disheartening to never see a crowd show up in favor of our bills, while Moms Demand Action show up in droves. I suggest if you are interested in the future of the ability to keep and bear arms August 21 and 22 (governor Lee's Official Oppression Special Session) are days you should schedule vacation and show up at the Capitol. I will be there.

Ask him why he does not trust Tennesseans to carry long guns like the other states in this graphic do?

He was saying thank you to Sen. Taylor for sponsoring an amendment that stripped the meat of the bill. In fact it made the TCA Code worse than it was before. I met with Sen. Rose early in the session about this bill, which would have allowed long gun carry like 42 other states do without it being a crime, and 4 more with permits, only 4 call it a crime unless hunting or sport shooting, New York, New Jersey, Florida and Tennessee. His statement about the Constitutionality was simply that the ladies in his Church in Covington did not want to see AR15s in the Wal Mart. He does not care what is lawful, feelings trump the Constitutions. He is a 2nd Amendment Butter Club member. He is trying by reading one sentence of the Bruen Ruling, (which he mischaracterizes as Heller) trying to make it sound like the Supreme court agrees with his interpretation.

The lead-in was a play on the words our Mothers used to say when we broke a lamp or a certain dish or glass. Sorry for the lame attempt at levity. However, a tax payer paid legislator who pulls a few words out of a document and uses that to deny a preexisting to the Constitution's ratification, and enshrined in it as a natural right to the people is a criminal act in and of itself. TCA 39-16-403 Official Oppression (a) A public servant acting under color of office or employment commits an offense who: (1) Intentionally subjects another to mistreatment or to arrest, detention, stop, frisk, halt, search, seizure, dispossession, assessment or lien when the public servant knows the conduct is unlawful; or (2) Intentionally denies or impedes another in the exercise or enjoyment of any right, privilege, power or immunity, when the public servant knows the conduct is unlawful. (b) For purposes of this section, a public servant acts under color of office or employment if the public servant acts, or purports to act, in an official capacity or takes advantage of the actual or purported capacity. (c) An offense under this section is a Class E felony. (d) Charges for official oppression may be brought only by indictment, presentment or criminal information; provided, that nothing in this section shall deny a person from pursuing other criminal charges by affidavit of complaint. I guess because Whoopi and Joy run their pie holes incessantly we should let some politician do away with freedom of speech? Or because a huge percentage of drivers can't even begin to follow the rules of the road some .gov official should be able to upcharge that privilege as well? I see, you are of the "punish the innocent for the crimes of the guilty" ilk.

The ones who can't belong in prison. If our legislators returned the rights intended then those who break those rules need to be incarcerated.

Rep. Monty Fritz had and amendment that would mandate life in prison/no parole for the use of a firearm in the commission of a crime. That would be a start, mass shootings are now anything over two people, how many of them are there in Chicago or East St. Louis every weekend, DC? How many of the latest school shooters were trans or gay? Lets make Dr.s and parents liable for not turning in their children if they know they are mentally disturbed. We have involuntary committal in TN now, but if nobody calls it in and somebody knows, who suffers and who is to blame? Part 4Emergency Involuntary Ad.pdf Tennessee Statutes And Court Rules Chapter 6 Mental Health Service Part 5.pdf

The same people who continuously shill for the Asset Forfeiture are the ones who do not want you to be able to legally carry long guns, or any gun for that matter. The Department of Safety, the Sheriffs Association, TBI, the Chiefs of Police and the DAs Conference have fought us every step, from the first issuance of handgun permits to trying to be like the rest of the freaking Nation with respect to long guns, and every governor is with them.