Posts

4,506

Joined

Last visited

Days Won

4

Feedback

0%
Profile Information
Location
Gender
Interests

Shooting, reading, hiking, kayaking

Occupation

Something in the engineering field.
Miscellaneous
Handgun Carry Permit
Law Enforcement
Military
NRA
Carry Weapon #1
Carry Weapon #2
Moped's Achievements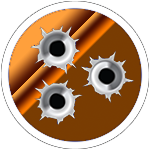 Prolific Contributor (4/5)
I'd love to see this happen too!!!

My Max 9 has become my main carry. The only other pistol I still carry from time to time, is it's little cousin the LCP Max in .380. For the last two months, these are the only two I've carried. I use a OWB 1791 leather holster, trimmed so the CT1550 RDS fits or a kydex paddle holster. I will soon be getting a couple of better holsters for it.

Try Crossroads Firearms on Broadway. Good folks there!

Just wanted to add a bit to this. My grandfather started me shooting with the 67 when I was four. He and my grandmother lived off Delrose Drive, in East Knoxville, right up against the city limits. Amazingly enough, the police were never called by their neighbors. Those were different times, but firing a gun in the city limits was still illegal back then. He would set up beer cans at the base of a tall, thick pine tree and then I would shoot at them with the Winchester 67. I wasn't big enough or strong enough to hold the rifle up, so I would rest it on a tall stool. At the beginning he would also have to chamber and pull the plunger back on the bolt for me. But as I got bigger, I was able to do it myself. We spent many weekends, shooting that rifle, in the back yard! It started my love of firearms!

GF4, you are correct. That is exactly how I do it.

Mine was a Winchester Model 67 single shot .22LR rifle.

In all honesty, that maybe how I do it to. When I made my statement, I was at the hospital with my dad (he had cancer surgery today) and was trying to remember how I did it. I know that sounds stupid, but it's mostly muscle memory, for me. Also I don't carry a revolver much. When I get home tomorrow, I'm going to pull out my 442 and run through it several times and see exactly how I do it.

No problem! It was a mental exercise for me, thinking through the steps. What might be nice is if you borrowed some else's revolver, to practice with. Even if it was a .22. That actually might be a good thing to use, because it will make you use your fine motor skills. Sort of a therapy, if you will.

As I read that. I think that's how I unload and load a revolver, being right handed. 1. I transfer the empty revolver to my left hand. Just cradling the gun in my left hand. 2. Push the cylinder release with my right thumb. At the same time pushing the cylinder out with my left hand Birdie and ring fingers, while still holding the revolver in my left had. 3. I use my right palm to slap the ejector rod. That might be tricky for you, because you need a good hold on the revolver with your left hand. 4. I load the revolver with my right hand, while holding it in my left hand. 5. Once loaded, I close the cylinder with my left thumb and/or right hand. 6. Then transfer the revolver to my right hand to shoot. That's my manual of arms for loading a revolver, as I went through it in my mind.

Been several times. I believe they have some right now for $14.50 a box.

Hey Legion, the link isn't working, at least for me.

This is great price!!! GLWS!

Great shooting rifles! I used to compete with one.