Posts

4,706

Joined

Last visited

Days Won

4

Feedback

0%
Profile Information
Location
Gender
Interests

Shooting, reading, hiking, kayaking

Occupation

Something in the engineering field.
Miscellaneous
Handgun Carry Permit
Law Enforcement
Military
NRA
Carry Weapon #1
Carry Weapon #2
Moped's Achievements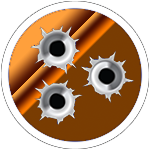 Prolific Contributor (4/5)
Had to take a drug test yesterday for new employment. Personally, I'm in favor of legalizing Mary Jane. And hope that once enough states legalize it, so will the Feds. The war on drugs has been a huge and incredibly costly mistake. But I know that's a minority opinion around here. I'm okay with that.

Damn. I must be a bear. I general don't like people either and do my best to avoid them!

I can't. Not a fan of lattes and I don't own a SIG.

Just to throw my two cents in on the McDonalds hot coffee debate. I do think their coffee, in addition to being somewhat wretched, is too hot. Most restaurants serve their coffee too hot for me. I always asked for a couple of ice cubes in my cup. Now at home I go between using a French press and a Krueig, but I still don't like coffee super hot. Kureigs make the water just about the right temp for me, but I have no idea what that is, other than I like it. When using my French press, once the kettle starts making noise, I pull it off the burner and add it to the press, stir the water and coffee together and let it steep for 4 or 5 minutes. That makes the perfect cup of coffee. You jokers that like it scalding are just masochists! And yes, I am somewhat of a coffee snob...

Now you're just being silly!

I have a Savage and love it! Now they ain't cute and cuddly like those foreign made rifles, but they get the job done.

I love my overalls! Most comfortable thing I wear. And my wife is still interested in my 60 year old body! There's a place called Hammer's here in the Knoxville area, that sells seconds for around $40 a pair. Hard to beat at that price!!!

I can carry my Glock G45 in my Liberty bibs. I need to pick up another Sticky holster for it though.

Well, I usually pocket carry a LCP Max, but with baggy pants and bigger pockets I've also been pocket carrying Ruger Max9 with a CT 1550 RDS, in a Sticky Holster.

I have the same pistol. Really enjoy shooting it.

I first computer was a IBM XT Clone, that I bought at Service Merchandise with an Amber screen CRT. I used it to write my than girl friend's computer programs for college. She's now my wife.

Old enough to be a member, but I wouldn't join them, if their organization was free to join. To hell with AARP!