Posts

4,388

Joined

Last visited

Days Won

4

Feedback

0%
Profile Information
Location
Gender
Interests

Shooting, reading, hiking, kayaking

Occupation

Something in the engineering field.
Miscellaneous
Handgun Carry Permit
Law Enforcement
Military
NRA
Carry Weapon #1
Carry Weapon #2
Moped's Achievements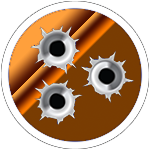 Prolific Contributor (4/5)
I've had great success with Crossroad Firearms in Fountain City! Highly recommend them! SMGW is now open on Asheville Hwy at the intersection with John Sevier Hwy. They are behind the Wendy's. They have a great selection of ammo and guns. Prices are just so so, imo.

We have a Gulf Stream 24 footer with a slide out, but would love to have an Air Stream! But more than likely, we will buy a RV for when I retire, so we can travel out west during the Summers.

You know raccoons are pretty smart animals. I've successfully run them off with some well placed BB gun shots. Takes a time or two or three to get their attention, but after that, they get the message that it's painful to be messing with my trashcans. Just a thought,

Seeing more .45ACP ammunition, coming into the Knoxville area now and not at a bad price point. Also seeing .380ACP and .38spl/.357mag as well.

Milsurps have even dried up online. None of regular sources line Classic Firearms, etc has much milsurp stock anymore, other than some Toks and Carcanos. i still see some European Police trade-in pistols from time to time, though.

Just wish Ruger had made the Wrangler with an 8 or 9 shot cylinder, in .22LR. In this day and age, there just isn't a reason not to. I know Heritage also comes with a 6 shot cylinder, but they also make a replacement 8 shot cylinder and paw and I understand they are fairly easy to swap out. That's about the only reason I see in going with the Heritage, though. Now that I have my Henry Classic .22LR LR, I'm planning on looking for a nice .22 single action, to go with it. Remember that @Grayfox54 in the coming weeks.

Finally someone got one! Glad it was you!

I hope to see one of Girsans soon.

He deserves all of the shttaking and more!

Dealing with my 80 year old mother, now. She has pancreatic cancer and it is terminal. She is taking chemo to extend her life and she is now also dealing with congestive heart failure. I don't think it will be much longer.

I've looked at these and almost pulled the trigger several times, but backed off. I might buy the 4 inch version, though.

I've not shot hollow points through mine' but the 230gr ball was good to go.

Hey David, there's about a 21 page thread about patrol rigs over on BushcraftUSA, you should checkout. https://bushcraftusa.com/forum/threads/the-modern-fighting-kit-loadout-gear.320751/

Boy, all the big makers are jumping on the polymer 10mm bandwagon now. For the longest time it was just Glock.