Posts

109

Joined

Feedback

100%
Miscellaneous
Handgun Carry Permit
Law Enforcement
Military
Carry Weapon #1
Carry Weapon #2
spikehunter's Achievements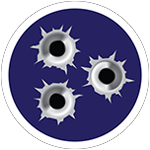 Established Contributor (3/5)
It's the made in China part that gets me. Just can't do it on a gun. Unamerican.

Saw a new one at the gun show for 399. You can find them if you want, but they are over priced in my opinion. Would be fun tho

You are correct that for stock purposes there is only the G1 and G2 but the G1 does get differentiated into easy open and not and then again for people really anal or collectors. The stocks do come up for sale from time to time at reasonable deals. Actually saw one at the gun show this weekend for 60 bucks which is a decent deal. I don't have a picture for you tho

May want to try specialty pistol forum. I wouldn't be surprised some of those guys have some laying around they would give you. It's always a good place for contender questions.

Anyone had any dealings with these people? Just making sure they are legit. Thanks

It's only a matter of time before you get robbed in a pharmacy. Fortunately has not happen to me yet. To many people addicted these days.

Oh I'm not disagreeing with with the decision. Just kinda sucks to be that situation.

Just curious if anyone else has seen this and what they think. I'm sure they had the legal right to fire him, but at least you know where not to get your prescriptions filled. http://drugtopics.modernmedicine.com/drug-topics/news/court-upholds-walgreens-firing-pharmacist-using-handgun Hope the link works There maybe a better version on the web, I just came across this in my emails

That makes a little since, but good to know. My understanding is that most NATO brass is thicker and doesn't expand as readily. Thus, it builds more pressure.

Well sounds like you guys approve. I'll get it then. Thanks for the thoughts.

I'm sure you guys know more about this than I do so it thought I would ask. I have been thinking about an ssk for a little while, but I don't know a lot about the differences. I have a deal where I can get a "new" still in the cosmoline Chinese ssk for 215 OTD. Is that a good deal? Are these as desirable as the norinco?

I payed that price over a year ago (before sandy hook) for that Remington accutip ammo

How does this apply to school or campus parking lots? Is there a difference if its public or private?

The red dot I have is more difficult to see when the sun is behind you or just sunny in general. However, when you turn up the brightness it is not really an issue. And yes lawvol it seems like cheating. How do you like your burris fastfire? I have heard really good things about primary arms and am thinking hard about that for my contender which i love by the way.