Posts

851

Joined

Last visited

Days Won

3

Feedback

100%
About Erich

Miscellaneous
Handgun Carry Permit
Law Enforcement
Military
NRA
Recent Profile Visitors
The recent visitors block is disabled and is not being shown to other users.
Erich's Achievements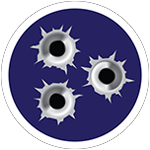 Established Contributor (3/5)
What kind of setup does it take to produce these kinds of results? Is it kind of a rabbit hole? Pretty cool gents.

Welcome Abe. Lots to love, enjoy the new freedoms. Not so much on the whacky weed though. Even the CA transplants have stereotypes when we hear Santa Cruz.

The only club close to Chat that has bays I know of is Montlake just outside Soddy. But don't believe they arent 270. They do Their rules seemed a bit more intense for a private club, havent been there. Not sure what their longest range is. I go To Chattanooga Rifle club and their longest standard range is 300yds, 500yds for special events only. No bays, one tactical course special events only. No firing from holster unless its during an event, which is my only real issue there. Great laid back club imo, but not for those that like tactical training.

Works on SKS and VZ58. I don't have a 74, but I don't see why it wouldn't since it's basically the same concept.

Saying they all come from the same forges therefore have no difference is like saying all Bourbons have no difference since they come from the same corn. You don't shoot forged blanks Greg hit biggies on components , but would also say assembly and upper tolerances play a sizeable understated part in it. In the case of a kit that comes with an assembled upper as was the ask, even more true. Now if it's a complete roll your own, that is a different discussion.

FWIW, the receiver set cut is AR10 vs DPMS standard with its straight slant at the rear, DPMS is rounded. Sounds like it may be a hybrid of the two for compatibility

Welcome from the other side of the river

If you intend to reuse the pin (Sig looks at these as one time use), a punch isn't the best way to go. It works with basing amount of deformation of the pin. This is what I use for Sig FP pins. Greatly reduces the chance of buggering up the slide and won't deform the ends, making easier to drive. Generally can't tell the pin was removed/replaced. If you succeed with the punch, I'd still recommend considering an arbor press. You won't want to use a hammer for this job ever again. great for controlled staking or hammer jobs that carry higher risk of damage.

I like the Smith's as well. It's fair to say it was under represented this time out. I just didn't pull it together in the short stint I gave it before side lining it. Im sure after some tuning and trigger time the gaps would all close up. I think any meaningful difference would require they all be on as equal footing as possible. These definitely weren't, and want to stress that. Qualifying / disclaimers may only go so far on explaining that subjective opinion. Good chance some discrepancies end up understated. Like the effect of throwing in a ringer with a race gun trigger

Nice! Ok, sold me. Next time I see one in my travels. I'd normally order online, but with modern S&W wheel guns, I'd only buy one after inspecting in person.

That's a good question, and I have a list of disclaimers for context, lol. They are all pretty different and are more effected by my current level of practice (lacking) over the last year. On the day, short version for performance goes 20C > XDM > 1066 The favorites would be a mash up of things about each really. the 20C and XDM are much closer and almost tie. As much as I love the feel of the Gen 3 S&W's and its great balance with that length slide, I stopped after 3 mags. But that was more me problem than the gun itself. The 20C was a standout performer more from a familiarity standpoint. My last sighting target (switched out trijicons for OEM plastic) will better explain. In general I have 100's of thousands of rounds thru Glocks, when I am not current they hide my lack of practice best. Related to that, that gun has a great 3lb trigger and the factory comp setup works. All my Glocks are C models except for the RTF frame doners. Even though it consistently performs for me, the reason it cant get the nod as THE favorite is that it has the worst ergo fit. I sometimes run an RTF SF frame with that upper which makes it just about right. But wanted to be fair to the XDM as its stock currently. The XDM is bone stock, I wanted to see how it felt on recoil and sort sight picture for any adjustments. Only about 50 rounds thru it, I see lots of potential and it will give my 20C a run for its money when done if not surpass it. Its ergos are better, and though the test target doesnt show it to the degree its capable, it has good accuracy. Its recoil is more noticeable and I was letting it down being focused on the longish sear engagement as I was weighing going with a PRP trigger. The answer to that is yes in the end. With the trigger and gas pedal to make up for the comp, I expect good things to come. The 1066. I got this 3 years ago as a stable mate for my 1006, and this is the first time I shot it. I love the look and feel, as with any Gen 3 smith. The shorter slide balance is perfect. The novaks on it I could not sort out. I had no idea where it was hitting with the first mag. The hold from my 1006 wasnt working and 0 hits on target. It had to be shameful for anyone watching. It wasnt until I was on the end of 3rd mag I got a sense for it. After that I noticed the brass was flying twice as far as the plastic guns and help explain why the recoil felt excessive for its heft. Its 30 year old recoil spring is done or the original owner swapped it for something too light. It needs a heavier recoil spring to slow it down and not beat the frame, on top of me doing my job. So called it quits early for it. As much as I love these for what they are, gen 3's triggers are not great by any stretch. This one is far worse than my 1006. No excuses there, it was all me and need to not bring any plastic fantastic with it. Rather the 1006 next time after new springs and maybe smoothing of the internals. These targets were at 12 yards. Top pic is the Glock. I shoot the stupid plastic cheapo sights that Glock folks malign better than the spendy ones. The gaps are perfect they just make sense to me after countless rounds on them. I think its a good thing. The bottom is the XDM. I changed my grip after I was high and got that mediocre group while feeling the sear, so given I wasnt really trying I think it will tighten up great. Not going to touch the sights for now, still working out my grip on the XDM. The crossed out strikes were from 1066 at that the target the last mag (folks should laugh) rather than hang new ones since they were still 'new' targets. If the Smith police were there, they would have take it from me I think. I wouldn't blame them.

better senses.....pffft Sounds to close to thinking, no thanks, I already have too much money. Funny thing I was thinking as I drove home was, a 4" 610 would be a good add! FWIW, I would go with the 4.5 if you happen to run into one unless s&w does a PC version of their full size M&P10. I usually gravitate to 4" in most plastic guns, but that little bit seems to really work for auto 10's. Less recoil than than the 1066, which was initially a surprise (I am going to add a heavier recoil spring after today). I had a G29, really tried to like it, but never clicked.

Picked up a XDM 10mm a couple weeks ago ran it today with a couple other 10's. It was a good day

Time for my annual culling of the herd of accessories. All of the items pictured are NIB, purchased new by me but never used. Spares (Vortex and Sig) or plans that didnt happen(Eotech). Pics later or to seriously interested parties. Eotech 558 - $395 Vortex with pick of one mount (you pick 2" or 3" offset) - $300 Sig weapon light and laser - $50 Not interested in trades, am in Chattanooga area.