 Posts

9,318

Joined

Last visited

Days Won

84

Feedback

100%
Miscellaneous
Handgun Carry Permit
Law Enforcement
Military
Recent Profile Visitors
The recent visitors block is disabled and is not being shown to other users.
Caster's Achievements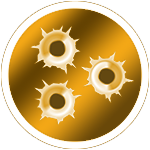 Postus Maximus (5/5)
Yeah, not that cheese on cardboard crap New York peddles. A real meal.

You can get more elaborate and complicated shapes from cast than can be machined.

When you see housing like this.....RUN the opposite direction!

Forget your gun. Leave it here. Chitcago is a liberal cess pool. I wouldn't go to Chitcago with a dozen hired professionals from Academi.

It's only for the cool kids. The rest of us don't have permission to see it.

You get that hollow grinding feeling in your gut, EVERYTHING starts to look edible. Joint, cat, Sweet Baby Ray's BBQ sauce......

Always build your own AR. Rarely are people happy with a purchased one. You buy it then change this and change that and you got more in it than if you just bought the parts you wanted in the first place.

Every 1911 on earth. Give me poly/striker fired anything over those antiquated boat anchors.

The sad part is, there's no real alternative. .

Any gunsmith can do it and any machinist worth his pay can do it. The thing you will run into besides the obvious metal finish is barrel harmonics. Removing material relives stress. I'm not saying it WILL happen but it most certainly CAN happen; You may end up with a warped barrel. That is highly unlikely but it will change the frequency that the barrel vibrates at and if you thin it out enough, with a barrel that long, you could get barrel whip. Even if none of that happens, do not be surprised if loads known to be accurate now are NOT accurate after thinning it down.

Ahm Kun Ra Ahm Kun Dei This thread shall rise again!!!

http://www.northerntool.com/shop/tools/product_200482724_200482724 Been using something about like this one for several years now. I have three. They've been pretty good. Nothing broke I couldn't fix pretty easy. I use mine more in a day's time than most of you guys will use them in a lifetime. I tried the Aluminum jacks....what a friggin' joke. They will bend on a 3/4 ton truck unless you keep them perfectly straight and scotch the wheels. I wouldn't give a plug nickel for one of them.