 Posts

12

Joined

Last visited

Feedback

100%
Profile Information
Location
Gender
Occupation
Miscellaneous
Handgun Carry Permit
Law Enforcement
Military
NRA
Carry Weapon #1
Carry Weapon #2
Owen3544's Achievements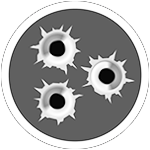 Just Getting Started (2/5)
I have an AAC SDN6-762. With AAC going under and their muzzle devices being harder to come by, I've decided to send my suppressor to ECCO and have them retrofit it with either the Q plan B and run a cherry bomb or a keymo mount. While the cost is a factor, it's roughly $250ish for them to retrofit the can, I don't plan on doing it twice. With that said, which do you guys prefer and why? Thanks for the help, I'm not quite as well versed in mounting systems as I'd like to be and I have to mail it to them by 5/18 so just doing my research to figure out what would be best. My intended uses are for an Ar and and Ak but I also shoot a ruger precision 6.5 and I want one that can be swapped around with the least amount of POI shift.

I agree with a lot of stuff, but that rank in the NG is slower than active duty is not one of them. It all depends who you know. I joined the active Army in 2009 and just made my E5 in July of 2012. My friend joined 4 months before me and will be promoted to SSG on 1 March, and is significantly overweight. It seems like it is mostly who you know, not what you know in the guard. Not to take anything away from the NG, but there are a lot of "relaxed" standards and promotions in some of the units in TN. I will reiterate "SOME," not all.

Im sure he is enjoying beers in Valhalla today. A true warrior, and the definition of an American. America lost one of her finest that day. Rock steady and rest easy Chris.

I am still active duty Army for 68 more day, but who's counting, and you wouldn't believe how many of these guys couldn't care less about what's happening to the 2nd amendment. I am from Tennesse so I grew up around guns and hunting, and what not. Most of these guys are from big cities, so the only experience with guns they have is what the Army has given them, and they are just fine with not having them as civilians when they get out.

I am a member of David's other forum tnjeeps.com and I slowly made the move over. Lucky for me I bought 4 guns, including that evil AR15, the first week of December If I was starting to get into this hobby now there is no way I could afford it.

I contacted my reps today for the first time in my life, and plan to everyday until this settles down. Also talked about 5 of my friends into doing the same.

I have never written a letter to a congressmen/representative/senator, but I will on these 2nd amendment issues, so my question is who do I write to? Where do I get their information? I am currently in the Army stationed in Germany, but my home of record in Lawrenceburg TN, if that has anything to do with whom I am to contact. I tried using google, but it just gave me random links.

Sorry fellas I got it up as soon as I saw it, but that went fast.

Use promo code 13flat for $5 shipping for orders over $99

Apparently cabelas has black pmags in stock for $17each. I ordered 15 this morning and it has estimated delivery as 16 Jan. hopefully they don't cancel on me in the next few days, but they did charge my credit card so that shows a little promise. Thought I would pass the information on. Not sure if the is the right place to do it, if not Mods please delete or move.

I just joined this forum about 2 weeks ago and I have basically been "lurking" the whole time, but there are some good points made in this thread and I thought I would add a little to it. When I was deployed last year to Afghanistan EVERYONE carried a loaded rifle and most had a grenade. We never had people shooting up "chow halls" because everyone was armed and could defend themselves. Do you think a coward would go into a school and try to shoot someone if they knew within the first 5 rounds being fired they would be on the way to their maker? Absolutely NOT. Someone that would kill a child is a lowlife piece of trash and wouldn't have the balls to be taken down like a man. This truly breaks my heart, and I pray for those children and their families.