Posts

2,052

Joined

Last visited

Days Won

14

Feedback

100%
About Snaveba

Profile Information
Location
Gender
Interests

Rocks, rock crawling, camping, shooting, bee keeping

Occupation
Miscellaneous
Handgun Carry Permit
Law Enforcement
Military
NRA
Carry Weapon #1
Carry Weapon #2
Snaveba's Achievements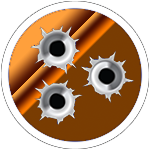 Prolific Contributor (4/5)
As is well documented, I like lever guns. I parted ways with one recently (Thanks @Rob112o) in anticipation of buying a Marlin in 44-70 or another old Winchester SRC. However, I was checking local haunts for odd ammo and such and one of them had a used Marlin Golden 39a for sale. While I was not looking to buy a 39a, it was definitely on the "list". This poor rifle was filthy. The bore looked good, so I think the PO must have cleaned it at times, but the action was filthy, as were all the nooks and crannies. Also, it had obviously been left too close to a campfire as side of the stock was charred and the butt plate was missing (it had an old ratty butt pad covering it. The rifle had a period correct Weaver V-22 rimfire scope as well. Unfortunately, the eyepiece was broken I looked it over and talked to the counter guy. It was listed at $600 but he offered to let it go at $500. I was going to wait because of some GB auctions I was bidding on, but when I checked them, I had been out bid. Fate was telling me to buy it. I figured that would have to drop another $150+ on a replacement factory stock, but the price was good. I wish I had taken before photos of how grungy the entire rifle was. I took it apart completely and cleaned up the metal parts with denatured alcohol. The stock and forend were cleaned up with denatured alcohol and acetone using 0000 steel wool to remove the grunge and old finish. The stock had been lacquered at some point and took more work. Since I was initially planning on replacing it, I was more aggressive and used some 150 and 400 grit sandpaper. I was able to remove the finish and the loose burnt wood until I got down to decent "charred" wood. Once done, I went back with several applications of Danish Oil. I think it turned out pretty nice. I actually like the look of the charred areas. I have a "new" butt plate on the way. Once I get it installed, I will see how much modification it will need to match new contour of the end of the stock. I can always replace the stock if I want to, but I like that I have saved the original stock as best as I can. Still on the hunt for a 45-70.

I picked up an early 70's Marlin Goldern 39a from my LGS (I'll post about it shortly). It came with a period Weaver V-22 rimfire scope. Unfortunately, the eyepiece was cracked. Anyone have an old Weaver scope that might have a good eyepiece?

I'm looking for a Marlin 1895 in 45-70 to complete my Marlin big bore trifecta of .375 Winchester, 444 Marlin, and 46-70 (450 Marlin doesn't count ). I'm torn between an early JM one with a longer barrel and no safety, or a newer "guide gun". Let me know what you might have collecting dust in your safe (or one well used and battle worn).

One of these days I need to get a Tisas 1911 if only because of this thread.

Went out of my comfort zone and bid (late last night) on a Remington/Marlin 1895GSBL in 45-70. I usually like to stay with the older, walnut clad, non cross bolt safety rifles. However, a guide gun is in the list. Sadly, I was out bid.

One is from the mid 70's and is already at $900 before the high buyers premium (28%). The other was on GB. It was really rough. "A gunsmith special". It needed the wood refinished and there were a couple serious spots of rust on the receiver and barrel, and it needed work on the hammer. The bore was in great shape. I dropped out at $760. The SRC I'm looking at, that sells on October 21 is rough In its own way. Just well worn on the finish.

So back to my previous question to the group (45-70 Marlin or old Winchester SRC in .30-30). Both 45-70 rifles I was bidding on went too high. Hopefully the SRC stays in my budget.

It's been a long 24 hours

Thanks for all you do to keep this community (and it IS as community) up and running.

Welcome. Where are you returning from?

I'll take #4 if it hasn't been claimed. PM on the way.

That might explain a lot.