Posts

1,266

Joined

Last visited

Days Won

3

Feedback

100%
About Snaveba

Profile Information
Location
Gender
Interests

Rocks, rock crawling, camping, shooting, bee keeping

Occupation
Miscellaneous
Handgun Carry Permit
Law Enforcement
Military
NRA
Carry Weapon #1
Carry Weapon #2
Snaveba's Achievements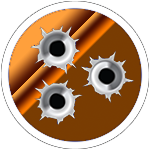 Prolific Contributor (4/5)
Forget the 9mm, I'm grabbing a bunch of $69.99 M-1 Carbines

As much as I want an Airstream, we also think about an RV. That way we can pull a built Jeep behind it to wheel out west.

An Airstream is on my wife and my bucket list. We have a hybrid travel trailer at the moment we really like. But an Airstream it what we ultimately would like to have.

Yes. I am the proud new owner.

Then: From the first cars to walking on the moon. Now: From walking on the moon to quad-copter drones flying around on Mars. From room sized computers to computers in our pockets.

Yea, I know. I need to just stick with the TGO as my social media fix.

Yes, but apparently the algorithm they use thinks I would rather watch someone pull a large chunk of earwax out of some poor schlep's ear. Honestly, where do they find these folks with skin that bad.

So am I the only person who's Instagram feed is full of close-up videos of people popping blackheads, ingrown hairs and other gross things? And why in the name of all that is good, do I keep watching them? They are like a train-wreck, you don't what to look, but you just have to. I think I need to ask my Dr. to up my meds.

I have a cheap Pinty red dot (there was a sweet deal on Amazon last year) on one AR, a Bushnell red dot on a second (also on sale with a nice rebate), and a SIG Romeo MSR with a Juliet 3 red dot magnifier on a third. All seem to work well.

https://www.hunting.be/wp-content/uploads/2020/02/Belgian-Proof-Marks.pdf

Prayers to you and your mother Moped.

Looks around a 16" barrel with mid-length gas system to me.