Posts

1,953

Joined

Last visited

Days Won

13

Feedback

100%
About Snaveba

Profile Information
Location
Gender
Interests

Rocks, rock crawling, camping, shooting, bee keeping

Occupation
Miscellaneous
Handgun Carry Permit
Law Enforcement
Military
NRA
Carry Weapon #1
Carry Weapon #2
Snaveba's Achievements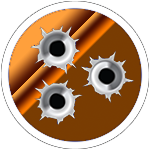 Prolific Contributor (4/5)
You know, they say you can't "turn gay". So does that mean Budlight was always gay?

Here's your sign…. https://www.nbcnews.com/news/amp/rcna87451

1

So I just regenerated the silica gel I keep in my safe. I have two containers in my safe with about 1200 total grams of silica gel (when dry). I'm not exactly sure when I last regenerated it, maybe Christmas holidays, maybe in January. Anyway, the silica gel had absorbed about 175g or 3/4 cup of water. That's a good bit of moisture kept off my guns. I probably went a little long between regeneration, but I don't think the silica gel was spent.

I do enough federal work that I couldn't smoke/ingest cannabis even in a legal state.

When I last had a BG check, I noticed the form has changed to reflect that while cannabis is legal in many state jurisdictions, it remains Federally banned.

I'm contemplating another 1/2 lb of bacon….

I just cooked a half a pound a bacon and had a bacon sandwich for dinner. Mmmmmm Good.

Weekend Bump. isn't there another lever-crazed person out there?

While not breast cancer, I am also a two time survivor of Hodgkin's Lymphoma (including high dose Chemo and a stem cell transplant). It can be a long tough road, but with prayer faith and family, you can get through this.

I will say, it's a heavy som-bitch.

I picked up my Model 81 in .35 Remington today from my FFL. I would have had it sooner, but I'm STILL waiting on a GB seller to ship my Marlin 1894 44mag. It's been 3 weeks. But I digress. The Remington is in very good condition for an 86 year old rifle. Based on the serial number all over every part, it is from 1937. I believe it was sent back to Remington in October of 41 based on the E3K date code stamped on the barrel shroud. The barrel shroud has a nice brown patina. The receiver has much of its bluing remaining. It is not marked with a "B" or "C" but there is very nice hand checkering of the stock and forearm. It has a grip cap on the pistol grip which I was usually on the D grade or higher. I wonder if the rifle was sent back to Remington in 41 to get the upgrades to the wood. it has a period Marbles peep sight and folding rear sight. I took the receiver completely apart today to give it a really good cleaning. I need to get the proper tool to disassemble the barrel. It is a well-built rifle. I can't wait to get it out to the farm to shoot. I cleaned up the furniture a bit with denatured alcohol. Like all my other rifles, I will come back with a hand rubbed linseed oil finish. Unfortunately, I could not find my small container of Winchester Stock Oil. I guess I need to buy more.