Posts

6,105

Joined

Last visited

Days Won

14

Feedback

100%
About Sam1

Profile Information
Location
Gender
Interests
Miscellaneous
Handgun Carry Permit
Law Enforcement
Military
NRA
Carry Weapon #1
Carry Weapon #2
Sam1's Achievements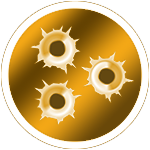 Postus Maximus (5/5)
In a similar boat right now, put in an application on quicken to compare VA and conventional loans for a new place in Vegas. Make sure to apply to multiple places. You have a 14 day to 30 day window where you can apply for multiple mortgages and it only counts as one inquiry on your credit report later. Think I have 5 in right now, and there are substantial differences between fees/points/interest rates. Do not decide based on a single company's opinion. Good thing is they all require basically the same info, so after you apply once, you already have all the documentation to send to the others. Also... if you are buying new construction, and haven't signed with a realtor, check with the construction company, sometimes they will knock 2-3% off the house for not having to pay those fees. The new stuff I was looking at in Vegas was 2% if I went through them, + 2% if I used their bank for financing. Thousands $ saved right out of the gate, just by not getting a second realtor involved.

Looks like last year the same guy wrote a blog that said Trump lies about Obama tapping his phones. Bet he wishes he could take that article down now lol.

exactly, they probably did a few hundred in damage to his bumper or whatever and he had all the evidence he needed. Plus like Triple said, you don't know why they're running. It could end very badly.

Hold judgement on this one, we haven't heard back from the body shop yet

So the guy gets rear ended, the car that hits him takes off. he gets their license plate on camera but decides to pursue anyways. Watch for results. ***langauge warning - couple of curse words loud***

Well wouldn't that be a Disability Act violation? No, the building codes only consider accomodations for the disabled person, not the service animals.

I walk so slow now, a service sloth would be the best service animal for me. Plus with the look on the sloth's face, I'd no longer be the creepy one in the room.

As much as I hate to say this, they should require some sort of registration for service animals. This "emotional support" thing is getting out of hand and causing people with an actual need for a service animal, issues.

Bodycam footage from the two officers on the ground. Can't see everything clearly, but that cop wasted no time in running up and neutralizing the situation. dang. https://www.liveleak.com/view?i=f5d_1519645023

Perspective may have been a little different from the street level, but holy moly! Not sure I would have the cojones to pop someone in the head with a shotgun when they're slinging a hostage around just inches away. It's a thermal/FLIR video from an overhead chopper, not too graphic. https://www.liveleak.com/view?i=b7a_1519440723

Set up a Google voice number. They're free and that's thats linked to my phone so calls/texts don't show my actual cell number.

I wouldn't act on it either, they can't carry guns and be damned if walmart paid me enough to interviene someone who may be packing themselves.