Posts

8,172

Joined

Last visited

Days Won

27

Feedback

100%
About E4 No More

Profile Information
Location
Gender
Occupation
Miscellaneous
Handgun Carry Permit
Law Enforcement
Military
NRA
Carry Weapon #1
Carry Weapon #2

Sig Sauer P320 Carry .357
Recent Profile Visitors
The recent visitors block is disabled and is not being shown to other users.
E4 No More's Achievements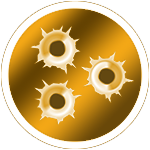 Postus Maximus (5/5)
We had a black vulture fly into the grill of my wife's Cadillac XT5 just last month. It punched a 6" hole in the grill. Cost it $2,000 for the repair next week.

I don't think it's as you think, but I'm not as familiar with Tennessee law as I was in the state that I was a cop. The fact that they took your money and never paid their supplier would make it criminal in my book; not just a non-delivery. I recommend that you contact the detectives in the Murfreesboro PD to discuss the particulars. If this happened in Nashville I wouldn't recommend this course of action as they are certainly not going to sweat it.

Having been a police officer - although, not in this state - I haven't seen any detective or prosecutor in a smaller jurisdiction that didn't act on an easy case to clear so that it padded their numbers.

I would contact a lawyer AND the police. Since they took your money under false pretenses and never paid the manufacturer then that's theft through fraud.

Semper Fi, and have an outstanding day!

Ya, I'm tired of those damned commercials.

Can anyone make a holster for a Sig P365XL Mega with the Romeo Zero sight on it? Existing holsters cannot accommodate the 1913 rail on the Mega version of the P365 pistol.

This is not correct. It is a 10mm case that is shortened and necked down to a 9mm. The pressures are too high for a .40 caliber case. It adds around 200 fps over the 9mm. There is no way I'd carry a .40 caliber handgun for self-defense.

SBR my MPX and get a can.

I have a Glock 20 in grey. I bought it as my "fun gun" as I do not particularly care for Glocks, (I get Glock finger pretty easily). I wanted it just because. I make my own loads and love the blast over my .357 Sig and 9mm Sigs. I am not a hunter, but I can hunt with it should I get a wild hair up my ass. I had the Glock 29, but I have 3XL hands and didn't like it so I gave it to my son.

I have pulled the trigger on one of these through Sportsmen's Warehouse for $749.99. It should be at the store before the 29th. Happy birthday to me.