Posts

8,097

Joined

Last visited

Days Won

27

Feedback

100%
About E4 No More

Profile Information
Location
Gender
Occupation
Miscellaneous
Handgun Carry Permit
Law Enforcement
Military
NRA
Carry Weapon #1

Sig Sauer P320 Carry .357

Carry Weapon #2
Recent Profile Visitors
The recent visitors block is disabled and is not being shown to other users.
E4 No More's Achievements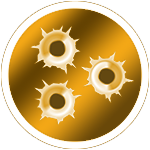 Postus Maximus (5/5)
We had a travel trailer with 2 slides for a couple of years and traded it in for a 5th wheel with 3 slides. Setting up a 5th wheel is a lot easier on an old body than a travel trailer - particularly a 5th wheel with auto-level. I do like the Airstreams but feel they are over-priced. They even have an electric model that parks itself.

Strippers are secondary? You need to work on your priorities.

They were originally going to build in Murfreesboro, but they're building a really nice business center right next to I-24, so it makes some sense to put it there too; however, there will be some less than desirables coming over there from the hood.

This is so very true. I read a while back that the guy with the highest recorded I.Q. rating, (much higher than Hawking and Einstein's predicted scoring), did not go to college, and was really a layabout.

I can relate. I mostly hate drivers who drive 10 to 15 MPH UNDER the speed limit where no passing is allowed. They seem to do it a lot on Hwy 96.

Damn, talk about similarities. My wife and I are the same way. We discuss major purchases together to agree. The only thing she's checked me on was I was literally 5 minutes from the Harley Davidson stealership when she finally told me that she didn't want me to buy a motorcycle. I got really pissed about her not telling me her true feelings up front as I value complete honesty between us both. I called the dealership and simply cancelled the purchase. By the time that I got back home I calmed down enough to realize that she witnessed me nearly dying at Beech Bend's 1/4 mile drag strip in my GT500 just a few years before, and the worry she'd have about me on a V-rod on the city streets was immensely greater. Not that she didn't trust me, she didn't trust the other drivers on the street. After my Id, (a Freudian reference), got use to the idea of not having the motorcycle I was glad that I didn't buy it. I had a motorcycle while in the Marine Corps stationed in Kommiefornia where motorcycles are ubiquitous, but here the car and truck drivers do not look for motorcycles very well because they are not ubiquitous.

"...those desiccated chickpeas you call testicles that she keeps in a pouch around her neck might get crushed when you strain that short leash." That's the best thing that I have read in weeks.

I've done this with the model 29 that I had. I had given it to my FIL to keep around the house for self-defense and had basically 40 cal loads in 10MM casings.

I've owned both the G20 and G29, and as far as I was concerned the only difference in the two is my 3XL hands didn't like the G29, so I gave it to my son. I reload and shoot some pretty hot loads through both without any spring replacement. I did install Ghost trigger systems in both for just a better trigger.

I thought The A-minus Team

Unfortunately, organizations such as BATF and EPA can change regulations on a whim; not laws.

Nice guitar. I wish that you would have reached out to me as I probably could have saved you some cheese with her employee discount.