Posts

8,217

Joined

Last visited

Days Won

27

Feedback

100%
About E4 No More

Profile Information
Location
Gender
Occupation
Miscellaneous
Handgun Carry Permit
Law Enforcement
Military
NRA
Carry Weapon #1
Carry Weapon #2

Sig Sauer P320 Carry .357
Recent Profile Visitors
The recent visitors block is disabled and is not being shown to other users.
E4 No More's Achievements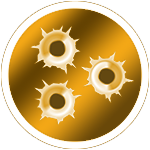 Postus Maximus (5/5)
FJB and his gun-grabbing friends!

I'd be a hard pass on that, but I have a console safe in my truck. I rarely use it as it's a little slow to access. Basically, I use it only when I'm in a communist state like Illinois where you can't carry outside your vehicle and I need to stop for whatever reason. I try to plan my trips to avoid it.

I am so glad that I didn't have any drink in my mouth when I read this!

The very reason why my wife refuses to consider a semi-auto. She insists on a revolver.

@jeff43 It's a line from the movie, True Lies: "And she's got the most incredible body too and a pair of titties that make you wanna stand up and beg for buttermilk."

Odd, I suddenly have a hankering for buttermilk.

I thought the same - strictly from the title. I don't think their claws would do well in a trigger guard.

This wouldn't happen with a VW Beetle.

As a former police officer, I NEVER worried about losing my job, or even a suspension - from having a negligent discharge. Y'all seem to think that cops are highly trained with weapons. That is far from the truth. Most cops ONLY shoot during qualifications. Does that standard suck? Yes, but it's a reality.

If it's genuine then I have no problem with it. From many I get the impression that it's just lip service. Why was no one thanking me for my service in the 80's? Because it didn't become a "thing" until the 2000's.

Mine - accompanied by my avatar - is pretty much self-explanatory. I switched so that I could anonymize my digital footprint further. I have a pretty much so "useless" Master degree in Cybersecurity, but it did clue me in on what's probable as far as being hacked. It also was demonstrated when we sued a furniture manufacturer, (an NDA prevents me from saying which manufacturer), over an injury sustained by my wife. They were able to get into her Facebook postings even though she had it set to "private", and thought they were safe...not! It didn't damage our case, but it was a shocker.

That guy is as "out there" as his hair style.

For a rom-com, that movie was hilarious!