 Posts

329

Joined

Last visited

Feedback

100%
About derf

Profile Information
Location
Gender
Occupation
Miscellaneous
Handgun Carry Permit
Law Enforcement
Military
NRA
Carry Weapon #1
Carry Weapon #2
Recent Profile Visitors
The recent visitors block is disabled and is not being shown to other users.
derf's Achievements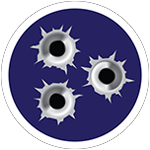 Established Contributor (3/5)
Looks absolutely delicious to me. These youngins don't know what they're missing.

Oh hell yes. I've killed a truck load of deer with my Ruger Blackhawk in .44 mag. It's a lot easier than toten a rifle.

Pawpaw's Remington 550-1 in .22. I was 14, I'm now 65. It's still shoots great and looks like new.

You can't fix stupid. Maybe they thought it was a concealed 2" assault knife. OMG!

You got lucky. You pulled the trigger on a grenade. I would bet good money that the previous round never made it out of the barrel. The next round made it out of the barrel with the previous round. That's a ton of pressure and the gun gods were looking after you. I've shot Savage rifles for over 30 years and can tell you from experience they use to be ugly but they have always been built like a tank. Never, never, never fire a gun after you hear a light report in a shot. It normally means that the barrel is obstructed. im thankful that no one was injured.

Get rid of the surface rust by using a carpenter's pencil. Your gonna use the carbon end to gently rub the surface rust away. Wipe it down, oil it and love it. An old gunsmith and lifetime friend of mine showed me this years ago. You ain't going for perfect cause that would just ruin it. The patina on the receiver is probably due to it's owner carrying it for many years. I have my grandfathers and wouldn't reblue it or refinish the stocks for the world. Beautiful specimen by the way. Let us know how it works out for you.

I love my .22's with walnut and blue. Now go light some matches.

Just a little purdeyer than mine. Great price, I wouldn't take that for mine. Sombodies gonna get a hell of a piece of AMERICAN History. If only they could talk.

I've traded with SMG1 and everything has been like new. GLWS

Questions are to be used against you or stroke someone's ego. Let us know what's going on and record everything.

It ain't just you. There are few true craftsman left. I turned wrenches or thought mechanics how to turn wrenches for over 30 years. If any of them had shown up to work without their own tools, we just sent them packing. We used to be the strongest nation in the world but we are becoming a worldwide joke.