 Posts

386

Joined

Last visited

Feedback

100%
About derf

Profile Information
Location
Gender
Occupation
Miscellaneous
Handgun Carry Permit
Law Enforcement
Military
NRA
Carry Weapon #1
Carry Weapon #2
Recent Profile Visitors
The recent visitors block is disabled and is not being shown to other users.
derf's Achievements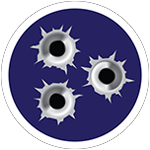 Established Contributor (3/5)
I'm no 1911 expert but the NM in the serial number may stand for National Match. In that case it wouldn't be a standard mil-spec. I'm sure someone will jump in on this.

I've bought these before at tractor supply and Walmart mounted on white wagon wheels for around $80 each new.

Nope. But she is from Arkansas and the best thing to come out of Arkansas is I-40.

He's gotta be related to my Ex. She would make him look civil. Satan once asked me why I wasn't afraid of him. I simply told him that I had been married to his sister.

OK. I,getting weak. PM sent

Somebody PLEASE buy this before I convince myself that I need it too.

I have this same rifle in .270. I wouldn't take twice what you're asking for yours. GLWS

My son and brother both live in Anchorage. They say almost everyone there Carries a 10mm high capacity Glock. I carry a .22 and make sure I'm not alone. Any trouble pops up I simply shoot who I'm with in the leg and walk away slowly.

I've been shooting the same Sig P220 for over 30 years. When crimson trace came out with a grip I put one on. I fine tuned on it for a while. To this day, if you can steady the pistol, the 45 bullet will absolutely punch out the red dot. Do they work, yes. I can shoot mine without really sighting it. Just point the laser and squeeze the trigger.

Is your buffer tube commercial or military in size. There is a slight difference. Have several and if I can find one that works for you, I'll mail it to you.

I've got a guy but he's here in Collierville. There's gotta be someone around you. That piece of history deserves to live again.

Would make a nice platform for engraving and rebluing.

Wow. If you set up a meet and didn't show, like cattle baron says, I think the moderators of this sight should wish you well and discontinue your 0-0-0 account. You stating you have a happy buyer is simply a slap in the face. Maybe a fuller explanation might give us some relief.

I've got one but it hurts my back to shoot it. Every time I pull the trigger I have to pick it up off the ground. I've carried this thing for years. Good luck with your search

My younger sister called me Fred Sanford because I was always trading something, guns, boats, cars, etc. She took Fred and spelled it backwards to call me Derf instead. She has called me this for 30+ years now.