 Posts

220

Joined

Last visited

Days Won

1

Feedback

100%
About Wdodd

Profile Information
Location
Gender
Occupation
Miscellaneous
Handgun Carry Permit
Law Enforcement
Military
NRA
Carry Weapon #1
Carry Weapon #2
Wdodd's Achievements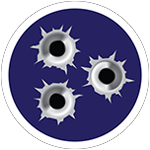 Established Contributor (3/5)
I have bought a few boxes from them and fire'em without any problems.

SCOPE IS SPOKEN FOR — NO LONGER AVAILABLE Russian IZH-AXION red scope imported by EEA for sale or trade, Side mounted top scope mounted on a SAR-1 came on a trade. it is NOT fully operational as the red dot scope's On-Off button does not work properly …. It stays on with the 2 AA batteries installed. Maybe you are capable of getting it to work properly, but I dare not try. have no idea of true value, so asking $100 (includes shipping cost if not FTF in Wilson County area, or trade for ammo … 7.62x39, 45ACP, 45LC,9mm. will accept check from TGO members with at least 5 positive ratings … otherwise USPS Money Order if shipped.

Anyone have a Russian IZH-AXION on your AK? If so, I would really like to ask you a couple of questions off-line. Please contact me by PM or text at 615-489-7510. Thanks, Wayne

Many thanks y'all for your input ……. I really appreciate your responses. And HAPPY NEW YEAR to all.

Anyone have one of these? Looking for some trustworthy feedback as I have read they are a pain to shoot? thanks, Wayne

check out Gene Carman"s local (Hartsville, TN) Christmas Online Auction. I believe there is a NIB Henry (Golden) in 357 …. Good luck! [ am not associated with the Auction Company in any way …. Just providing info.

SKS's are so interesting AND dependable! coupleof friends and yours truly were shooting at our homemade range at my brother's farm. later he asked, what 2 calibers were you guys shooting? all we shot were SKS's but the Yugo sounded to him much louder and different and he was close to a quarter mile away!

Dang, as much as this Vandy fan hates to admit it, I really anticipate Georgia"s defense not being able to contain TN"s offense, Planning to "Anchor Down" and watch that one!!

I will take'em all. PM incoming.

Anyone on the forum have a 1850 era BP Cape gun? If so, please send me a PM with your contact info if you would like to share info. Thanks.