 Posts

207

Joined

Last visited

Days Won

1

Feedback

100%
About Wdodd

Profile Information
Location
Gender
Occupation
Miscellaneous
Handgun Carry Permit
Law Enforcement
Military
NRA
Carry Weapon #1
Carry Weapon #2
Wdodd's Achievements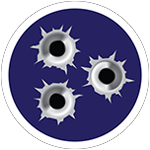 Established Contributor (3/5)
Now there are Country-Bubbas and the are Cityfied-Bubbas ....... this definitely did NOT come from the Country side. GEEZ!!!

Anyone interested in selling (or possibly trading)? Thanks.

Another "ghost" gun the Feds are yanking about!!

Couple of cents worth from an old geezer .......... I, for one, truly appreciate the efforts of Worriedman and others like him. Without such efforts, there would be NO Carry Permits nor Civil Immunity in our state. We do not gain anything, nor do we protect our Constitutional Rights by sitting on our butts and remaining silent while hoping that someone else will get the job done! It just does not work that way!! We each have our individual beliefs, our own personal views, and our own priorities on which we focus and to which we devote our time. Want to make a difference? Then do nothing. Want to try to make a POSITIVE difference, then do SOMETHING!!! I admire a man who actively stands up for what he believes ...... even if I personally think he is dead wrong. Off the ole soapbox now.

Hey Jackalope ...... Let's see a picture or two of your Ural.

Thanks for your response!

Thank you. Yes, I have seen quite a few for sale, but a number of sellers plainly/honestly state ... "many buyers have reported/experienced fit problems with Romanian pistols". Was hoping to gain wisdom from someone with previous experience as this is my first venture into the world of 7.62x25. Thanks again!

Anyone on the forum have a Romanian TTC and have purchased an after-market mag? if so, please send a PM ..... I would like to seek your knowledge. Many thanks!

Looks as though the driver had a tense moment.

Great job!! Appreciate your fine efforts.

Anyone have a spare (or two) after-market/reproduction P08 mags for sale or trade? Anyone have personal experience with any specific after-market brands? Appreciate your help!

If push came to shove, the last pistols I would let go would be the SR9 and SR45...... the SR series is certainly not for everyone, but they fit me perfectly. And with that many rounds, i figure I could kinda/sorta hit whatever needed to be hit. As a side note, when Ruger discontinued the SRs, I bought a few more rather cheaply on the used market. My wife, God rest her soul, would ask ... "How many of those things do you need"? Guess y'all know what my answer was!

Stopped by Sportsman's in Murfreesboro this afternoon and left with a few boxes of .22 Shorts @ $4.89 per box. Could hardly believe that price!!