Posts

4,124

Joined

Days Won

11

Feedback

100%
Profile Information
Location
Gender
Interests
Miscellaneous
Handgun Carry Permit
Law Enforcement
Military
NRA
Carry Weapon #1
Carry Weapon #2
Recent Profile Visitors
The recent visitors block is disabled and is not being shown to other users.
K191145's Achievements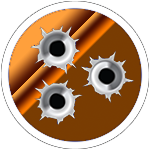 Prolific Contributor (4/5)
They will know soon enough if she was abused, then they will report the additional charges if she was. I do think you may be right about the rest of her family. Thumbs up to the property owners who found them.

Most of the time they have a problem that cost too much to fix for a window unit, then again it could be a simple fix like a capacitor not allowing the compressor to start, without someone looking at it it's almost impossible to tell. If you ever have an old R-22 unit that has a freon leak, several years old then you might as well toss it, find someone who recycles metal, they would love to have it. R-22 is like liquid gold now.

Buying the bikini and makeup is somewhat suspicious isn't it? That's not exactly what you would buy for an 8 year old girl. There's not any swimming pools around and sorry if i'm old fashion but lipstick and makeup are not for little kids.

You know they will lock that creep up away from the general population.

Looks like somebody has some money problems they are trying to fix. Thing is, there's someone out there who will pay big money for it, there's always a few. Just saw this on the news, you know the media will eat this up. Owned one Kel Tec many years ago when they first came out, the little .32acp. Please don't ask why, I sold it shortly after to a local LEO to put in an ankle holster for a backup. They seem fragile to me and they don't have a good reputation and I have no desire to own another of any model or caliber.

I have some good hide away places that no run of the mill thief would find, not fire protected though.

Anyone who beats an elderly person with a crowbar doesn't deserve to live as far as i'm concerned. This is what we are faced with these days, scum that will kill you for your stuff without any care whatsoever. Don't give them any chance, they force their way into your home they deserve no chance, assume they are there to kill you so kill them first.

Every other day someone on Facebook brags about their bicycle or running marathon they do or about to do, post the mileage and route although not too many people really care that much, just hit like to be polite. Here's my Facebook marathon for the day. [URL=http://smg.photobucket.com/user/JMH42/media/Marathon_zpsw55idqpa.jpg.html][/URL]

20

If my neighbor did that and if I didn't live in the city limits I would tell him sorry, i'll tell my son not to fire his "bullet" air gun anymore. Then after he went back into his house I would bump fire a 30 round mag from my MAK 90 into a tree. :) NAA, I would just laugh at him and tell him to get a life but it's a fun thought anyway. I got this thing about de-pressurizing old aerosol cans with my Crossman pump with the $10 Tasco scope. "WARNING" Do not shoot one of those "Foam A Fill" cans too close to the house, it makes your siding look like it has pimples. :doh:

I'm not worrying about it, I know they're full of it. Been waiting for 16 years for Alec Baldwin to leave after he said he would if Bush won.

Okay that did it for me, i'm voting for Trump. :clap: Of course they're lying sacks of feces.

BINGO. Chiefs always claim they speak for all LEO's, and it's not likely a LEO will challenge the Chief if he/she wants to keep their job. Many Chiefs are just politicians and will follow the script the current Mayor writes for them. I always said Surpas had a string on his back so Bredesen and Dean could make his mouth move while they said what they wanted him to say. Now, there's some exceptions like the Chief of Detroit.

Sounds like a good time to petition a recall vote. Does Georgia have that option? Also write your state reps, tell them if they want your vote to start opposing the Governor on issues he wants, make him angry, embarrass him, it's politics so get down and dirty. We all know that works better than being civil. BTW, spent a lot of time in Georgia, Benning and Stewart in the past, have an aunt and 2 cousins who reside in Georgia, Savannah.

That's what I was thinking that you can't get a tight bolt lock on a pump as you can a bolt action and could affect accuracy. Of course a shotgun is not as critical as a rifle. Heck I really don't know for sure, i'm no gunsmith. The pump action would be faster to manipulate and you wouldn't have to remove your hand off the grip.