Posts

9,842

Joined

Last visited

Days Won

201

Feedback

100%
About Chucktshoes

Profile Information
Location

In the sticks, out west, near the river

Gender
Interests
Occupation
Miscellaneous
Handgun Carry Permit
Law Enforcement
Military
NRA
Carry Weapon #1
Carry Weapon #2
Chucktshoes's Achievements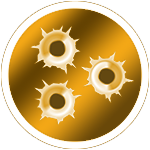 Postus Maximus (5/5)
1
Community Answers
Pretrips ain't just for big trucks y'all.

I believe it was an old one.

I imagine they'll find that suit a bit more difficult. The current owners of the the BM brand have nothing to do with that model's production or advertising. They'll be going after a defunct entity.

Another option is to yank the battery and have your buddy run you to the Autozone and have it tested/buy a new one. Then afterwards run back by to get your alternator checked. But I'm gonna guess it's the battery, especially if you don't remember the last time you got one or if it's the OEM and you've had the vehicle more than a few years.

https://www.instagram.com/p/CdqUGLbrdfm/?igshid=YmMyMTA2M2Y= What'd I tell ya.

Just because someone isn't stable, doesn't mean that there isn't something to be learned from the writings or words of those who commit heinous acts. Even if it is just to familiarize yourself with the dangerous rhetoric to be aware of it in others. I haven't read the whole manifesto yet, but I'm working my way through it. That said, sometimes the unstable may act in ways that are wrong, but be essentially correct in their ideas. (Not say that's the case here at all.) Ted Kaczynski is a prime example of that. I will not endorse his campaign of mail bombings in any way, but read "Industrial Society and it's Future" and tell me that Kaczynski didn't have it pegged correctly.

The gear section seems like a gun grabber wish list. It's all the things they want to get rid of.

With rulings such as Bruen coming down the line, i suspect that attempting to go after guns won't gain much steam. Now if the reports I am reading are accurate, the security officer shot at the dickhead and hit his body armor. Then was fatally shot himself. If that is correct, then I expect body armor to be on the radar of "we must do something." Not to be too tinfoilhat, but holy crap does this manifesto read like a gun grabber wish list in the pages and pages of gear talk. Along with the fact that the FBI has a history of targeting neuro-divergent folks for its "investigations" and well, I wonder if there isn't an agent somewhere crapping his pants about things getting out of hand and attempting to cover up his fingerprints.

My recommendation would be Keymo. With its wider adoption in the industry you will have a much lower likelihood of experiencing the same sort of issue you are having now in the future. it will also give you greater choices of cans should you decide to acquire more.

It was actually mine, but I decided not to get it as I was more interested in getting my hands on one of the Girsan models that had a rail. It was announced while I was waiting for the SA-35 to arrive.

Not sure where you were going with the original post, but as far as the direction this post is pointed, all I can say is "Don't". Not commenting one way or another about the details, we just don't talk general politics here. If it is directly related to 2A legislation then we are about that. R vs D vs (?), not wanted.

@Grayfox54Glad you made the trip and got it. Though I've since moved to Jackson, Cypress Creek is still my LGS of choice. Best way I can describe it is a locally owned Bass Pro/Cabela's. Love that place.

Cleaned up the tangential posts that were well meaning, but ultimately unnecessary. Thanks to all for the vigilance (but next time use the report button!), and apologies to OP for the distractions. GLWS!

They must be long overdue at my door. I've been shttalking him for years.

He was charged with murder in Idaho, but the feds stepped in and prevented prosecution. Bastards.