Posts

10,724

Joined

Last visited

Days Won

243

Feedback

100%
About Chucktshoes

Profile Information
Location

Somewhere munching black pills

Gender
Interests
Occupation
Miscellaneous
Handgun Carry Permit
Law Enforcement
Military
NRA
Carry Weapon #1
Carry Weapon #2
Chucktshoes's Achievements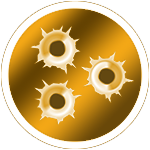 Postus Maximus (5/5)
1
Community Answers
This is a general warning to multiple parties here. Not specifically directed at you. So to anyone reading this thread, if you read that guidance and think it may be directed at you, it is. If you think it is only directed at you, it ain't.

Hey y'all! Let's try and stay attacking topics and ideas instead of each other.

Whether the laws are new or previously existing, they must all be judged by the same standards of constitutionality and respect for the individual's rights. I have a position based on principles. It's not based utilitarian ideas of how I think undesirables should be best controlled.

You're obviously not seeing the same video clips I am. The reasoning you're using however is the same reasoning Brady and Everytown use for the laws they want. "If we don't make a law against _______, then bad people will take advantage of a right and do bad things." So if I understand you correctly, the position you're advocating here isn't disagreeing with folks like Bloomberg and Shannon Watts on principle. It's merely quibbling over the details.

There are other societal enforcement mechanisms, then the law/violence. Just because we don't believe something should be a crime, doesn't mean that we think it is something people should do. Shame, condemnation, and exclusion from community are all reasonable methods of ensuring that respect for societal norms is maintained. Do I think it should be illegal to carry a loaded long arm on one's person? Absolutely not. Do I want people just wandering around with the rifles on their back? No. I don't think that's good either.

Yeah, I totally didn't mean to buy such a honking big ass bag. I'm not planning on filling it with more gear, I just wanted it to safely hold my laptop and the gear I currently have as I generally take them on the road with me. So sturdy and well padded was what I was going for and when I was picking it out it was a case of lured into the bigger size by a small amount of extra cost not realizing that it was quite so effing yuuuuge. Still might see if my gimbal will fit as the bag serves more of a permanent gear home than anything.

It's dead, but it's not so dead that it cannot return again it just cannot return in its current format. It wasn't ruled illegal on constitutional grounds, but because it did not follow the law with regards to the manner in which rules must be promulgated by statute. Because the final rule was so much different than the proposed rule they were supposed to start over from the beginning.

So I got the bag in yesterday, and I think I wildly overbought. There's enough leftover room in here that I think I can even get my gimbal to fit. Thanks again @TripleGGG.

The board of directors is massively large with staggered elections for the purpose of insulating WLP's ability to treat the NRA coffers as his personal piggy bank. It's all but impossible to take the board and elect enough opponents of the current state of things to oust WLP. It's the reason some of the orgs we do support because they do the real work even exist. Reformers from inside the NRA who recognized the futility and left to start orgs to do more than rip off donors.

I ended up going with a Ruggard bag from B&H. $130 all in was not too terrible. If it is halfway decent, it'll do what I need it to do.

Yeah, that's a really nice bag and what I'd be looking for if the funds were there. That's like an HK and I've rolling with Taurus money.

Soooo I've got about the crappiest bag on the planet to tote my gear around in. I desperately need something better and don't have a lot of money to spend $3-400 on a bag. I'm looking for budget options to be able to carry my Sony a7III, 4 lenses, flash, MacBook Air and assorted bits. Any recommendations?