Posts

3,427

Joined

Last visited

Days Won

8

Feedback

100%
About deerslayer

Recent Profile Visitors
The recent visitors block is disabled and is not being shown to other users.
deerslayer's Achievements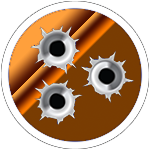 Prolific Contributor (4/5)
I used to be a delivery driver and had a psychic on my route, but she never got anything. One day she finally did, but she was closed. I came back the next day and she had left a note on her door that said, "Please come back tomorrow and call me 15 minutes before you get here." My smartass DNA came out and I wrote on her note, "You call me 15 minutes before I get here." She came and picked up her package the next day and I never saw her. I always wondered if she got a laugh out of it or put some kind of voodoo curse on me.

I was referring to police and non-police related cases. It's now pretty much impossible for any of them to get an impartial jury. Steve Farese may take their cases pro-bono because sometimes, that's just how he rolls.

Yes and the Ballins are Olympic gold medalists at muddying the water (which is their job). I also wonder how these high-power defenses are funded (not just in this case).

A new gun is never a bad thing but he had better watch his back - $790 for a new Montefeltro is THEFT lol

I was wondering the same thing. CJ Davis said there was no probable cause to stop him - wouldn't dash cams confirm or repudiate this? I guess they saved that for the inevitable courtroom karate. It looks like one of the arrested has hired Blake Ballin. I figured Farese and/or a Ballin would show up. Gonna be interesting.

A day late and a dollar short and due to Bill Lee, not the city council. I still suspect Shelby County residents and especially Memphians are given preference.

Some things are more important than improving hiring practices. https://wreg.com/news/memphis-city-council-overrides-mayors-veto-keeps-police-residency-referendum-off-ballots/

I read 2001 somewhere, but that could have been a typo.

SCORPION was supposedly created in 2001.

I agree and don't want to engage in spreading rumors, but Davis' statement is baffling.

If it is the case and this is not what it seems and Davis and Mulroy know and are worried about imminent riots, they need to have a press conference quick, fast, and in a hurry.

I heard that too from a friend and figured it was a BS rumor and refused to mention it. Now I wonder.

The police chief announced that there was no evidence of probable cause for a traffic stop. What the hell does that mean? Why would the police chief say that? Why would she say it out loud? Why did they stop him? What exactly do we have here? Is this something other than straightforward police brutality? Did Nichols and one or more of the officers already know each other? Her statement definitely makes me wonder what exactly the hell happened and why.

Is he using steel shot? Try some bismuth. I've heard many a duck hunter complain about steel no matter what ga they were shooting. A friend hunts ducks with nothing but 20 ga and uses these: https://bossshotshells.com/shotshells/bismuth/ He said they hit like a truck compared to steel shot. They are kinda pricey, but he says he only gets to go twice a year, so he might as well make his shots count.

Or he might get away. MPD has a fairly strict no pursuit policy and the bad guys are well aware. If MPD chases someone in a car (assuming they follow their own rules), they probably have a good reason. It's not even clear (or at least I haven't read) whether he didn't stop, stopped and decided to leave in his car, ran away on foot, or some combination. If it turns out that he was one of those fine citizens who, in the last two years, has decided it's ok to shut down streets at gunpoint, get 3" from other cars while changing lanes at 125mph on I-240, or do the hit-and-run routine and he finally got caught, I will have less sympathy for him. But I won't judge him or the cops until I see some facts and evidence.