Posts

3,163

Joined

Last visited

Days Won

4

Feedback

100%
About deerslayer

Recent Profile Visitors
The recent visitors block is disabled and is not being shown to other users.
deerslayer's Achievements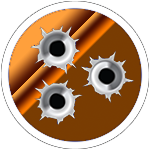 Prolific Contributor (4/5)
Not this guy… https://www.blackbulletsinternational.com/

Sounds familiar. I think the only time I've watched TV this year was when I watched the Masters on Sunday. I have a friend who works four days a week, has no kids, and sends me Instagram stuff all the time, but says he doesn't have time to do XYZ

What is this Instagram you speak of?

I think you are right. We always hear "this will go away" but I'm not sure this time, at least for handloaders. I have passed up several opportunities to buy primers for $70-90/1000, but I (so far) am not as desperate as some.

Pre covid/BLM/defund $23/1000 for Winchester at Sportsmans Warehouse.

I don't know man, now we have people getting up and walking out during orientation on day one. They are never very old. This is a new experience for me.

I would experiment with seating depth using the plunk and spin method. Load a dummy round and insert it into your gun's chamber. Seat it incrementally deeper until it drops in and spins freely without scratching the rifling. Some chambers are shorter than others. Glocks always had long, roomy chambers until gen 5 came out. Gen 5 chambers are shorter and ammo for them needs a shorter OAL. Same for many CZs. 1.125-1.130 is where I load most 124/125 ammo, but I had to go down to 1.115 for my gen 5 17 and that was with a Black Bullets International 125, which is a little "pointier" than most 125s. A regular round nose probably would have needed to be even shorter. Some CZ folks talk about 1.05-1.10. These shorter OALs are pretty issue-free with most 125s, but can become problematic with heavier (and therefore longer) bullets.

I routinely work with people half my age. Some of them are fine, productive employees, but the work ethic of the average 25 year old is a couple steps below other generations. Probably every generation said something to the effect of "these kids don't have what it takes" but many young folks nowadays don't even want to have what it takes. I don't feel like I got my butt kicked, but I've worked all kinds of blue collar jobs and wanted my own money without help. That mindset is now nonexistent. Not only do younger people often expect help, some thrive on feeling like a victim. On the other hand, I see and hear young folks getting bashed about not being willing to do the career type jobs that others have done for years. One reason may be because the job isn't as lucrative. Sure, it may pay the same or more than what it used to, but now there are fewer benefits, no bonuses the old heads used to get, no retirement, etc. Pensions are going away in the private sector and still only exist mainly in government or union jobs. So I can't blame some millennials or gen Zs not wanting to work stupid hours that older folks used to or be faithful to a company only to get less in return.

What kind of gun are you shooting these in?

Triumph visits the premiere of Attack of the Clones. Worth the watch

Yep been salary since 2008 and I don't ever want to do it again unless nobody has my phone number.

Ya'll replace him yet lol?

Wow. What I would for 125/4 days with no work phone.

I have no interest in working more than the 50 or so I work now. In my younger days, I worked all I could, but I was single and wasn't raising a kid. I'd rather watch her sports or help with homework or just be a father than work all night. On the other hand, I was recently talking to a captain at a security company that recently started paying guards more. Several applicants have told her they can't get paid that much because they will lose welfare benefits. That is fundamentally wrong. A doctor who works where my wife does recently quit her $165k/four 10 hour days job because 10 hours was just too much (not because of the money). I guess I was an idiot for working five 12+ hr days for less than half that not too long ago. I wouldn't know how to act with a three day weekend every week.