Posts

3,552

Joined

Last visited

Days Won

8

Feedback

100%
About deerslayer

Recent Profile Visitors
The recent visitors block is disabled and is not being shown to other users.
deerslayer's Achievements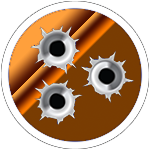 Prolific Contributor (4/5)
Tennessee had a DB in the 90s named Raymond Austin. He was pretty good, but at a game vs Ole Miss, two drunk UT fans called him every name in the book the entire game. I don't know if Raymond Austin ran over their dog or something, but they definitely didn't like him.

How much did the new battery pack cost?

I vote 49. It has the least vertical stringing and I bet the chrono reveals that is also has the lowest SD.

Same here. The offensive linemen may be able to pull it off, but I'm 5'10/185 and if I pocket carry a double stack, somebody may think I'm really excited to see them. I'm not a pocket gun fan, but I had rotator cuff surgery three months ago and struggled to button my pants for a month and a half and it was basically impossible with my usual IWB rig. The 43 came in real handy and earned another year in the safe.

Could? You're talking about the same gene pool that elected Mulroy.

It gives a seller some assurance that the buyer is not a criminal.

Exactly. Maybe stiffer sentences help and maybe they don't but they are irrelevant if nobody gets arrested/convicted/sentenced. Shelby County elected a "progressive" DA last November and we are already feeling the predictable effects. Low/no bail, we aren't going after XYZ crimes, the police are to blame, we are going to stop disproportionately incarcerating certain groups even though they disproportionately commit crimes, criminals need to stay in juvenile court until age 25, etc. were going to improve life for everyone, or so the enlightened woketards told us. Meanwhile thugs are shutting down streets to do donuts and drag race while hanging out their car windows with rifles and daring anyone to try to drive through. Elections have consequences. https://wreg.com/news/local/new-stats-show-disturbing-rise-in-crime-across-the-board-this-year/ https://www.actionnews5.com/2023/04/11/watch-reckless-drivers-block-traffic-while-doing-donuts-hanging-out-windows-with-guns/?outputType=amp

No idea, but I haven't had cable in 10 or 12 years and rarely turn on a TV.

I'm not a Carlson follower and have no idea if he is a racist (he probably is because well, everybody is nowadays), but I doubt he would get along with the Russians. I would enjoy seeing him host the View, however.

As long as they're not allowed to medicate on 240. I'm stinking sick and tired of that smell.

Meth, coke, LSD, heroine, etc. are and are now decriminalized. The results haven't reflected what we're always told will happen if only we legalize everything.

Strange how overdose deaths in Oregon increased 40% after they legalized hard drugs.

April has always been my favorite time to visit the park. Fall-like weather with half the crowd. Always check the car show schedule though.