Posts

4,201

Joined

Last visited

Days Won

15

Feedback

100%
About leroy

Miscellaneous
Handgun Carry Permit
Law Enforcement
Recent Profile Visitors
The recent visitors block is disabled and is not being shown to other users.
leroy's Achievements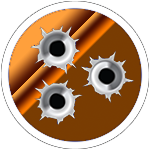 Prolific Contributor (4/5)
2
Community Answers
Looks fabulous..! Great job... leroy....

Prayers goin up Brother...

Get yourself a set of Cimmaron or Uberti 36 navies. Get some real black powder n balls... Learn how they work n shoot em a bunch. Ya will then know for certain why the Colt is great. If ya don't like the cap n ball thing, head to the nearest Bud's Gun Shop n pick up a Cimmaron SAA. They can't be beat for the money spent. leroy.

Buy without hesitation... These pistolas are a cut above a Glock. GLWS... Wish I had an extra dollar or two and you wuz closer Brother. leroy....

What Mista FUJIMO said ..! I used ta hip pocket carry a commander length 1911 in mine. A baby Glock just disappears in a good pair of overalls... leroy....

Nothin prettier than Fontana Brother. It looks a lot like Norris, only steeper n more remote. Ain't sure about the fishing. Hiwassee looks a lot like Fontana as well... leroy...

Doug Turnbull Restorations... None better. leroy....

1

Analog... Got bad news for ya Brother... The diesel fuel or vinegar based stuff won't kill woody plants like brush n small trees. Our guys used ta spray em with 2 4 5 T... Nasty stuff. I ain't sure ya can get it anymore, even with the herbicide/poison training. The vinegar based stuff will kill weeds, nothing more... leroy...

I believe we are in a cold war everywhere. The blue inner cities and blue states have been fighting it since the Obama years. Here's hopin it stays cold here in Tennessee. I fear it won't, however... SIGH. leroy

These evil monsters are trying to stir up sympathy in urban areas of Nashville,and Chattanooga by making the legislators look small and cowardly, and their cause look noble. They are banking on the governor keeping a leash on the THP. I think it's a bad gamble... leroy...

Sounds like a bad idea to me... I'ma thinkin " armed security " outside or inside the state grounds is " vigilantism ". The THP has guns too, ya know... watchin leroy...

Please check your IM inbox Brother... leroy...

I tend to agree here. This child who did this crime was insane. Coherent statements from insane folks are very rare. Let the murdered rest, those affected be respected, and the " notoriety " of this calamity be minimized. I'ma thinkin it's kindest thing ya can do... Leroy...

The salt, vinegar, Dawn mix is very akin to what lotsa railroad ROW contractors use for ROW weed spraying. They use glacial acetic acid in place of vinegar and a wetting agent instead of Dawn.. It works well and is biodegradable... leroy.