Posts

4,137

Joined

Last visited

Days Won

15

Feedback

100%
About leroy

Miscellaneous
Handgun Carry Permit
Law Enforcement
Recent Profile Visitors
The recent visitors block is disabled and is not being shown to other users.
leroy's Achievements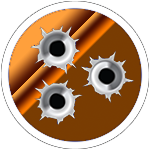 Prolific Contributor (4/5)
2
Community Answers
Like the header says, looking for a birds Head 45ACP or 45 Colt... Stainless or blue/ cased... Please PM me with anything ya might have. Located in east Tennessee. Will travel about an hour or so easc direction. Thanks a bunch. leroy

As an overall observation, I've been re!loading for about 45 years or so. I've stashed a!l my reloading supplies away for that sad day when the gubt in concert with the big ammo conglomerates tries to stop the reloading business altogether. My advice: Buy your reloading equipment and components as ya have the dough n find bargains. Hoard those supplies for a rainy day, and buy the ammo ya need for now. I don't target shoot anymore. I shoot to zero and verify function... I reload only for ammo I need for possible defensive use for the calibers I regularly use, stash the ammo, and pray I don't have to use it. Until this war against the Second Amendment is won decisively at the ballot box, we are in dire danger of running out of ammo for calibers like the 38, 357, 41, 44 and the hunting rifle calibers. There will always be ammo for " military " calibers, and prices are " bearable " for now. Make no mistake, the big ammo companies could care less about selling components when they can sell ammo instead, and they are bought n paid for by the gubt behemoth. One phone call from the right luminary could stop component availability tomorrow, in the USA at least. I hate ta be so negative about this reloading issue, but I am greatly concerned about the future availability of components. sad leroy...

Yup... What Mista btq96r said. agreein leroy...

Very interesting... leroy...

Sadly, Ive seen this first hand as a young man... A nearby family had a child killed by its own hand by a hunting shotgun. The family put their guns away. They did not demand that the community put theirs away because of their family tragedy. They did what they thought, as a family, they should do. They did not demand that others do so, nor campaign for laws congruent with what they believed. Tragedy is a part of life. The God-Man said : " In this world you will have trouble "... None of us have a guarantee for tomorrow. Our leaving may be grizzly and unthinkable. The message of this little line of thought ( . and firm belief .). is that bad things will, in fact, happen. Most of which are caused by the evil hearts of men. Firearms are objects, not creatures doing bad or good things. The problem is people... Abeit thoughtlessness in not unloading a bird gun or evil in the form of the Uvalde and Buffalo shootings. No amount of exestential thinking or prattling demands of your intellectual betters; the political class, can fix this. You want ta be free, be free. You want ta be a slave to the gubt and your " betters ", disarm. leroy...

Worth the time to read... Another " facet analysis "... https://www.americanthinker.com/articles/2022/05/something_about_school_shootings.html?utm_source=dlvr.it&utm_medium=twitter

Every time there is something particularly stinky cooking politically or economically a tragedy emerges... Ain't that Interesting..? Could it be that a gubt operative, entity, or persons unknown be conspiring to spread uproar, suspicion, lack of trust, and windbaggery for more gubt intervention and control ALA another " emergency ", or to simply cause chaos. Interesting to think about... wondering leroy...

I've looked thru this thread and I'm sad... Very sad on lotsa levels... The truth is that everybody is examining the facets of the problem, not the problem itself. I encourage you to zoom out a bit. When I zoom out, I see the " Roman Empire 2.0 "... Our society has devolved and tribalized to the point where ya can do anything you decide to do; and you can make it happen if ya are big enough to do it... No matter how good or bad... Everything is permissable, because everyone, no matter how sane or insane, has a voice, the capability to act, and a cheerleading section. We have no single shared set of guiding principles. There are no taboos... " If God be dead, all things are permissable "... Friedreich Neitzche said... He was sadly prophetic... We, for the most part, have cast aside all restraint and societal norms. Take a look around. You live in a fallen world. I have little doubt that these shootings could be just as well be politically motivated to cause turmoil at just the right time; and, in fact, be triggered by individuals unknown ALA " The Manchurian Candidate " style; as they are the acts of a deranged mad man. Nothing would surprise me... They seem to come up at very interesting times... We are, indeed, living in dark and troublesome times. The insane you will always have with you, the evil you will always have with you, the opportunistic and unprincipled you will always have with you. No amount of planning and jawboning this issue will fix it. Hearts have to be changed; not more laws enacted nor plans made... leroy...

I'm affected by a new mania... I'm considering setting up an AK pattern rifle (... Zastava...) for the "might be" doomsday final confrontation... I want ta make sure my AK pattern 223 chambered shooter of choice will shuck steel cased 223/556 as well as the usual military brass cases stuff... I am seeking some educated reporting on this idea from the AK guys n gals here. Also, thoughts on the AK 74..? Thanks in advance... Preparing leroy the Serbian admirer...

Young ta old.... Colt 1911... Colt LW Commander... Smith j frames... Glock 33... Sig 238... Sig 938... Now 75 years old... Sig 238 goes in my pocket every day... Sig 938 plus a mag or two in my EDC carry bag in the truck... On " the frontier and in the woods dark n deep "... Add a Glock 21 or a 20, depending on what's closest to the door... Zombie Apocalypse.... Shotguns, 300 BO pistol, Ruger Charger... vigilant leroy....

As an " Old Timer " with revolvers and handloading, the idea that a 357 SIG is the equivalent of the 357 mag is a bit of a stretch. The only place they are comparable is in the 125 grain loading. The SIG suffers from small case capacity, and the 125 grain pill is about the optimum fit for them. The original 357 loading was a 158 grain bullet at about 1450 fps back in the thirties. The SIG ain't in that neighborhood because of case capacity. I like the SIG (.. Used ta carry a Glock 33 ..), but it ain't no 357 magnum. The police liked the 125 grain load in the magnum and the SIG because they could shoot it better, plus the SIG is higher capacity. The old, original 357 loads with the 158 grain pills bucked too much for the average shooter, so they calmed the load a bit to better fit " a wider spectrum of shooters ". To summarize, in my world, at least; the 357 SIG is a great round, much closer to what was claimed for the 9mm, than to a " real " 357 magnum load that the old timers used to use... The 10 MM is the " icing on the cake ". Plenty of power and high capacity in the big Glocks n other polymer wonders... Ancient leroy...

Keep your eye on Palmetto State Arms, especially for 9mm... leroy....

Brothers n sisters... Remember this one thing... The CNC machines that produce all these parts are stupendously accurate. If the base materials are as good, there is no substantial difference in any of these scatterguns other than name and price. Take a look at the 1911and AR market... A bajillion parts suppliers and basically there same results... frugal leroy...

This is a great truth especially for rifles... Thank you for pointing this out. leroy...

At last..!!! A " Real " 1911 style pistola... I love it Brother... GLWS... Admirin leroy...