Posts

4,148

Joined

Last visited

Days Won

15

Feedback

100%
About leroy

Miscellaneous
Handgun Carry Permit
Law Enforcement
Recent Profile Visitors
The recent visitors block is disabled and is not being shown to other users.
leroy's Achievements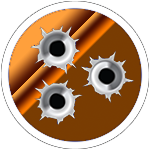 Prolific Contributor (4/5)
2
Community Answers
I'm always intrigued when I see a move like this. You know this one will be ruled unconstitutional pretty quickly. I wonder if they intend to simply nullify the Second Amendment in Illinois or whether they intend to secede from the good ole USA. Pritzger and the state pimps that follow his lead are an interesting bunch. Watchin Leroy...

I've got a new AR mania. The 350 Legend. Please tell me about your 350 legend experiences as to accuracy, best uppers ( .I'ma thinkin a Sanders Armory side charger .) , handloading experience n components; best barrels, etc. Thanks a bunch. leroy.

What Mista Worriedman said..! This is a death blow to most every gun restriction and the ABC agencies that enforce them. Most all gun laws, federal n state, are plainly unconstitutional by their plain reading. leroy

This country is in a cold culture war. We are split into two groups; the " elites " vs " real people "... The mix varies with where ya live... I wouldn't worry too much here in Tennessee... If I lived in Illinois, New York, Kalefornia, or the northern west coast; I would move... Look at the cross section of humanity ya see at the gunshop... I predict we will become more n more free, but there will be some pretty nasty skirmishes along the pathway... Do not fear them... When in doubt or when anxious, buy or reload more ammo. That is all... leroy

Have hand loaded a bunch of 148 grainers in the old days. Generally to about 850 to 900 fps. They work like a charm... They will tend to keyhole at ranges over 40 yards or so. Loaded the 158 LSWC at 5.3 grains of Unique with anybody's brass n primers for about 900 fps... This one is the " FBI Load " as I remember. They work best in K frame pistols n shoot very well. Leroy...

I believe it will fit. Ya may have ta work on it a little bit if it's a bit tight.,, leroy

Mista Garufa answered this one early in the thread. The best handling double action revolver ever built is the " K " frame Smith. We have several, including the unusual 3 inch round butt heavy barrel Model 13 variant. Nothing better for revolver carry. Nothing faster double action. If ya prefer single actions; nothing better than an older Ruger 357 Blackhawk, the original flat tops bein the best. leroy...

Can't beat em Brother... None better... Leroy...

The shotgun ain't the first tool I reach for. I grew up with pistolas. That said, my BPS is quick loading. If I need the shotgun, they have treed me... leroy...

To add to Brother Patton's excellent post, I'll offer the following: The 357 SIG wuz the first polymer pistol ( .a Glock 33. ) I ever owned. I found it to be superbly accurate and easy to carry. I have handloaded for the SIG too. Not too bad if everything is adjusted right. My loads were always heavy loads of AA 9 and the 125 grain SIG bullet... In short, the SIG is, indeed, everything claimed for the 9mm and lots more... As I remember, the chronograph said about 1300 to 1350 fps... The SIG is a powerful, accurate pistol cartridge that was designed to provide 125 grain 357 revolver loads in a semi auto pistol. The SIG did that very easily. It's a shame it didn't stay longer as a LE or defence cartridge... It fell pretty to " the next new thing " marketing game and the lie that a 9mm is the same thing. Leroy...

Like the header says, looking for a birds Head 45ACP or 45 Colt... Stainless or blue/ cased... Please PM me with anything ya might have. Located in east Tennessee. Will travel about an hour or so easc direction. Thanks a bunch. leroy

As an overall observation, I've been re!loading for about 45 years or so. I've stashed a!l my reloading supplies away for that sad day when the gubt in concert with the big ammo conglomerates tries to stop the reloading business altogether. My advice: Buy your reloading equipment and components as ya have the dough n find bargains. Hoard those supplies for a rainy day, and buy the ammo ya need for now. I don't target shoot anymore. I shoot to zero and verify function... I reload only for ammo I need for possible defensive use for the calibers I regularly use, stash the ammo, and pray I don't have to use it. Until this war against the Second Amendment is won decisively at the ballot box, we are in dire danger of running out of ammo for calibers like the 38, 357, 41, 44 and the hunting rifle calibers. There will always be ammo for " military " calibers, and prices are " bearable " for now. Make no mistake, the big ammo companies could care less about selling components when they can sell ammo instead, and they are bought n paid for by the gubt behemoth. One phone call from the right luminary could stop component availability tomorrow, in the USA at least. I hate ta be so negative about this reloading issue, but I am greatly concerned about the future availability of components. sad leroy...

Yup... What Mista btq96r said. agreein leroy...

Very interesting... leroy...

Sadly, Ive seen this first hand as a young man... A nearby family had a child killed by its own hand by a hunting shotgun. The family put their guns away. They did not demand that the community put theirs away because of their family tragedy. They did what they thought, as a family, they should do. They did not demand that others do so, nor campaign for laws congruent with what they believed. Tragedy is a part of life. The God-Man said : " In this world you will have trouble "... None of us have a guarantee for tomorrow. Our leaving may be grizzly and unthinkable. The message of this little line of thought ( . and firm belief .). is that bad things will, in fact, happen. Most of which are caused by the evil hearts of men. Firearms are objects, not creatures doing bad or good things. The problem is people... Abeit thoughtlessness in not unloading a bird gun or evil in the form of the Uvalde and Buffalo shootings. No amount of exestential thinking or prattling demands of your intellectual betters; the political class, can fix this. You want ta be free, be free. You want ta be a slave to the gubt and your " betters ", disarm. leroy...