Posts

5,197

Joined

Last visited

Days Won

29

Feedback

100%
About Links2k

Profile Information
Location
Gender
Interests
Occupation

Retired Government Worker
Miscellaneous
Handgun Carry Permit
Law Enforcement
Military
NRA
Carry Weapon #1
Carry Weapon #2
Links2k's Achievements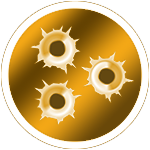 Postus Maximus (5/5)
You need to chill dude. Just block me and I'll do the same!

After what happened with TCU last year, there was no way the committee was letting a weak FSU team into the playoffs. It was always going to be Georgia or Bama. ROLL TIDE!!! Michigan when Bama was announced as their opponent

This statement simply verifies that you know nothing about me, and you simply reply out of anger to everything I post , because you're miserable and probably hate yourself.

Long overdue! May he rot in hell!

I totally agree. We wanted to kick some behind when the lazy public school teacher and principal advised putting my son on medication. He was bored, so he was disruptive. After getting my son enrolled in academic settings with more challenging curriculums, my son thrived and the disruptive behavior stopped.

Agreed. The anti-gunners have been beaten into submission. A politician may make a speech, but nothing will happen. As soon as this guy is caught or killed, everyone will move on to the next thing.

He wasn't hiding his face or wearing body armor, so he probably doesn't plan on being taken alive.

For future reference, when you need to renew your license, make an appointment and skip the line. Still only about 15-20 minutes.

A bad day of golf is better than no golf at all. Enjoy!

I was offered an opportunity to try Haggis by my high school english teacher. It' definitely a delicacy. I'm glad you enjoy it.

This has been the case with Egypt and Palestine since the beginning of time. Egypt has either dominated or tolerated Palestine. I believe Palestinians were like today's hippies. Early in their history, they never desired power or dominance over others. They simply wanted to exist. That decision caused them to always be dominated by outsiders. I can't express enough how saddened I am about what happened in Israel. No one deserves that. Just when you think the world can't get any worse, another crisis says "hold my beer." As I keep stating, Israel and Palestine deserve better.

You know people said the same things about the Irish, Italians and others when they immigrated to this country? You were right when you told chucktshoes that weren't wearing a mask. I remember saying as much when you first joined TGO. You came right in with similar opinions and the comfort of someone who lives in the same manner. You've never worn a mask. That's for certain. It's rare to see such hatred boldly on display. It's truly sad! One last thing, when you mentioned killing domestic terrorist, does that include the people who attacked the capitol?

I believe many Americans are afraid that immigrants from across the southern border will eventually (decades) take over the country or at least change the country to something less comfortable than the America of the 1950's that so many seem to still yearn for. Anyway, I'm out. I'll continue to enjoy this thread silently. IMAGINE PEACE!