Posts

30

Joined

Last visited

Feedback

0%
Miscellaneous
Handgun Carry Permit
Law Enforcement
Military
NRA
Recent Profile Visitors
The recent visitors block is disabled and is not being shown to other users.
akdude1's Achievements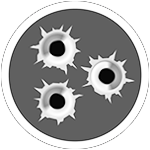 Just Getting Started (2/5)
http://www.recoilweb.com/sig-sauers-new-p365-11-round-subcompact-edc-pistol-132565.html

OMG! Folks in the know consider the VP9 a "Target Only" Gun!

OMG! The Army tried these "Junkers"! That should count, but maybe not for U! http://amp.timeinc.net/thedrive/the-war-zone/18047/armys-new-pistols-often-eject-live-rounds-and-dont-work-well-with-regular-bullets?source=dam

Why? The truth hurts and if a Company sells Junk people should know! I do feel bad about the Army use of these Junkers, but Sig is offering to sell 5K of the military Clones later in yr. Will not have the military parts in trigger mechanism or have the special coatings inside! Price about $2K!

So both Army guns will fire if dropped, both guns are only 95% and 90% reliable with HP's and only 70% and 60% with ball ammo! The drop fix which Sig did to all MHS pistols before recalling the P320's actually cause the trigger mechanisms to crack in military guns! The gun ejects live ammo with spent ammo! I have never heard of this and don't see how since when empty is ejected the Slide after going forward goes back again to eject live round? Need more info on this since a live round needs to have Slide cycled to eject it! Well i wont get a P320 since it seems the drop safe fixes don't work in long run and cause other issues, i wonder if this might be the end of Sigs P320 line? http://amp.timeinc.net/thedrive/the-war-zone/18047/armys-new-pistols-often-eject-live-rounds-and-dont-work-well-with-regular-bullets?source=dam

Well Academy Sports now lists the 19X for $629.99 but none in store and needs to be shipped! Found 1 place local sells them for $599. but will get more next week and VOW in Cleveland has some in stock but at $679.99 which is "Nuts"!

So far main issues are ! 1) They all shoot low! 2) The recoil guide rod comes loose and is very hard/screwing back in, held in place with Loc-tite! 3) Mags can hang up being inserted and have to be pulled out and not inserted at a angle, seems to hang up on trigger bar! 4) Hudson is aware of these issues and working to resolve them!

Any Tok or CZ 52 pistol with milsurp 7.62X25 ammo will penetrate 99% of level 3A BA, so will a 9mm Liberty ammo round shot from any 9mm pistol!

Very Nice! They now have a Aluminum Framed version called the H9A which weighs 8oz less! http://www.recoilweb.com/hudson-h9a-revealed-133407.html

Today called local gun shops as well as chain stores and "Nobody' has a 19X or knows when they will get any or any prices! Glocks roll-out today is really "Fantastic'! Not!

So what are these selling for locally and online? Best price online? Thank's!

Glock Austria did something very unusual/strange with this gun, seems they think Glock USA cant make this gun as should be, since all machinery for this gun was made in Austria and brought here and the machinery is run by Austrian engineers and the machinery runs on European current and the barrel., slide and frame are made here and all other parts are made in Austria and any raw materials also are not imported but come from Austria! This makes Glock USA look bad! But how often do we hear when this gun was made in Germany, Austria or Italy the guns were much better Quality! I hear that all the time about mainly Walthers, Sigs and Berettas, seems Glock wants to avoid the Tn. probs with the M9A3 which even after bring engineers from Italy didn't help and thus they stated making it there! In the vid i posted on previous page at 5:50 min. mark U can hear about what is said!

FYI! The M9A3 has had and still does more issues with fit and finish than any gun i know of, this includes ones made in Gallatin as well as the newest ones made in Italy, major complaints are the Huge Stake Marks for the extractor on top of slide and issues with splotches in and under the Cerakote. In the past unless 1 saw the issues before purchase then U were out of Luck, since Beretta considers this issue as Cosmetic and that is that! However as of this AM many M9A3's were being sold as NIB for $725. and up including free ship and no CC fees but only 1place had listed these as "Blems" due to probs with Stake Marks on Slide, some were also on GB for $750. no CC and free Ship. Found out a Major Distributor bought thousands of Blems/Seconds and is selling them $125. or so cheaper than the avg. current price of about $850.ish online. So be "Very Cautious" buying 1 anywhere for quite a while according to a "Honest" Dealer! So basically one doesn't know if they are getting a NIB or a NIB Blem. where any finish issues aren't covered! GOOD LUCK!

Just recently picked up NIB Sig Elite Enhanced 229 and it is smooth & Gorgeous!

Just stating Facts, i also should have included the P99 in my list! I do plan on getting a 19X, cheapest online price i seen for pre-order was $644. but someone ordered 1 from his LGS for $599. + Tax, so i would think they would be about $550. online? I have only 1 Glock a 27 bought in 1995 or so and its my EDC inside a tuckable holster under my shirts with no issue printing and i use a 13 rd. model 22 mag with a grip extender on the 27 and find it perfect for me!