Posts

295

Joined

Last visited

Feedback

100%
About ken_mays

Miscellaneous
Handgun Carry Permit
Law Enforcement
Military
NRA
ken_mays's Achievements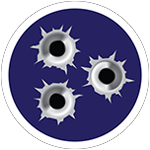 Established Contributor (3/5)
Since the pin locations look identical to the polymer version, I am assuming they still use the same steel breech block and rear guide block the original version uses.

How accurate are those, generally? I have a Daisy Powerline and can't routinely hit anything much past 10 yards with BBs.

This is what I received when I ordered dies and bullets from Ammo Supply Warehouse. It's a place to start, at least, with a common powder. Disclosure: I never got around to loading any .22 TCM with this combo.

I'm glad S&W is experimenting with metal frames again, but personally I see this as a bit of a step backward. I'm not sold on the reasons for replacing a light, non-corrosive, impact resistant polymer frame with a marginally lighter, far more expensive frame that is subject to cumulative stress fatigue and finish wear. I'd rather see them come up with a steel frame, which would hold up to repeated stress better than aluminum and provide a real recoil reduction benefit.

My opinion is that what HK offers is essentially an overbuilt handgun in any given caliber that will keep working long after you've lost interest in shooting it. More than many other brands, they are designed to have a high mean time between failures and minimal parts breakage. The USP, P30 and HK45 designs in particular have held up to insane round counts. They are good "take them to war" pistols for that reason. However, for standard recreational or even competitive shooters, other platforms are more desirable for other reasons (ergonomics, size, etc.) I've owned a fair number of HKs and sold many of them. Some I still keep and take them out from time to time. The USPs in particular feel rather clunky and unrefined while shooting due to their size and triggers, compared to other models like the S&W M&P, Walther PPQ/PDP, or even Glocks. The HK VP9 and possibly the P30 series are a little more in line with modern designs but still feel a bit large for what they are. They have all been uniformly quite accurate and dependable.

DM incoming, will take it

I've built my own, 2x6 for the frame and legs and 2x4s for the top, and then bought a Formica countertop to put over the top of it all.

Nice Firestar, you don't often see the box. The finish is actually a nickel finish that they called "Starvel".

Heckuva deal with the 507 included!

My personal entry into the category, Kabar Dozier Hunter https://www.knifecenter.com/item/KA4062FG/KA-BAR-4062FG-Dozier-Folding-Hunter-3-inch-Black-Plain-Blade-Foliage-Green

Full length recoil guides make it easier to remove the top end as a unit. They also help make the slide action seem smoother since the spring is bound to the rod and isn't rubbing against the usually rough inside of the recoil spring tunnel. A 5" 1911 can be a bit more complicated to take down in the field unless you have a staple or other bit of wire, but shorter variants tend not to have that problem because you can lift the rod out without having to capture the spring first. I absolutely hate the two-piece guide rods that screw together, however... those definitely require the right tool to take down and have a habit of coming unscrewed at the worst moment. But if a 1-piece or GI guide rod comes in a gun, I tend to live with it and rarely swap one out for the other.

I believe RRA's Chuck and Mark Larson learned their 1911 craft under Les Baer when they were all working in the Springfield Custom shop, then later when they joined Les when he started his own shop. Mark passed away back in 2013 but RRA survives. I have a 6" RRA and it's an excellent shooter, as you would expect.

I've bought several used range guns. None of them were even on the on-ramp of the road to being shot out.

I finally got a few rounds through one of these and was pretty impressed with it. The trigger was something I could work with, and the sights and safety were a big improvement over even the MkIII standards. Accuracy was good too.