Posts

334

Joined

Last visited

Feedback

100%
Miscellaneous
Handgun Carry Permit
Law Enforcement
Military
NRA
ken_mays's Achievements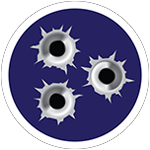 Established Contributor (3/5)
Nice job sir! As someone who has been in IT awhile, I have noticed that the number of organizations who have backups at all, let alone viable backups, is certainly a minority.

I'm partial to trigger shoe shapes that endeavor to keep my finger away from the bottom of the trigger guard. Caniks and a couple other designs were bad about that for me (HK P30 maybe).

Based on the SN I would estimate it's post 2000.

I assume you're looking for a 9mm?

A machinist should be able to make quick work of that piece with a 1/16" carbide endmill.

Reviews need to be taken with a grain of salt for sure, but you can get useful info like eye relief, battery life, etc. from them. I no longer have the patience to follow all the latest and greatest product announcements and do in-depth research. And Youtube is a wilderness of shills. Time-wasting shills, which is worse. What I do is determine my budget for a given use and then try to find feedback from real users on forums like ar15.com. Stick to known good brands like Burris, Leupold, Aimpoint, Trijicon. Holosun is getting a good reputation, and I am OK using even less expensive optics on range toys as long as they are from a reputable dealer who will take care of defective stuff no questions asked (like Primary Arms). Most of my LVPOs are Nikon (RIP), Burris, Vortex, and a couple Primary Arms. For fixed scopes I have several Burrs AR-332s and AR-536s. I really like the prism scopes. Rifle red dots: Vortex Strikefires, a few misc items like Holosun, SIG Romeo, etc for my range toys and Aimpoint and Eotech for my dedicated defense guns. For pistol RDSs, I have some Trijicon RMRs but honestly prefer the Holosun 507C for many reasons.

I owned one for a long time, it had an aftermarket 9mm barrel with it as well. Most of the time I shot 9mm through it. There were some neat things about the pistol like the takedown process, roller lock, and the hot 7.62 cartridge. But ultimately with the drying-up of cheap 7.62, it didn't make much sense to have it around as a mediocre 9mm. The firing pins were rumored to be fragile and dry firing was discouraged.

Once you find a couple amazing deals in the Misc Discount Bin, you're hooked for life.

Hollowpoints can have issues as the feedramp depends on an ogive surface hitting and camming up. With a strong recoil spring and less than strong mag spring, the round can nosedive and get caught on the ramp. A rough feed ramp and weak mag will make the problem more common. Excessive extractor tension can contribute too, since the round being forced up the feed ramp is what levers the rim under the extractor, but you'll generally see that later in the feed stroke.

I'm using a B5 SOPMOD which seems to work pretty well.

When I realized I couldn't consistently get enough finger on the Glock trigger without resulting in Glock Knuckle, I went to another gun entirely. 9mm is OK for me but the larger framed Glocks tend to be a problem. Placement of the backstrap squarely in the middle of the thumb knuckle / index finger knuckle is where the correct grip starts, IMO. If you can't reach the trigger (and safety, if you have one) adequately when your gun's in the middle of that web, it's time to get a different gun.

Some of my personal picks for underappreciated handguns: Beretta PX4 - These are excellent DA/SA platforms and they offer a real reduction in recoil over their tilting block counterparts. Quite accurate too. SIG PRO line - Another polymer DA/SA that's a solid platform with some agency issue and track record behind it. Unfortunately I think it's being jettisoned in preference to the P320. S&W SD9 / 40 - While this model plays second banana to the M&P line, and is also tainted by lingering negative associations with the Sigma, it still remains a capable and affordable offering. Stoeger Cougar - Beretta abandoned this predecessor to the PX4 line, but Stoeger continues to manufacture them. They are a bit bulky for what they are, however. Steyr M9A1 - The "other" Austrian striker pistol, the Steyr is a design that gives up nothing to Glock on the engineering front. However, its adoption rate is microscopic due to Steyr's uniformly horrible US marketing efforts.

Compared to the PPQ, the PDP has: Several grip and slide length options Straight frontstrap instead of finger grooves Redesigned slide profile to provide wider base for optic mount Narrower notch on rear sight (though mine do not cowitness with my Holosun 507 Stiffer mag catch spring More aggressive grip stippling pattern with more coverage I see the PDP as a minor but worthwhile upgrade to the PPQ. My PPQs don't get a lot of action since I got my PDP.