Posts

972

Joined

Last visited

Days Won

4

Feedback

100%
About Whisper

Profile Information
Location
Gender
Interests
Miscellaneous
Handgun Carry Permit
Law Enforcement
Military
NRA
Whisper's Achievements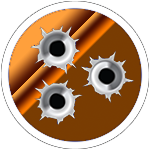 Prolific Contributor (4/5)
I've read enough by now to be convinced that relocation won't be my policy. I have obtained a Havahart trap and any coons I catch in it will not need relocation above ground. Thanks for the discussion, Whisper

Actually, I hadn't thought of that. I guess I'm not very imaginative. And buying a Havahart trap would probably be cheaper than a new large-caliber air rifle. Although I have nothing against buying a new large-caliber air rifle.... Thanks, Whisper

I need to shoot some destructive raccoons around my house and would like to do so quietly. My RWS Diana has proven handy for dispatching squirrels but I'm concerned it's too light for raccoon work. I want the coon to be dead right there and not to linger and die a painful death. Can anyone recommend an air rifle that's stout enough for raccoon elimination duty? Thanks, Whisper

If you don't need magnification, it's hard to go wrong with the Aimpoint PRO. Cheers, Whisper

Welcome. There's a ton of useful information here for new shooters. Enjoy. Cheers, Whisper

Non-residents can carry concealed in Mississippi but there are many restrictions on where you can carry (similar to TN's laws regarding permitless carry and enhanced carry). Look at some MS state government websites for more details. Hope this helps, Whisper

1

While you're mentioning the price, knowing calibers would be good, too. These things were made in .22LR. .22WMR, .222, .223, and .410, 20-ga, and 12-ga, and maybe more I'm not thinking of right now. Thanks, Whisper

I listened. It's worth your time. Cheers, Whisper

This is a commonly used legislative tactic -- pass state laws so that if the related federal law is overturned, the state is ready. It's been done in many states with abortion, daylight-saving time, and probably other things that don't come immediately to mind. I think there's no chance will get the NFA amended anytime soon to eliminate SBRs, but if it eventually does happen, there won't be any existing TN laws to bar their possession.

The .357 Sig and the 10mm don't use the same bullet, even if they both are 125 grains. The bullet diameters and their profiles and ballistic coefficients are different.

Just relocated to Chattanooga myself in January, and as far as I've been able to tell, every place that runs pistol classes has plenty of instructors already -- at least I can't find any that are interested in me. Dead Zero Shooting Park has a 1,000-yard range and 100 yards for zeroing. I believe they have occasional night shoots also. For 270-degree bays you will probably need to go to Fort Bragg or Camp Lejeune -- I don't think there are any in TN. Different clubs and ranges have their own rules and RSOs to enforce them, so you may need to look around and find some whose policies you like. Have fun, Whisper

Google Images identifies this photo as one of many taken by Burt Glinn in Havana in 1959. Glinn was famous for his photos of the Cuban Revolution. As for Celia Cruz...no idea.

His answer to that last question is something I wish every American would read. There are a few good politicians around, but only a few.

Maybe. But killing three people, loading up 40 guns out of the display, and removing the surveillance cameras still doesn't sound to me like something done by a single robber.