Posts

148

Joined

Last visited

Feedback

100%
About Thursty

Miscellaneous
Handgun Carry Permit
Law Enforcement
Military
NRA
Recent Profile Visitors
The recent visitors block is disabled and is not being shown to other users.
Thursty's Achievements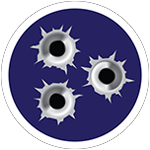 Established Contributor (3/5)
I'm out in the Dickson area, but willing to travel an hour or so. I plan on going to the Cheatham WMA to run some rounds over the chrono and sight in some rifles. That range is not my favorite. I used to love Montgomery County Shooting Complex, but they appear to still be "down" for renovation. I'm on the waiting list for Strategic Edge. Is there anywhere else in the Mid-TN area? For the time being, 100 yard range is fine for sight in, but I would eventually like to stretch some of my rifles out.

I would ship the holster.

Perfect condition, I've literally only worn it once. I just don't carry OWB. Fits all the Glock large frames,: 20, 21, 29, 30, 30s (probably), and whatever the long slide variants are for the 10/45. I paid around $60 for it, and like I say, it is basically new. How about $40? OBO. Or I would trade for Small Rifle Primers, maybe subsonic 300 BLK ammo. Probably other stuff too, those are the only things I can think of.

Looking for a threaded barrel for a Glock 21. Not a factory barrel with the metric thread, something with the standard .578x28.

I'll add in, I found the recoil of the 357 SIG to be pretty comparable to the .40. Close enough for me to practice with.

So, I am not trained as a medic (we don't have those in the Marines), but I've trained in Combat Lifesaver, so my IFAK is tailored to what I can use and will use. I keep: 2 tourniquets, a CAT and a SWAT tourniquet. Buy a real CAT, then get a knockoff from Amazon to practice with. And stage your tourniquet, don't leave it in the plastic Compressed or rolled gauze 3x3 gauze squares Medical tape Israeli bandage Chest seals Medical shears Various sizes of bandaids Various meds in single packs (Tylenol, aspirin, Benadryl, Imodium, etc.) I prefer the individual packs you can get from a gas station. I know they're more expensive, but I don't like the idea of tossing a few pills in a Ziploc. Even if you label them, too much risk for me. I don't carry stuff like an NPA or a decompression needle. Too much risk there. You're protected under the Good Samaritan rule to assist someone externally, but once you start inserting things into people you open the door to litigation.

Looking for 45 ACP boxes. Brand doesn't matter. I reload my 45, and I'm looking for some boxes to store ammo in. The ones you were getting ready to throw in the trash at the range are what I'm after.

Thanks guys. I found one.

Excellent Condition, bought new and put on a rifle that maybe has 50 rounds through it. Took it off to switch sights and never put it back on. Red dot and Green dot mode, comes with mount and covers. $120

Standard, Glock brand 21 magazine. Don't have a picture, but it looks like every other Glock mag.