Posts

155

Joined

Last visited

Feedback

100%
About Thursty

Miscellaneous
Handgun Carry Permit
Law Enforcement
Military
NRA
Recent Profile Visitors
The recent visitors block is disabled and is not being shown to other users.
Thursty's Achievements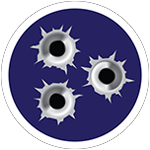 Established Contributor (3/5)
Just looking for a better option over the standard mil-spec drop in handguard. Could be Magpul, could be some sort of railed option. I'm not real picky, just looking for something that will let me at a light and/or grip.

Looking for an 18.5 inch Maverick 88.

Looking for a Kel Tec P17

Great gun, has had about 100 rounds through it hiccup free. But that isn't the whole story. When I first got it, it had some extractor tension issues, easy enough to fix, but I sent it back to Kimber. They certainly made it right, and while it was there the gunsmith totally went through the gun and polished up all the internals and feed ramp, and tuned the trigger, now it runs like a top. Comes with 2 mags. This is one of their limited editions in partnership with the Rocky Mountain Elk Foundation, hence the logo on the grips. Has a ramped barrel and a heavier recoil spring, it handles hot loads and mild loads all the same. Great gun, its just a little too pretty for me to bang around. Also comes with a set of grey Hogue Piranha G10 grips (I couldn't bear the thought of damaging the REMF grips).

Picked this up recently from another forum member. Well, I got a little over excited about it, put on new sights then remembered I have been slowly moving away from the Glock platform, so while an amazing gun, It doesn't make as much sense for me in my current situation. I'll include 3 33 round magazines and 1 40 round magazine.

Hornady 212 grain ELDX - Box of 100 (unopened) - $40 Hornady 208 grain Match - Box of 100 (unopened, plus 20 or so from an open box) - $40 Serria 175 grain Match King - Box of 100 - $40 Ramshot Magnum Powder - 2 lbs (unopened) - $60 Hornady 300 Win Mag Match Grade Die set - $60 50 pieces of once fired 300 Win Mag brass (I think all Nosler, comes with MTM ammo box) - $40 All the asking prices come out to $280 and are OBO, or take the whole lot for $200.