Posts

4,601

Joined

Last visited

Days Won

22

Feedback

100%
About Ronald_55

Profile Information
Location
Gender
Occupation
Miscellaneous
Handgun Carry Permit
Law Enforcement
Military
NRA
Carry Weapon #1
Carry Weapon #2
Social Media
Website URL

http://LeveledSurvival.com
Recent Profile Visitors
The recent visitors block is disabled and is not being shown to other users.
Ronald_55's Achievements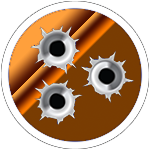 Prolific Contributor (4/5)
Midsouth Shooters Supply is advertising "VihtaVuori N110 Smokeless Rifle Powder 1 KG or 2.20 LB 2013 Manufacture Date" in stock https://www.midsouthshooterssupply.com/item/00178tn1101kg/vihtavuori-n110-smokeless-rifle-powder-1-kg-or-2point20-lb-2013-manufacture-date?trk_msg=QGOOOHA42EUK774CABG240Q97G&trk_contact=73R1G4P74SA6SKFHB3SG00NTE8&trk_sid=841HPUUI497PGU78IL7ABVR80C&trk_link=Q8L7V7TO6PS4PFSBE920L96798&utm_source=listrak&utm_medium=email&utm_term=turn+on+images+to+shop+vhitavhuori+limited+powder&utm_campaign=N110+Special+Find!+Limited+Quantities

Welcome... You just jinxed it though. Next winter we will have 25 20 inch deep snows in a row.

I just want to see the patient swallow those pills. Those gotta hurt too.

Bands like this are the only reason I keep paying for Sirius. Liquid Metal is my go to station. Now if Jose would stop mentioning smoking weed every other sentence...

Totally stealing this from another site... but I drooled too much.. Gave you a bit of the text for context.. Made in Not for sale by the way, just a gun porn post....

Where my wife works operators are given a 4th grade math test as step 1. Use to be 80+ of 100 passed the test. Now 40 maybe do. Then they go through basic interviews. Maybe 10 are chosen from those interviews. Most of the interview is just to eliminate the standard things like constant job hoppers, obvious substance issues, and clearly bad attitudes. Not a hard interviews to pass if you want to. This is for a place that is a very desirable employer. They pay well and if you want OT you can probably get all you want. They do have shutdowns that require long (15-16 hour) days for a couple weeks at a time, but that is not the norm. Happens once or twice a year. I guess people don't care enough to try. Asking for basic math skills in a production environment is not a stretch.

We are seeing lots not even show up for orientation. Some make it through, but barely make it a week. Orientation is basically just filling out paperwork and learning how to clock in and out.

Frankford Arsenal Platinum Series Hand Deprimer Tool $26.81 (55% off) at Amazon Deprime fired brass while you watch TV in your recliner Frankford Arsenal Platinum Series Hand Deprimer Tool

Pull out the holy water and crucifixes... How deep is the bed? Does it have anything between it and the actual ground? We have gophers (or something similar) here. They usually make a trail too, but maybe not if below the bed level in the ground. I have seen some people put small opening wire between the bed and the ground to prevent access from below. I wondered if a few inch thick layer of packed gravel would work too. Good luck. If the plants start speaking latin to you..... call a professional.

Sorry. Here is what I based it on. Unfortunately the video is behind a paywall. "In this episode of TFBTV, James Reeves interviews Ricardo, Project Manager and Engineer for Beretta, about the new BRX-1. The BRX-1 is a new straight-pull rifle designed to incredibly high standards in Italy by Beretta. The BRX-1 has been in production in Europe since late 2021, but because demand has far outstripped the production capability of the BRX-1, these guns have not previously been designated for the US. However, Beretta plans to proceed with importing the BRX-1 although it may not happen until 2023." Sorry for the limited detail post. Got ahead of myself.