Posts

4,877

Joined

Last visited

Days Won

23

Feedback

100%
About Ronald_55

Profile Information
Location
Gender
Occupation
Miscellaneous
Handgun Carry Permit
Law Enforcement
Military
NRA
Carry Weapon #1
Carry Weapon #2
Social Media
Website URL

http://LeveledSurvival.com
Recent Profile Visitors
The recent visitors block is disabled and is not being shown to other users.
Ronald_55's Achievements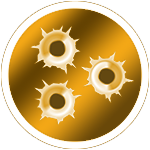 Postus Maximus (5/5)
Well take a close look at some of the "Rebates". Some , like one Ruger one, are actually $100 to spend in their online merch store. Another reason they like rebates is that anyone that forgets to send it in or can be disqualified is just money in the bank. In the past rebate processing services actually got bonuses for refusing a large percentage.

Colt, Caspian, and Springfield S&W Sig P226 Colt S&W 5903 S&W Model 64-3

Right now even trying to piece one together is hard to do for the $330 that the one is running for. If he is not gonna be going to war with it, get that one and if he likes it, he can save more for a "better" one. Though better is very relative. I am the guy that is happy with MOA of a 6 inch target for 16 inch AR-15s though. If I want precision, I have other guns for that. In a hostile situation, most ARs are gonna pump ammo toward center mass and be just fine.

Are the targets included?

I have seen this posted a few places, but shows $350 for me. Is there a coupon?

Florida roofing company offers free AR-15, turkey with new roof purchase https://www.wfla.com/news/florida/florida-roofing-company-offers-free-ar-15-turkey-with-new-roof-purchase/amp/ CAPE CORAL, Fla. (WFLA) — A roofing company in Cape Coral is bringing out the big guns. Literally. The owners of Roof EZ announced a Thanksgiving special that is turning heads in Southwest Florida. Anyone who purchases a new roof during the month of November will get a frozen turkey and an AR-15 semi-automatic rifle. Facebook reportedly removed the original post about the sale so, the company created another version on Wednesday. "The turkey will get you all sitting at the table so you can spend time together. The roof will protect your home, and the AR-15 will protect your family," Jason Polly, President of Roof EZ told NBC affiliate WBBH. Polly told the news station that the offer couldn't be better for his customers this Thanksgiving. "I actually saw this idea; a company actually did it in Alabama," he said. "I figured, hey, we're in Florida. This is the most Florida thing you can do. Let's do it." WBBH reported that if you want the deal, you'll have to go through the same steps you would if you were actually purchasing a firearm. The company said Shoot Center in Cape Coral is helping them facilitate the promotion. "You got to get a background check. You can't have any felonies," Polly told WBBH. "Once you pass your background check, you can go pick it up in three days." Polly said if customers don't want the AR-15, they will get $500 off their roof, which is how much the gun costs.

BcA has one for $399 on Pre-Black Friday sale. BCA AR-15

Sometimes it is Prime only, but looks like code 505NCM3K takes some off if not Not had timeto test.