Posts

4,794

Joined

Last visited

Days Won

23

Feedback

100%
About Ronald_55

Profile Information
Location
Gender
Occupation
Miscellaneous
Handgun Carry Permit
Law Enforcement
Military
NRA
Carry Weapon #1
Carry Weapon #2
Social Media
Website URL

http://LeveledSurvival.com
Recent Profile Visitors
The recent visitors block is disabled and is not being shown to other users.
Ronald_55's Achievements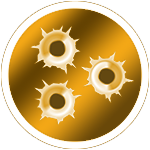 Postus Maximus (5/5)
Remember you are teaching them, not letting them open an auto shop. Part of it is letting then DO it with attentive supervision. Not like they have to do it all. Let them pour in the oil after watching a couple. Build them up to driving a screwdriver through a stubborn oil filter. Then they have the skills to make $20 or friends here and there in high school and college. Like guns, you can watch all you like. but until you fire them, you really don't know much.

I agree with a lot of the above. Here are a few more. There are no perfect 3. How to walk away from a fight. Sometimes the best win is avoiding it. About that age I had no concept of that. Applies to boys and girls for both physical and verbal fights. Nothing is accomplished. Basic physical self defense. Nothing fancy, just how to save their ass if it turns into a brawl before they can walk away. Or in case an adult tries to drag them off. At that point there is no fair fight. Doesn't have to be martial arts or anything. How to punch without breaking their hand or cutting themselves up on teeth. How to correctly sharpen a knife. How to do basic car maintenance. Change the oil, swap the wipers, change out bulbs, etc. If nothing else, it is a way to save cash or make a few dollars in a pinch. How to cook basic food. Fry eggs, make grilled cheese, or heat up canned soup. You would be surprised how many adults can barely do that. How to wash clothes How to sew a basic stitch. Again nothing fancy, just something to close up a hole in the crotch of their pants or shirt in an emergency or until they can buy more. I've darned socks, sewed zippers together, etc just so I can make it until the end of the day and not have to leave work unpaid. Plus, I use the same skill in my hobby leatherwork. Kids need to know a lot to be well rounded and that age is a good time. When they get into their teens, they think they already know it all. lol

Looks like all OOS up this way. Thanks for the post though.

Australian defense contractor NIOA has expanded its global reach with the 100 percent acquisition of the industry-leading rifle design and manufacturing company, Barrett Firearms. In announcing the deal, NIOA Group CEO Robert Nioa said the two family-owned companies came together out of a shared commitment to quality, innovation, loyalty, and mission. "NIOA's association with Barrett dates back to 2008. We have been inspired by the story of Barrett and admire what Ronnie, Chris and the family have built over more than four decades," Mr. Nioa said. "It's been a story of hard work, perseverance, and purpose culminating in the delivery of critical capability for the men and women of the US military and its allies around the world as well as exceptional products to law enforcement agencies and civilian markets. "Together we share the same mission – combining our expertise and family business values will ensure Barrett carries on building the finest products in the world.'' Mr. Nioa confirmed the company would continue to operate under the Barrett brand as a separate division within the NIOA Group alongside NIOA Australia, NIOA New Zealand, the Australian Missile Corporation and the group's investment in joint venture company Rheinmetall NIOA Munitions. All management and staff at the Murfreesboro manufacturing facility in Tennessee have been retained and production will continue as normal. Over time it is expected that manufacturing activities in Murfreesboro will be further expanded. Financial terms of the transaction were not disclosed. Mr. Nioa also announced two key leadership appointments – current Barrett President Sam Shallenberger has been promoted to the role of Chief Executive Officer while long-serving Barrett Chief Operating Officer Bryan James becomes President. Ronnie Barrett and Chris Barrett will provide ongoing support as executive advisers to Barrett and the NIOA Group. Barrett founder Ronnie Barrett said "Today marks the beginning of a new chapter in the Barrett story. Rob and the NIOA team have great respect for the legacy Barrett has created as the leader in long range precision rifles. It's reassuring to know Barrett will be in good hands with a family-owned company that is focused on manufacturing and delivering world-class firearms and munitions to a global network." The Barrett acquisition marks an exciting next chapter for NIOA as the company's entry to the US market where it has long-standing trusted relationships with American companies such as Vista Outdoors, Leupold, General Dynamics, Northrup Grumman, and the Winchester-operated Lake City ammunition plant. NIOA Group CEO Robert Nioa has announced the company's acquisition of US rifle maker Barrett Firearms. About NIOA… NIOA is the largest Australian-owned supplier of firearms, weapons and ammunition to the Australian and New Zealand defense forces, law enforcement agencies and commercial markets. NIOA is a major tenant at the Australian government owned, contractor operated (GOCO) munitions facility at Benalla in Victoria where it is currently manufacturing 120mm munitions for the Abrams tank along with 30mm and 35mm cannon ammunition. The company is contracted to deliver major weapons programs for the Australian and New Zealand militaries and has recently established an artillery shell forging factory in Maryborough, Queensland in a joint venture with Rheinmetall of Germany. About Barrett… Barrett is a family-owned and operated company and the world leader in long-range, large-caliber, precision rifle design and manufacturing. Barrett products are used by civilians, sport shooters, law enforcement agencies, the United States military and more than 75 US Department of State approved countries around the world. The Barrett Quality Management System (QMS) has received the prestigious ISO 9001:2015 certification for the design and manufacture of firearms, ammunition, and accessories, and to provide training for those systems. https://barrett.net/2023/01/16/nioa-acquires-us-manufacturer-barrett-firearms/

I bought a jig saw a few years ago. I think a corded one was less than $30. In fact still is. https://www.lowes.com/pd/BLACK-DECKER-4-5-Amp-Keyless-T-or-U-Shank-Variable-Speed-Corded-Jigsaw/1000601429 I say just buy one. They take us next to no space.

In our house there was a circular hole in the wall between the laundry room and garage. I suspect at some point they wanted out it, but now there is a sloppy hole though the exterior wall. No idea how they did the garage vent. We have found so many crappy things in our house. I sometimes wonder how builders even live with themselves. Then the 2 previous owners seemed to be redneck engineers fueled by a full 24 pack. From experience, take the pain to vent outside now and avoid lots of issues later.

Never stipple and drink.. it never ends well. If you do though, I have $20 and can make your mistake go away....

More info than we need...

I have both the .44mag and .357, but alas not in SS. Both are great guns and from my point of view soft shooting. @gregintenn I guess I have been shooting my levers wrong. I did not know I needed pants on.