Posts

1,275

Joined

Last visited

Feedback

100%
About kwe45919

Profile Information
Location
Gender
Interests

Guns, guns, cars, and guns

Occupation
Miscellaneous
Handgun Carry Permit
Law Enforcement
Military
NRA
Carry Weapon #1
Carry Weapon #2
Recent Profile Visitors
The recent visitors block is disabled and is not being shown to other users.
kwe45919's Achievements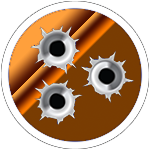 Prolific Contributor (4/5)
Tried many ways and types of carry over the years. Always IWB unless at the range or in the wilderness. IWB is 6 o'clock.

Elftmann triggers. They aren't a popular name spit out when talking triggers, but they are baby butt smooth with a Lays potato chip break (if desired) and a reset shorter than a tick turd. All perfect features for precision shooting. JMO

First was an old single shot Remington, cant remember the model...beat up wood, rusted in many places...I musta shot 1000rnds outa that sucker the first summer I had it...

S&W 19-2 If it was good enough for my papaw and my father to carry while while on duty for Knox City and County, seeing as how it's passed on to me now, it's the only one I will ever want.

So $450 each? Or you won't split them up?

If it was easy to ship, I'd pay for shipping and offer a chicken sandwich from your favorite dive for the trouble....

500 perfect cheap plinking rounds.....can't imagine why these haven't been snatched up yet. Too bad you like living the West side life or Id already be at the range with these GLWS

ETS....cheap and they work.

Man...wish you were closer. Glws

All striker, all the time. Last hammer style pistol carried was probably 20yrs ago...... My papaws service S&w 19-2 is my only hammer and it's in my dads safe.

My first was a Kimber Pro Carry2 for about 6 months (also first new handgun purchased). Traded that for a Glock 19 which was carried for a year or so then a Gen 3 G26 became my main carry for 10 years till I got a Gen 4 G26 which I still carry to this day. Been carrying 20+ years......

I love mine, have about 1500 rnds out of mine. Everyone loves shooting it at the range. Easy shooting with minimal recoil. I've ran golddots, punch and critical defense through mine and no issues. All my Ets mags work flawlessly in it...

You're outa your mind to let this go. GLWS

Oh I'm sure it would..... its the 2hr drive just to see if it fits me that stinks though. (4hr round trip + gas if it didn't work out) I've sat on n rode a few bikes lately and they haven't been comfortable or felt right. Never thought finding another bike would be this exhausting. I'm not counting yours out yet (unless it sells) but wanting to find one closer if possible before traveling 100miles to look at one.......