Posts

1,047

Joined

Last visited

Feedback

100%
About Pain103

Profile Information
Location
Gender
Occupation
Miscellaneous
Handgun Carry Permit
Law Enforcement
Military
NRA
Carry Weapon #1
Carry Weapon #2
Recent Profile Visitors
The recent visitors block is disabled and is not being shown to other users.
Pain103's Achievements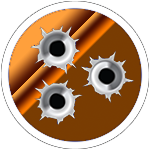 Prolific Contributor (4/5)
I listened to the clip and there really isn't anything seems like a big deal. They have people working security oh well just like everyone else. They have training on media and what they call bird dogging, guess what you can get that too. Maybe there is more in the full recording, but that small clip isn't anything earth shattering. Just imagine if all these so-called gun rights organizations were to organize people to intelligentially and peacefully protest and educate people. But they could care less about the perception they have and what they could really do stop people from just being fed that evil gun is going to kill somebody.

About a year ago I started listening to podcasts. Didn't think I would enjoy it but fortunately I do, it also helps the radio likes to play the same 10 songs so doesn't take much not to want to listen the mainstream channels. Currently I enjoy Mike Drop podcast with Mike Ritland and The Shawn Ryan Show. I have started reading Mike Ritland's book Unf*ck America. Nice listening to people who can understand others have views that may at times oppose but be respectful and just let people live.

Pain was due to some back pain after a drunk driver slammed into the back of patrol car one night. The 103 was the badge number back then.

I don't know John Harris, so I have no impression of John good or bad. But he chose to make himself a public figure and with that the crap you post on social media is under a microscope. If you want to be in a position of influence or trust society has chosen, you lose some self-expression. Things could be posted for one reason but if any one person could possibly interpret it as something different, you're screwed. I've known multiple cops of different races post things that I thought nothing of because of knowing them but got hammered by media to push an image that make them seem racist or antigovernment. That being said I know Phil Williams is in the business of getting ratings and he will. I still don't blindly believe anything I see on the news.

Unfortunately, they won't. To those companies anything less than 5 to 6 figures isn't worth the time. They typically won't send someone to testify on behalf of the company and that will get a case dismissed instantly. Most investigators know this and won't proceed forward on behalf of the company without assurance they will attend. Now if you as a person had someone stopped locally with your card info loaded onto another card with a strip that's an easy case as long as you the victim attends court.

I just glanced over it a few minutes ago. Section 3 (i) mentions clarifying the definition for FFL and requiring that background check. No surprise there I'm amazed it hasn't been done by now. But again with the whole rule thing if something is going to made illegal it should be voted on by the legislators. I think this is why we keep having these shenanigans with rulings like bump stock or braces.

I'm waiting on the designation that if you sell more than "x" number of guns you are considered to be a dealer. I could realistically see that coming with where a rule is made that anyone that sell more than say 2 guns a year you must be an FFL and comply with background checks.

What drone do you have? I use to fly a Mini SE for my last department and loved it. I'm thinking about getting back into it and buying my own, but I think I would go bigger.

Sound like a real life need for a pistol brace! For real sucks but I'm sure it can be done but I almost think you might need to try shooting pistols with your other hand. It's easy for me to say that being right-handed but left eye dominant I can shoot pistols with either hand no problem. But I'm trying to imagine having a solid grip missing that section of the middle finger may make things difficult. How far down are you talking like between first and second knuckle?

I have seen many officers over the years become more dependent on the taser. I was a taser instructor at one time and honestly, I have seen them not work more than they did work. Too many factors to get that desired effect. Loose baggy clothing, distance, firing while moving, or a dart missing completely. Now if you tase someone and they fall and bust their melon or whatever else it's on you. I gave it up after a few years. But it was always another option if appropriate depending on the situation.

I agree. I've been in law enforcement for 20 years and know the dangers associated and never asked for more than a paycheck. I believe we in law enforcement should not be the aggressor when it comes to deadly force except for those few instances such as active shooter. I'm not saying law enforcement officers shouldn't defend themselves but as a whole society expects you try to deescalate when possible but there isn't always that possibility. As this demand for de-escalation has grown it has caused officers to hesitate longer before using deadly force. That isn't necessarily a bad thing, but it can be depending on the situation and how people choose to react on both sides.

It is a double edge sword. You arrive and immediately neutralize a deadly threat people and the media slam you for not deescalating or say your trigger happy. You hesitate to try deescalating and hopefully talk people down from that edge they are on it can either work to resolve situation with no deadly force or bite you in the backside if they chose to keep on.

I think you are stretching it saying THP and TBI are trying to make laws.