 Posts

3

Joined

Last visited

Feedback

100%
About pfair

Miscellaneous
Handgun Carry Permit
Law Enforcement
Military
NRA
Recent Profile Visitors
The recent visitors block is disabled and is not being shown to other users.
pfair's Achievements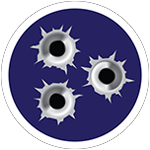 Established Contributor (3/5)
Continuing my gear purge and found this scope in the closet. Athlon makes some surprisingly good glass for the money. I'm sure I bought this for one of the many 10/22 builds I've done over the years, but never got around to mounting it to anything. Of note, Athlon offers a lifetime transferrable warranty just like Vortex does, which is pretty stellar in this day and age. Looks like they go for around $150 brand new, so just looking to get $75 for this one. I'll also throw in a set of never-used Vortex 1" rings in medium, so for $75 you can add a scope to anything in your .22LR collection Located in West Nashville and happy to drive within a reasonable distance if you're interested. Let me know if you have any questions, and thanks for looking!

Continuing to sort through the gear room to move some things in anticipation of a move next year for graduate school. The scope and mount are mint. If you've never looked through high-end glass, it's incredibly clear. This is one of the top LPVO scopes out there. I'll separate them out and cut a deal with anyone who wants the whole package: Kahles K16i LPVO, Sl1 reticle - $1500 https://www.kahles.at/us/sport/riflescopes/k16i-1-6x24i Excellent condition with no scratches in the glass. Includes original box and paperwork Scalarworks LEAP/08 30mm mount, 1.93" height - $325 https://scalarworks.com/shop/quick-detach-mounts/leap-08/ Mint condition and includes the original box and tool/paperwork/stickers

**SOLD** I cleared out some things and found some ammunition for a caliber I don't even own anymore. Links are provided below for the specs on the cartridges Just looking to move it, so I'm asking $75 for the lot (which is about $1.10 per round) I'll even throw in 20 rounds of cheap Wolf 7.62x39 ammo if you happen to have an AK platform. Let me know if you have any questions, and thanks for looking! Barnes VOR-TX, 110 gr. TAC-TX - 2 unopened boxes (40 rounds) and 1 open box (8 rounds) = 48 rounds total Barnes Ammo: https://www.barnesbullets.com/product/vor-tx-rifle/?attribute_pa_cartridge=300-aac-blackout&attribute_pa_bullet-weight-gr=110&attribute_pa_bullet-type=tac-tx-fb Hornady Custom, 110 gr. V-MAX - 1 unopened box (20 rounds) = 20 rounds total Hornady Ammo: https://www.hornady.com/ammunition/rifle/300-blackout-110-gr.-cx-custom#!/

Listing another Beretta pistol as I continue to move some things along to put more money into an upcoming move next year for graduate school. Up for sale is a Beretta M9 .22LR that has been an absolute blast to shoot. If you're a fan of the M9 platform, this is the pistol for you. I have done a few upgrades, which I'll list below. Pistol will include: 5 Magazines (15-round) Wilson Combat Grips (Black Cherry) Beretta Threaded Barrel Wilson Combat Front and Rear Sights I do still have the factory barrel, and it currently has the factory grips on it. I have almost $850 in this package, so I'm asking a fair $600. Located in West Nashville. Please feel free to reach out with any questions, and thanks for looking. **More photos coming soon, just wanted to get the listing up and running.

I picked up this Beretta pistol last year here on the forum and have yet to shoot it. We're planning on moving for graduate school early next year, so I've decided to sell a few things to help contribute a little more money towards savings and whatnot. Of note, the model code for this one is JS92QM9A4GM Pistol includes 3 magazines (18-rounders), optics mounting plate, hard case with all materials it came with (booklets, lock), and a custom kydex OWB holster that is fitted for a Streamlight TLR-1 HL weapon light. Asking $1000 for the entire package including a black Streamlight TLR-1 HL. If you don't want the weapon light, price is $900. Please feel free to reach out with any questions, and thanks for looking!

Sold my Eotech EXPS 3-0, so looking to move this G33 magnifier as well. It's mint and includes all the original paperwork, box, etc. Has an inspection date of 02/09/2022 Asking $450 OBO. Located in West Nashville and willing to meet up within a reasonable distance. No trade offers, please. Let me know if you have any questions, and thanks for looking!

Bump to the top with a price drop. Would consider trades plus cash for a newer FDE Eotech.

Old thread never got much traction, so here we go again. Decided to finally list my IWI Tavor SAR in OD green with most (if not all) of the desirable upgrades. Rifle is chambered in 5.56, has the 16.5" barrel, and accepts all standard AR magazines. It has less than 100 rounds through it, and has mostly just sat in my gun safe. There are tons of extras added to this one, but I also have the stock parts should you want to return it to back to factory. I can also return it to stock and just sell the extras if that's the route you would like to go. Will come with a Plano hardshell/weatherproof case. Modifications and Add-ons: Geissele Super Sabra Trigger Pack (https://geissele.com/super-sabra-trigger-pack-iwi-tavor-x95-rifles.html) Geissele Lightning Bow Trigger (https://geissele.com/super-sabra-lightning-bowr-trigger-iwi-tavor-x95-rifles.html) Manticore Arms Curved Buttpad (https://manticorearms.com/product/tavor-curved-buttpad/) Manticore Arms Ambidextrous Safety Selectors (https://manticorearms.com/product/luma-slim-safety-lever-for-tavor/) Tav-Tool (https://iwi.us/product/tav-tool/) Meprolight Mepro M21 - Triangle Reticle (https://www.meprolight.com/product/mepro-m21/) BCM Keymod Foregrip (https://bravocompanyusa.com/bcmgunfighter-vertical-grip-mod-3-keymod-black/) Asking $2500 for the entire setup, and no trades at this time. Located in West Nashville, but happy to meet a buyer anywhere within reasonable driving distance. HCP flash required. Please let me know if you have any questions, and thanks for looking!

Bump to the top! Might be open to trades or trades plus cash.