Posts

21

Joined

Last visited

Feedback

0%
Profile Information
Location
Gender
Occupation
Miscellaneous
Handgun Carry Permit
Law Enforcement
Military
NRA
Recent Profile Visitors
The recent visitors block is disabled and is not being shown to other users.
BigAl52's Achievements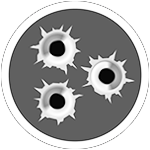 Just Getting Started (2/5)
I cant pull for any team from California. Im glad the Titans won.

Id do the 357 for sure but Im a revolver guy first anyway because the chance of a jam is greater in the auto.

I hope you didnt burn up the stew of course thats all its really good for is makin a fire anyway

Hey its Grunts birthday today. Happy Birthday Grunt. Hope you have a great day. Whats for dinner Dinty Moore?

Ill bet Urban Meyer isnt too arrogant these days. He use to win quite a bit.

Last place I go to buy anything gun related. Some of the Walmarts carry BP supplies. Not here. Shotgun shells and clay pigeons and if you are lucky you might find some BB's for your red ryder.

Now you talk about arrogant that coach from Alabama isnt exactly to far behind Rodgers in that area.

He really likes doing that when the wife is asleep.

I wont say all because there is some that are really down to earth but a majority of those NFL players are like that not to mention the controversy they bring to the games. I E kneeling while the national anthem is played. I dont care for it so I dont watch much. I like college ball better

Did he steal your girlfriend Grunt

Trucking for over 40 years. I have driven them local and over the road. Ive worked on them and dispatched them. Im past the avg age of a truck driver so I must be on borrowed time. Biggest problem I see with the supply chain is one word. California. You talk to any over the road driver and the last place he wants to go is the Port of LA. To many rules and regulations in and out of there. Theres talk of the Guard going in there I think they should get them in there.

There still selling for 650.00 to 900.00 on Gunbraker. I know to there is alot of price gouging going on there also. But I agree with ammo quality. You can taylor a reload to your rifle. I did that with my Henry 41 mag. It shoots those XTP bullets real well with some 2400 under them. Makes a guy just grunt seein it.

Yes sir I understand that I was merely commenting on what bobsguns had replied with.

Ive got some blackhawks and a 10/22 target version which has an excellent trigger. I dont favor his political views. But I bet there is alot of things we buy we dont know the political direction of the parent company. I try not to support most of that

Congrats on the new Henry I also own several including the oct barrel 22 I have 2 of them. Those are accompanied by a 357 single shot there 22 pump a 38-55 sidegate and a 41 mag. I like the Henry 22 alot and can still shoot the irons which I feel lucky to be able to do. I also own numerous BP rifles with big oct barrels. Now whats wrong with Rugers?