Posts

3,664

Joined

Last visited

Days Won

69

Feedback

100%
About Grayfox54

Profile Information
Location
Gender
Occupation
Miscellaneous
Handgun Carry Permit
Law Enforcement
Military
NRA
Grayfox54's Achievements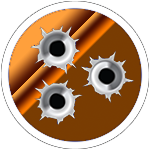 Prolific Contributor (4/5)
I actually watched the funeral. It was carried live on 5 of the local TV stations. It was quite a show. A production worthy of a major Hollywood studio. Much more of a Civil Rights/Political rally than a funeral. Lots of speeches about how bad the police are and how bad they treat black people. Lots of pushing for the George Floyd Policing Act that's tied up in congress. Poor Tyre seemed to get lost in the shuffle. As for the V.P.... Al Sharpton was recognizing all the dignitaries in the crowd. When he got to Harris there was a big applause. Al then made a show of inviting the V.P up to the podium for a few impromptu remarks. When Harris walked up on stage, she pulled out a pre-written speech and read it. Tell me that wasn't planned in advance. Frankly, I feel Tyre was done a disservice. All these people using his funeral to push their own political agendas rather than focusing on honoring the life of this young man.

In all fairness, back when this thread started Tisas were relatively new to the market. At that time, they weren't much. But now, 9 years later, Tisas makes a good, reliable and inexpensive gun. So the OP may very well have been right. But times and Tisas have changed.

From all reports the money was the source of most all the production problems. Namely, they were too cheap to spend any. Hannah Gutierrez-Reed Reportedly complained long before the shooting that they had her doing several jobs other than armorer and she had little time to actually do the job she was hired for.

Absolutely that one. The world is full of young people who genuinely believe "its not my fault!"

I'll go along with what's already been mentioned. But I'll add learn to listen to, respect and learn from your elders. Good manners and common courtesy. As far as practical skills, by age 8-10 a child should know how to properly and safely use and care for a knife. The four firearms safety rules. How to fix simple no cook meals. Cereal, sandwiches and such.

According to the report, Baldwin missed the mandatory on-set firearms safety briefing. Then when he was getting a private safety briefing, he spent most of the time on his phone and not paying attention. He should never have been allowed to hold a gun. The production was plagued with safety issues all along to the point that some of the crew quit. The State of New Mexico has already heavily fined the production for numerous safety violations. From the DA: "The filing comes nearly two weeks after she first announced that Baldwin and Gutierrez-Reed would be prosecuted for what authorities have described as a pattern of criminal disregard for safety. " The assistant Producer that actually handed Baldwin the gun struck a plea deal and avoided charges. In total, 3 people handled that gun and none of them properly checked it. In short: Baldwin thought he was too big a star to bother with the little things. That arrogance got someone killed.

Today Alec Baldwin and armorer Hannah Gutierrez-Reed were officially charged with Involuntary Manslaughter. I hate it for the girl, but the guns were her job. As for Baldwin: 'Bout damned time!

Right now I'm kinda wondering if the funeral will happen tomorrow. For those who may not know, there's a huge ice storm covering West Tennessee, Mississippi and Arkansas. Memphis has got a 1/2" sheet of ice on all the streets and its plumb dangerous out there. I'm thinking they may have to postpone.

CBS evening news says V.P. Harris is coming to the funeral tomorrow. Al Sharpton is delivering the eulogy. The politicos are coming out of the woodwork to grab their 15 minutes.

Has anybody heard anything about the person in command of the Scorpion Unit? They were the unit's direct supervisor. I don't even think a name has been mentioned. But I'm sure their head is on the chopping block as well. Or maybe Scorpion worked directly for Davis?

I already told you. Davis is politically correct. The liberal media won't attack a black woman in a position of authority. Goes against everything they believe. As stated: SHE set up the Scorpion Unit. SHE failed to properly supervise them. SHE let them get out of control. I'm sure as this goes on that more and more wrong doing by this unit will come out. SHE is ultimately responsible. SHE needs to go.

Before this is over, a lot of heads will roll. I believe Davis will be one of them. Just give it time.

I've been saying it since day one. She was hired simply because she's a black woman. The politically correct choice. She's never impressed me any. I don't live in Memphis, but right next door. So her lack of leadership does have an effect on my little town. I believe that all this "transparency" in the Nichols case is mostly an attempt by her to save her own butt. While these officers are obviously bad, she sure threw them under the bus awfully quick. Even before all the facts came out. CYA is not an effective leadership style.

Where were you in 62? Great movie!

Yes indeed rumors do abound. I heard one that says at least two of those cops are members of the Vice Lords and it was the gang that ordered the beating. Don't believe anything until it can be proven in court.