Posts

3,452

Joined

Last visited

Days Won

65

Feedback

100%
About Grayfox54

Profile Information
Location
Gender
Occupation
Miscellaneous
Handgun Carry Permit
Law Enforcement
Military
NRA
Grayfox54's Achievements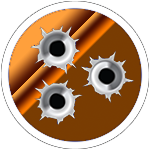 Prolific Contributor (4/5)
The actress is Yvonne Craig aka Batgirl (1960s) I believe the gun is a Beretta Model 1934. No idea what the movie/show is?

Austin Peay was the second location I tried. The line was all the way down the building. I'll try that one and get there early on Thursday.

Welp. I went down to the County clerks office this morning to get tags and title. I got there 40 minutes before they opened. The line was already past the building, across the road and well into the next building. At least 200-300 people. I just turned around and went home. Around 11:00 am I hoped the crowd had cleared a bit. This time I went to a different office location. Nope, their line was still about 100 people outside the door. The end of the month is always busy because so many idiots wait until the last second to renew plates that will expire within a few days. Being closed last week only made matters worse. I'm busy the next couple of days. Gonna try again Thursday. But I'm really not hopeful. Oh well, I still have my old truck to drive. Used vehicles always need a few repairs. I got plenty of time to take care of them. With luck I may get the new car on the road around the middle of next month. BTW: I sent a rather nasty e-mail to my County Commissioner. I urge all Shelby County residents to do the same.

If you ever find your way to the west end of the state, give me a holler.

OK, ya got me curious. What's the PTB cabal?

I was never a runner, but I used to walk quite a bit for exercise. For me the answer was shorts with a belt and a good OWB holster. The gun is a Colt Mustang XSP. With its poly frame and stainless slide, its about as sweat proof as a gun can get.

I think by now it should be well known that I love the M1A. I have 4 of them. Unless you want to go with a very expensive custom build, right now I think Springfield Armory is the only current maker. In years past, I know that Norinco and Federal Ordnance made them. But those have been unavailable for a long time are getting very hard to find. But if you look long enough, you might find one. However, it won't be much cheaper than a SA. If you go with SA, I highly suggest the Scout/Squad model with the 18" barrel. I find this to be the perfect compromise between barrel length and good handling. if you're interested in long range (200 yards +) spend the extra bucks on a National Match model.

I rarely sell guns to begin with. When I do its because it just didn't work out for me. I have a bunch that I just don't want to sell. But they hold no sentimental value to me. The only gun I'm truly sentimental about is my fathers old Remington 11-48 12 gauge. He took many quail with that gun and I grew up shooting it. My oldest will decide what to do with it.

I got this in the Guns America e-mail this morning. Interesting read. https://www.gunsamerica.com/digest/tennessee-montana-lead-state-coalition-against-banks-credit-card-companies-tracking-and-monitoring-firearm-purchases/?utm_source=email&utm_medium=20220923_FridayDigest_401&utm_campaign=/digest/tennessee-montana-lead-state-coalition-against-banks-credit-card-companies-tracking-and-monitoring-firearm-purchases/

I saw a quick story on the local news tonight saying the TN AG is one of many state AGs across the country who have sent letters to the credit card companies protesting this new code. They seem to be concerned that it may violate Consumer Protection laws.

Found one! Bought a 2011 Ford Escape off of Craig's List. My research shows the 2011 was one of the best years for these cars. Excellent condition, interior is perfect. everything works, Got it at a good price. I was able to pay cash, so no payments like I would've ended up with at a dealer. Needs a couple of small things fixed, but its no big deal. What used car doesn't? I even like the color. Unfortunately, the County Clerk's office is closed again this week. So I can't get tittle and tags until next week.