 Posts

25

Joined

Last visited

Feedback

100%
About Fencersms

Miscellaneous
Handgun Carry Permit
Law Enforcement
Military
NRA
Recent Profile Visitors
The recent visitors block is disabled and is not being shown to other users.
Fencersms's Achievements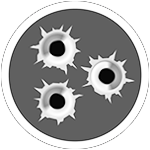 Just Getting Started (2/5)
I am looking for a placard style (shingle, think same thing?) where its a 3 mag rather than individuals. More specifically, something thats open top with decent retention. The esstac-style pouches seem like the go-to for this style? *edit - Chuck, see the x39 shingle, thats a good start as any. I'd love the extra security of the swift clips but going to be saving this as #1 if nothing else pops up. I use IDOgear for belt bouches (cheap off Amazon) and they've actually held up surprisingly well.

Looking for decent 7.62 x 39 mag pouch recommendations for a plate carrier. Really striking out finding ones that fit the bill. Velcro & Clips NOT molle attached Link i've included is more or less what i want, but hopefully a reputable dealer? 556 seems readily available, but not finding similar options that can accommodate the 762 mags. Trex's 762 version is designed an AR10 and specifically states that there would be a deal of slop if using an AK mag.

Figured I'd ask the community if anyones got a pistol lower they aren't putting to work before ordering one and eating transfer fees. Multi Cal pistol (preferably), but would consider a rifle one if great deal reputable brand Nashville area FTF, have a TN CCP and happy to do bill of sale. Thanks gents

I'd also read somewhere people using arrow shafts as guide rods (graphite/carbon fiber) as some of these companies guarantee being straight. Anyone have any idea of what arrows/bolts would do the trick? 762 223/556 9

Theres an EE at Royal Range that may be able to provide some personal experience on this. I don't know if he'd be part of the training staff, but if you reach out to Royal they may be able to get you in touch with him to do some type of lesson/assessment that helps you learn from his own adaptations.

can have the one i took off my pistol if you want @jeff43 In Nashville, so can buy a padded envelope and mail to you (PayPal at cost) or if you're in town sometime. PM if you want it, dont expect to need it ever.

Anyone got a 3-pack of endomags they've just not got around to using? About to order them off Mean Arms, but figured i'd see if anyones got them collecting dust in the closet before. https://www.meanarms.com/products/detail/endomag-9mm Anyone have a bad experience with these and would warn me off of these?

if you decide you're willing to ship in future, lmk. Would snag those MBUS off you, just shoot me a PM down the line

My firing pin broke in first 30 rounds. PSA is def on my poo poo list

Got Bravo kit actually. Haven't had a chance to try it out though. Something I'd bring to range but not a class

Yeah, posted up with him. Hopefully Lebanon got something good

appreciate the feedback Smith. The Stern adapter caught my eye, definitely a "buy once cry once" adapter though. Agree the mag release is preferable, whole reason i want this is to create a cheaper alternative to 556 training. If its got an ak-style switch its not doing the trick. my 762 adventure didnt pan out on saving me ammo costs (maybe one day). Endomag might be the better choice since i only have 2 glock pmags lying around that i actually dont have a use for anymore. believe this also solves the LRBHO issue and eliminates need for new mag holder solutions on my belt rig. Thanks for hitting on the buffer weight (think i will plan to get a dedicated 9mm one), though my lower is a rifle lower, so may end up having to go with a rifle length upper just to avoid any SBR concerns.

Trying to snag a 9mm upper this wknd. If I do, likely take these off your hands if you still have them next week

Debating whether to build a 9mm (AR-pistol style). Haven't done too much research in this space, but seen a few of you post things up that make me thing some of you will have some good insights into this. Is there a material difference in the parts needed? Lower - I'm not keen on buying a dedicated 9mm lower, thinking a multi lower with a magwell conversion insert. Anyone have experience with these? Brands you recommend if so? Complaints/reservations if not? Glock Compatible vs. SMG Stick Buffer - see 9mm buffers online for $25 (cheap enough IMO). Is it really as simple as swapping spring/buffer out between one for 223/556 vs. 9mm? Or would one work for both? Upper - outside my wheel house, would be buying a completed one. Assuming many individuals run these with cans, but also assume many 9mm cans are direct thread rather than some type of QD system. Any particular cans that people found to work really well with a 8-10.5" upper? Barrel - length/twist, any knowledge you can impart here. Certain combos to stay away from, or gravitate towards? Remember another post asking about these (may be pretty old). Anyone found a local/store that sells lowers? A $50 lower from PSA sounds great until shipping and the FFL charges $60 for the transfer. If you bought a 3-pack of lowers, would you be charged the fee 3x? Is it per serialized item typically? As always gentlemen, thanks in advance for the info.