 Posts

27

Joined

Last visited

Feedback

100%
About Fencersms

Miscellaneous
Handgun Carry Permit
Law Enforcement
Military
NRA
Recent Profile Visitors
The recent visitors block is disabled and is not being shown to other users.
Fencersms's Achievements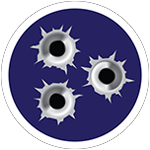 Established Contributor (3/5)
find yourself in nashville, shoot me a msg! happy to snag them off you whenever they may be

Defensive pistol and EDC series at Royal are both good. Depending where you're at in training would dictate what'd really match what you're looking for. Perhaps doing a private lesson with a more specific parameters to see if you like the instructor(s) there? Currently most of the staff are retired MetroPD (or similar).

Rattling loose after round counts? shoot me msg

Shoot me a PM if u can do certified training for carry permits in TN (or will soon). Friend and wife live out in MJ and has been looking into that and might prefer that vs. class at Royal or similar.

Busy chatter boys! I would love to take a test drive of the p09, might be able to meet this weekend. Be gone SUN-FRI, then at Royal for their gunfighter course SAT/sun following weekend. responding to PMs

Started looking into snagging one of these. Still need to get to a range to try one out, but wanted to see if community had one that's sitting in a safe and might want to be rehomed. Would also just be interested in folks' opinion on platform. Midways got them on sale for $500 shipped, so def reasonable purchase if I feel like it really improves over my current full size pistol. https://www.midwayusa.com/product/1020415881?pid=315948

Caution against self prescribed "pt", you could do more harm than good. Know how frustrating injuries like this (have some surgery on horizon myself), but most PTs are happy to give you homework so even if you can't get in for proper sessions you will have home exercises to work on. GL mate

Nothing fancy, sorry folks, just handful of small items I do not need lying around. Reasonable offers / make it worth us to actually meet up. $6 (1) Bikini hand stop (not 2) $23 Luth-AR Chubby Grip $10 (5) A-Zone 9mm snap caps $15 BattleArms Micro M-Lok Hand Stop $35 BattleArms AR15 Low Pro Gas Block (.750") $20 Peace Keyper $40 Aeroknox AR-15 Mag Extension Plus 5 Meet in Nashville, or happy to mail it to you at cost (Venmo/PayPal). Will be at Royal Range 9-5 this weekend as well training, so feel free to swing through.

Back in town after holiday. Circle back then if not already sold

I am looking for a placard style (shingle, think same thing?) where its a 3 mag rather than individuals. More specifically, something thats open top with decent retention. The esstac-style pouches seem like the go-to for this style? *edit - Chuck, see the x39 shingle, thats a good start as any. I'd love the extra security of the swift clips but going to be saving this as #1 if nothing else pops up. I use IDOgear for belt bouches (cheap off Amazon) and they've actually held up surprisingly well.

Looking for decent 7.62 x 39 mag pouch recommendations for a plate carrier. Really striking out finding ones that fit the bill. Velcro & Clips NOT molle attached Link i've included is more or less what i want, but hopefully a reputable dealer? 556 seems readily available, but not finding similar options that can accommodate the 762 mags. Trex's 762 version is designed an AR10 and specifically states that there would be a deal of slop if using an AK mag.

Figured I'd ask the community if anyones got a pistol lower they aren't putting to work before ordering one and eating transfer fees. Multi Cal pistol (preferably), but would consider a rifle one if great deal reputable brand Nashville area FTF, have a TN CCP and happy to do bill of sale. Thanks gents

I'd also read somewhere people using arrow shafts as guide rods (graphite/carbon fiber) as some of these companies guarantee being straight. Anyone have any idea of what arrows/bolts would do the trick? 762 223/556 9

Theres an EE at Royal Range that may be able to provide some personal experience on this. I don't know if he'd be part of the training staff, but if you reach out to Royal they may be able to get you in touch with him to do some type of lesson/assessment that helps you learn from his own adaptations.